When Laurel Wider's son came home from preschool and told her that "boys aren't supposed to cry," she decided to tackle gender stereotypes through something that kids adore and appreciate: toys.
The mom from Northampton, Massachusetts, is the creator of Wonder Crew, a line of dolls that aims to empower kids, especially boys who may be told by society that dolls are reserved for girls.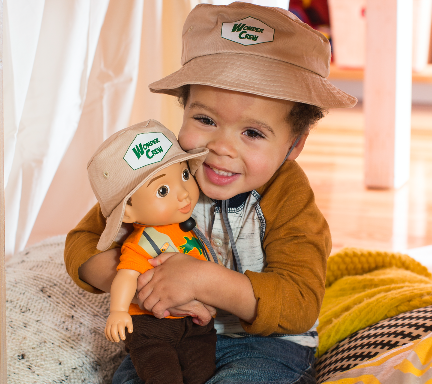 Wider told The Huffington Post that she became inspired by the moment she learned about the gender stereotypes her son had encountered, specifically the idea that boys shouldn't cry.
"I was shocked; he'd been raised in a household and community that was very pro-feelings -- I'm a therapist after all!" she said. "But I soon realized that, of course, these messages and pressures about what it means to be a boy or a man exist everywhere. Of course my son would be affected, too."
Wider interviewed 150 kids, parents, educators, psychologists and experts in the toy industry to learn more about how playtime impacts kids and discovered what they can learn from playing with dolls.
"I learned that doll play teaches a wealth of social and emotional skills," she said. "Boys are interested in playing with dolls, yet for many parents and some boys there's a stigma attached to this type of play and the word 'doll' itself is a barrier."
And so Wonder Crew was born. Wider describes the "crewmates" as having a combination of "the adventure of an action figure with the emotional connection of a favorite stuffed animal." The company completed a successful Kickstarter campaign in April 2015 and now has dolls and accompanying outfits available for order and pre-order in its online store.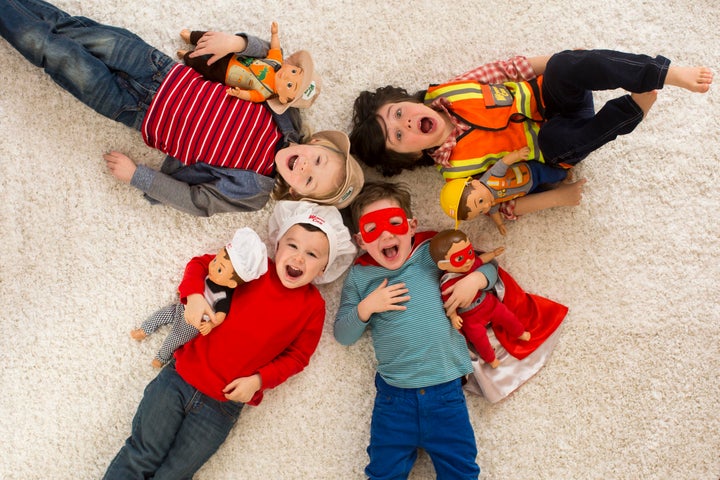 Wider told HuffPost the 150 interviews she conducted earlier helped determine the clothes for the dolls, which include a chef's uniform and a builder's outfit.
"We learned about the most popular preschool pretend-play scenarios and then combined those with opportunities to nurture," she said. "Why can't a superhero, builder or dino explorer also be a nurturer?"
Though Wider became inspired to make the dolls because of boys, she clarified that all kids are encouraged to play with them. She mentioned plans for adding to the Wonder Crew line to create a diverse set of dolls that will include "female crewmates."
Wider isn't stopping at dolls though. She told HuffPost a Wonder Crew TV show is in the works to help spread an important message for kids.
"Our mission is to empower all kids to see themselves as connected, creative, strong individuals with the ability to go anywhere, be anything," she said. "And we are doing just that!"
See more of the dolls in action below and head to the Wonder Crew site for more information.
Related
Before You Go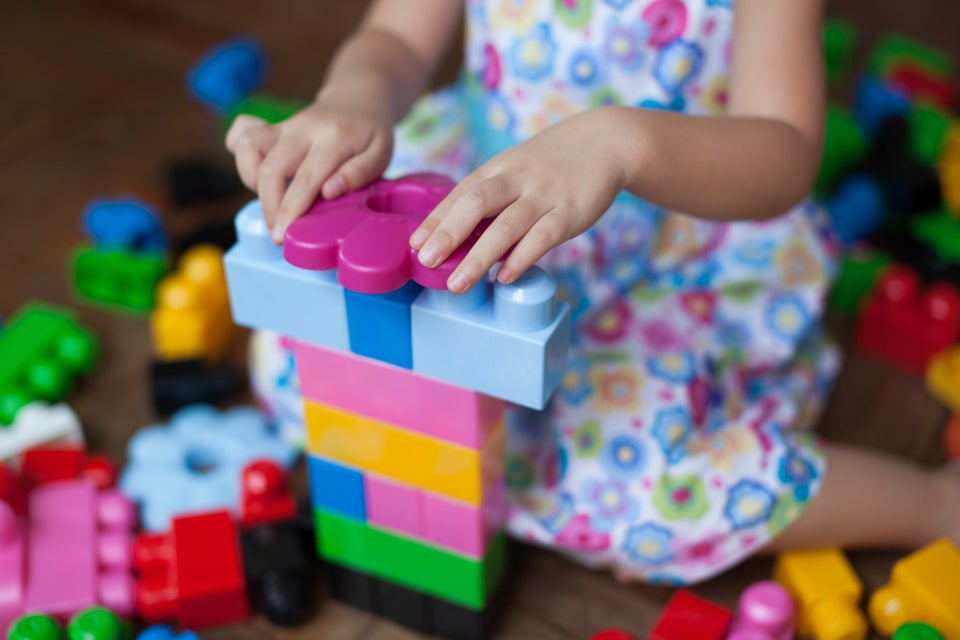 9 Ways Parents Can Combat Gender Stereotypes