When Australian mom Mel Rymill met with a personal trainer, she was struck by the first thing she heard.
"Obviously you want to get back to your pre-baby weight," the trainer told her -- a statement, not a question. Rymill's experience prompted her to write a powerful Facebook post about body image, along with an intimate photo of her own postpartum body.
Rymill wrote that the trainer's comment "pissed" her off, but that in the moment, she simply replied, "My goal is to regain my core strength and endurance ... I'm not worried by how my body looks, only how it functions ... it can be pretty badass."
Still, the exchange made her stop and think about body image in general. "Post pregnant women are told they look good if they return to their pre-baby body quickly leading to the assumption that they look bad if the keep the extra weight," the mom wrote, adding that "voluptuous women" and even "skinny people" face shaming, social pressure and hurtful labels.
Reflecting on the many harmful comments people of all body types face, Rymill said, "What we should be worrying about is if people are ok, not what they look like."
"So here I am. I may not be magazine ready, my nana undies and bedtime nursing bra are certainly not going to be rocking a runway anytime soon, my hair is greasy, I have no makeup on, my body is squishy and plentiful, I'm not even sure I'm totally ok," she continued. "But I am strong. My body is healthy."
Rymill's post has been shared over 6,500 times. The mom concluded her reflection with an invitation to others to share their own body image photos with the hashtag #badassundies. Many people heeded the call on Facebook and Twitter.
In a followup post, Rymill wrote that while she didn't expect her post to go viral, it is "empowering" to see others sharing photos of their bodies.
"It's not about whether you are big, small, lumpy, cuddly, boney, shaped like a dodecahedron, a man, a woman, anywhere on the gender scale or anything else you can think of. It is about reclaiming the world we live in and flooding it with real bodies, no, REAL PEOPLE," she wrote.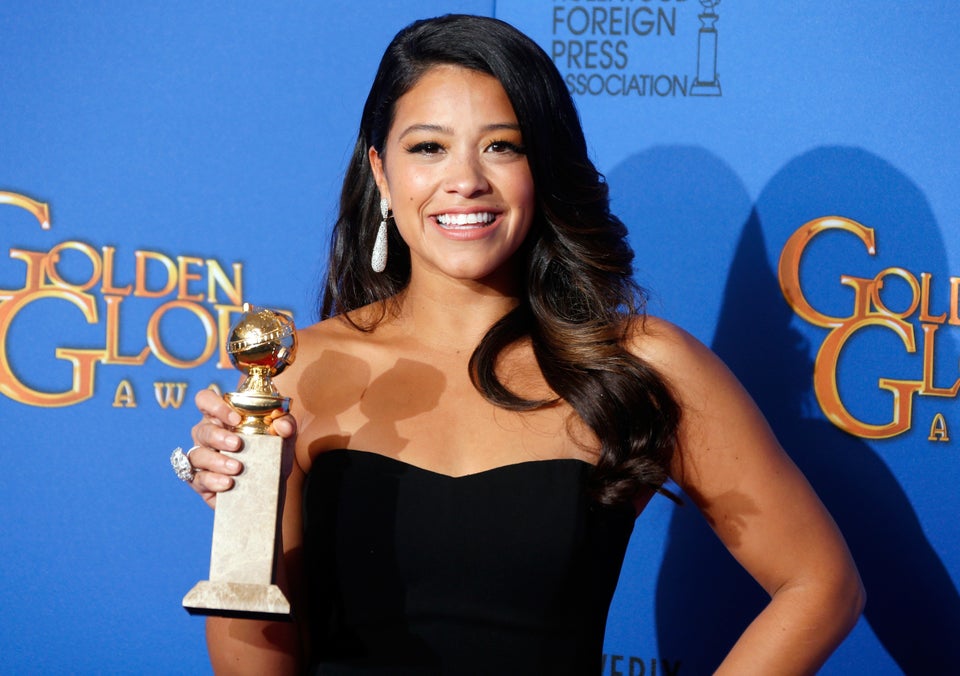 Meet Our Body Image Heroes