Cara Boyer's 4-year-old daughter Evie loves all things Batman.
"She rarely leaves the house without at least one article of clothing featuring her favorite superhero," Boyer told HuffPost. "Last Halloween, she dressed up as Batman, and our son Grayson was more than happy to be Robin along with her."
So when it came time to announce that their family would be welcoming a new baby, Evie's mom drew inspiration from her Batman-loving daughter.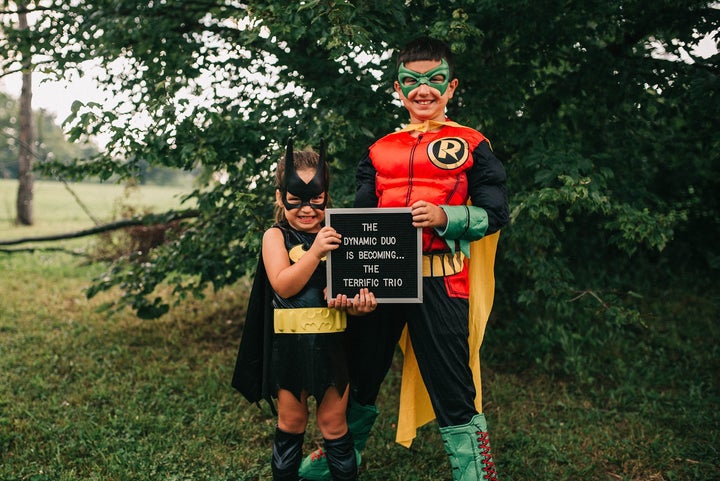 Boyer shared an awesome pregnancy announcement on Instagram that shows Evie and her 9-year-old brother Grayson wearing their Batman and Robin costumes and holding a sign that says "The Dynamic Duo is becoming ... the Terrific Trio."
The mom, who is due on Valentine's Day, told HuffPost her kids were super excited when they learned about her pregnancy.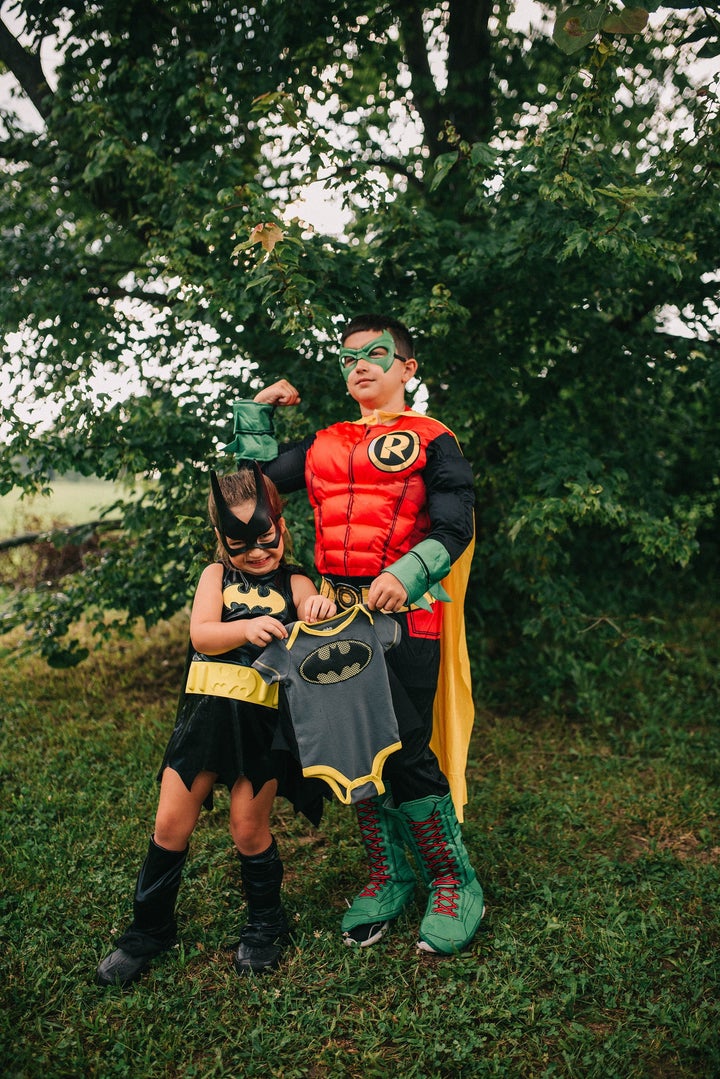 "After noticing a Batman onesie one day while we were shopping, they naturally asked to get it for their baby brother or sister," Boyer said, adding that the onesie inspired them to create their "Terrific Trio" announcement.
"Since we already had the costumes, it worked out perfectly!" she explained.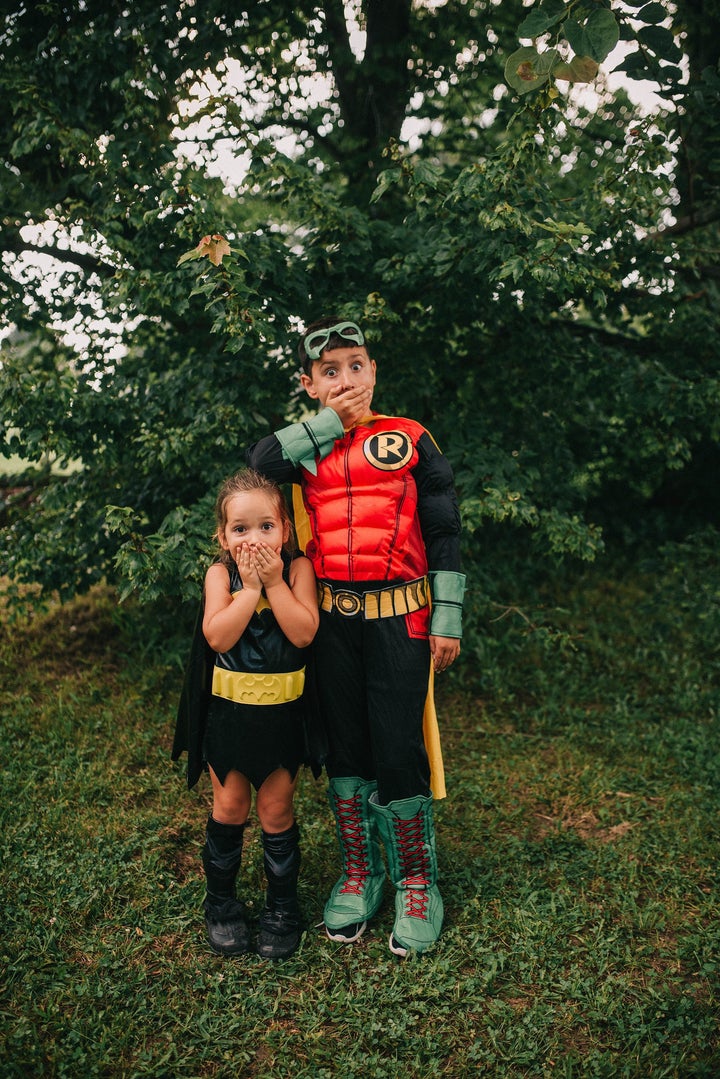 Overall, the atmosphere in their house is one of excitement.
Said Boyer, "We are all looking forward to welcoming the new baby into our family this winter, but despite Evie's best efforts, he or she will not be named Batman."