Kenya Stevens is a mother of three who worships at the river, honors the sacredness of the human form and declares herself one with all of creation. You might find her dancing naked under the full or new moon, honoring the moon's connection with a woman's cycle. She is herself, courageously defying the paradigm in which women are deemed weak and crazy for loving nature, sex and themselves.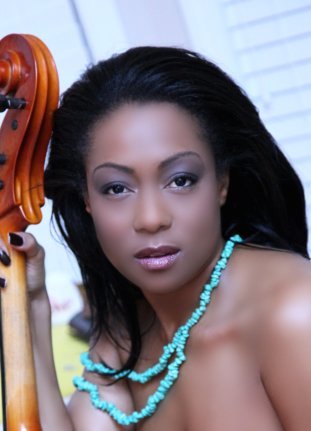 You may be familiar with Stevens, having seen her arguing for open marriage on Dr. Phil, or on the Ricki Lake Show, sharing how she helps clients save their dying marriages. If not, get ready to meet someone who will tell you that women today are actually men disguised as women. Stevens's mission is to help women truly experience and express who they are deep down.
The revelation of her work in the world began with a diagnosis of uterine cancer over a decade ago. A deeply spiritual woman, Stevens went within herself to discover the root of the cancer. The answer she received from her soul was that she was repressing her natural, wild, orgasmic, creative, wise, and nurturing feminine power. She was killing her womanhood, and the cancer was a manifestation of that repressed femininity. It was in that moment that Stevens agreed within herself to become an empowered, loving, sensual, fully alive woman.
Stevens's work with women creates a space for them to truly be their authentic selves. "This work isn't hard. Who these women are is just beneath the surface, and once we tap beneath the surface together, there's no going back," she says. She's a walking billboard for what a sexually free, creative, and powerful woman is. She makes no apologizes for what she desires. She doesn't hide how she feels and what she thinks. Nor does she blame anyone for anything. This mama is so bold and fearless, she can stand in the fire of rape, cancer, infidelity, or homelessness, asking, "How did I create this experience?" and "What do I need to learn in order to grow?" She's a badass bitch for sure -- and at the same time, she is a feminine, nurturing mother of three children.
Kenya has authored a book titled Change Your Man, several hundred blogs and teaches classes and co-founded Jujumama.com. Each of these creations encourages women to submit to their men and live within their feminine power. "When did the word submit become a bad words?" she asks. She believes that there is power in submission and practices it in relation to her hubby and the universe. This woman resists nothing and trust that all things are created for her highest and best good.
"I am the one my babies come to with their problems and victories," she says. They tell me everything, and I don't judge them or shame them. I am there for them. I listen and love. Their father, on the other hand, is the disciplinarian." Kenya believes that clear distinctions of masculine and feminine energy are a positive force for her children to experience. But be clear, this does not mean that women are in some way depicted as powerless. In Stevens' world a woman is deeply wise, spiritual, successful, devoted, and flirtatious, and capable of magnetizing to herself the life she desires. "A woman who is healthy and full of life has a healthy sexual life. Sex is a sign that you are healthy," she declares. Kenya Stevens is a mama who is reclaiming and re-defining the feminine woman. Her ability to be true to herself is contagious. Women around globe are catching on, shedding their less authentic selves and embodying the wildly sensual, powerful intelligently and wise woman within them
Related
Popular in the Community