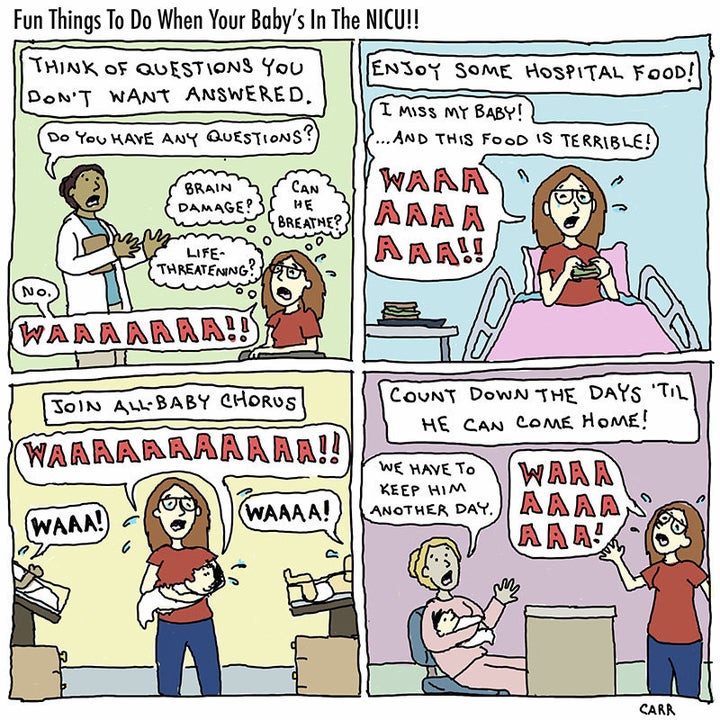 Carr told The Huffington Post that after she gave birth, her son Sam developed pneumothorax, and a portion of his lung collapsed.
Sam spent a week receiving oxygen treatment in the NICU. "I was lucky because the hospital let me stay in an empty room the entire week, so I could be with him and breastfeed," she said.
Her son's prognosis was very promising, but Carr said she was still filled with fear and anxiety. Her comic is meant to illustrate that internal anguish.
"I wanted to do something lighthearted about my experience but not funny per se," she told The Huffington Post. "There's not really anything laugh-out-loud funny about having a baby in the NICU."
While Carr's son wasn't a preemie, the mom told The Huffington Post that his condition commonly occurs in premature babies, and she still hopes her comic will resonate with other NICU parents.
"I really feel for parents who have babies in the NICU for a longer period of time, or who are unable to stay with their children while they're at the hospital," she wrote on her website. I know that in regard to everything that COULD have happened, we got lucky, but it's certainly an experience I'd like to never have again."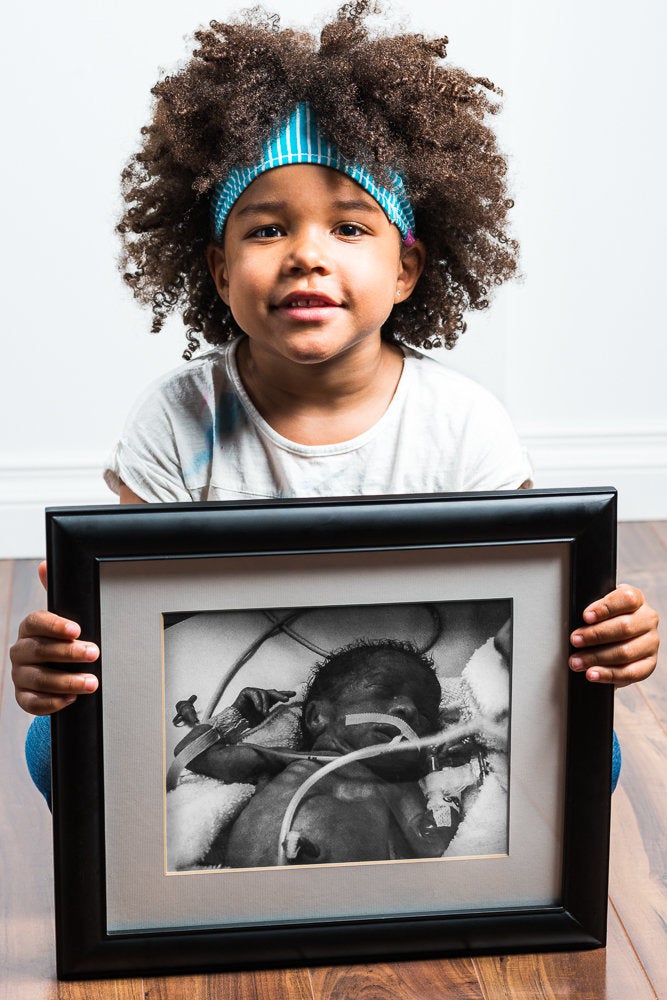 Former Preemies Pose With Pictures Of Themselves As Babies