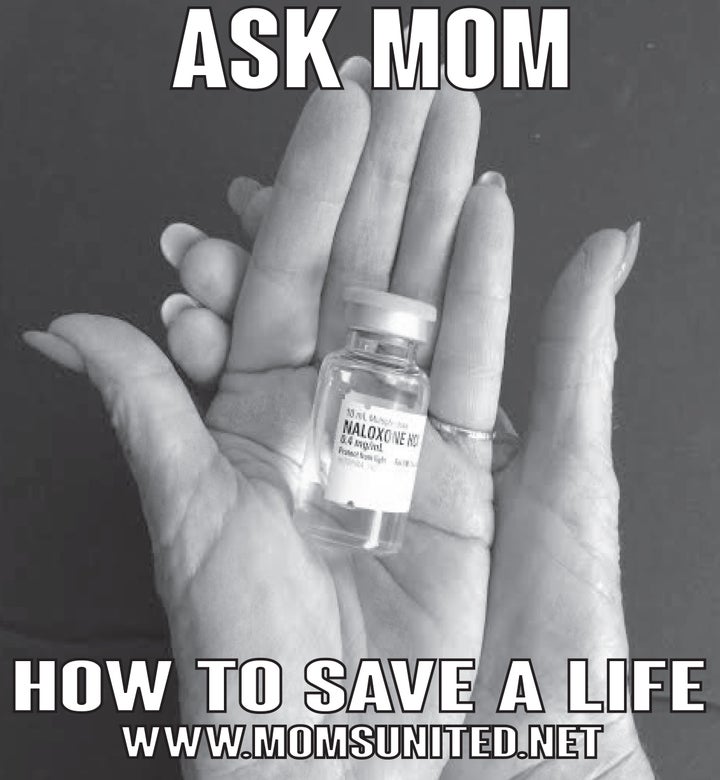 One person dies of accidental overdose every 10 minutes in the United States today. This epidemic continues to grow at an alarming pace. Because of increased use of narcotic prescription pain medicines, more people are switching to heroin, which is often enhanced with other drugs such as fentanyl. The shameful tragedy is that we are losing lives unnecessarily.
Finally, President Trump has declared opioid use and overdose a national emergency. But, what does that mean in terms of action? At the same time, the Trump administration is trying to destroy the Affordable Care Act and defund programs that support addiction treatment. His words are empty and his declaration is hypocritical!
The Congressional Budget Office released analysis of Trump's threats to withhold $7 billion in ACA subsidies. If he does Americans will see premiums increase an average of 20%. According to the surgeon general's 2016 report on addiction, only 10% of people suffering from a substance use disorder get treatment, and there are long waiting lists for detox and treatment services.
Under Trump's proposed budget Medicare funding would devastate coverage to an estimated 3 in 10 adults addicted to opioids. His budget proposes spending more funds for low level enforcement than on treatment. It is projected that this epidemic will kill hundreds of thousands more in the next decade if nothing is done.
Moms & Cops are united in sending a clear message about the opioid overdose epidemic. Moms are major stakeholders in this war that has been waged against our own families, so we must voice the concerns for the futures of our children. Cops are also stakeholders, as they are charged with being accountable for public safety and putting themselves in the line of fire to enforce current drug policies.
Gretchen is the mother of two sons who have miraculously survived decades of struggle with opioid dependence and shame-based criminal justice strategies. She is outraged that such apathy regarding this tragic waste of precious lives continues. The grief experienced by parents and family members is heightened by a sense of frustration and rage, that this loss could have been prevented. Parents often know that their offspring are in real danger, yet many haven't spoken up about overdose or taken action to stop this deadly epidemic due to shame and stigma. Our society's approach has been to punish drug users rather than provide science-based and therapeutic treatment services. As Lead organizer of Moms United to End the War on Drugs, a project of A New PATH (Parents for Addiction Treatment & Healing), she works to end the violence, mass arrest and incarceration and accidental overdose that are a result of punitive and discriminatory prohibitionist policies.
Diane is a member of The Law Enforcement Action Partnership, a group of criminal justice professionals opposed to the criminalization of drug users. As an organization LEAP has pushed the policy discussion in the opposite direction, by articulating that one of the many consequences of drug prohibition is its contribution to death, disease and addiction in our communities. In recent years, the police have seen the tragic increase in opioid overdose deaths resulting directly from the unregulated drug market, deaths that point to the failures of using the criminal justice system to solve a public health issue.
But it is not just public health harms that occur when we emphasize public safety strategies for illicit drug use, American civil liberties and the legitimacy of law enforcement and the criminal justice system are at risk as well. Public polling has historically gauged the American sentiment on the drug war, nevertheless it holds little sway over the prevailing belief by politicians and criminal justice professionals that drug use is a morally flawed choice. Recent polls by both Pew (2014) and Rasmussen (2013), for example, reveal declining public support for our current drug policies and a widespread belief that the drug war is a failure.
The mass criminalization of a public health issue for ideological reasons—is encouraged by our political leaders who cling to an outdated approach that has no foundation in science. Yet, an outcome of this tragedy has been the scores of innovative measures across the country, with many law enforcement leaders taking bold steps to address the police role in supporting harm reduction while still working within the law.
Since 2014, Moms United has been conducting an "Ask Mom How to Save a Life" campaign with overdose trainings and naloxone distribution. Naloxone (Narcan) is a safe drug that can quickly reverse an accidental overdose. Parents, who are often the first responders in an overdose, deserve the right to have naloxone on hand to save their child's life. Moms United promotes a host of harm reduction policies, including naloxone access, syringe exchange and medication assisted treatment, because mothers can't sit silently by and watch our children die.
As Moms & Cops, we strongly suggest that if President Trump is serious about making this epidemic a top priority, naloxone should be made available over the counter in all states at affordable costs. We should be treating addiction like any other chronic-relapsing disease. While Attorney General Sessions suggests ramping up the war on drugs, with more arrests and incarceration, and returning to failed school programs like DARE, our children are dying and our communities are being decimated.
The leaders of our country cannot afford to give lip service to the opioid epidemic and a tragedy of this proportion. In declaring a national emergency, they need to provide resources and funding to expand access to treatment. Moms and Cops demand answers and action.
By Gretchen Burns Bergman and Diane Goldstein
Gretchen Burns Bergman is Co-Founder / Executive Director of A New PATH (Parents for Addiction Treatment & Healing) and Lead Organizer of the international Moms United to End the War on Drugs Campaign.
Diane Goldstein is a 21- year veteran of law enforcement, an Executive Board member of Law Enforcement Action Partnership (LEAP), and steering committee member of Moms United to End the War on Drugs.
Popular in the Community