Earlier this week, Apple unveiled over 100 new emojis, including more women in professional roles and single parent families. Still, when it comes to parenting emojis, even these new offerings don't fully cover the child-rearing experience.
That's why Sarah Robinson, Hannah Hudson and Natalie Ralston created EmojiMom ― a new iOS keyboard for pregnant women and moms. The keyboard features 250 parenting-themed emojis like an ultrasound image, mesh underwear, a potty-training baby and a mom pumping in a bathroom stall.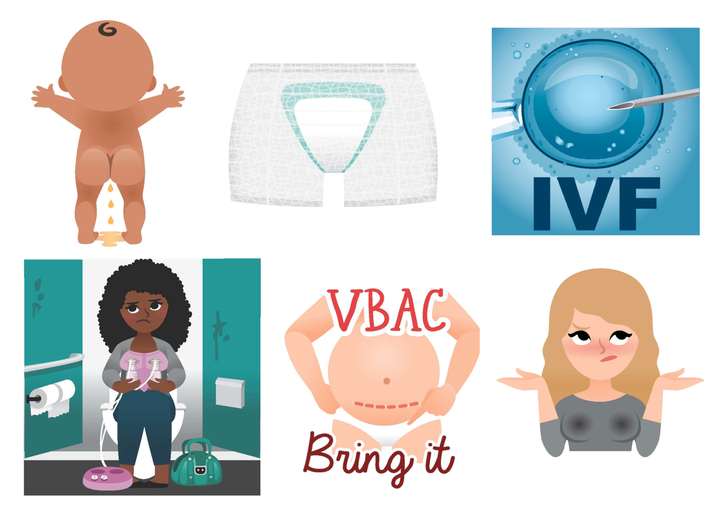 Robinson told The Huffington Post that the three moms came up with the idea for EmojiMom last year after some of their less glamorous parenting moments.
"One day, I was getting ready for work ― one of my first days back after maternity leave ― and my baby peed all over my work outfit," she recalled. "It was such a hilarious, frustrating, it-figures, okay-I-might-break-down-and-cry kind of moment. I texted Hannah and Natalie about it (as I did constantly in the early days of motherhood), and we all said, 'Seriously, there ought to be an emoji for this feeling!'"
As the new moms continued experiencing the highs and lows of parenting, they kept having the same thought. "So, we decided to make the emoji we were missing," Robinson said.
As full-time working moms with young babies, the three EmojiMom founders needed some time to bring their vision to life, but with the help of a dedicated developer and illustrator, they officially released the app on July 30 ― nearly 12 months after conceiving the idea.
EmojiMom has been out for less than a week, but the moms say they're already getting glowing reviews. "We have had people tell us that EmojiMom represents their reality better than any other emoji they have seen," Robinson said.
While the original goal was to make parents laugh, Robinson added that the founders want pregnant women and new moms to feel understood.
"There is so much about having a baby that can be really isolating, partly because much of the hard parts of motherhood (the mesh underwear phase comes to mind) is still taboo," she explained.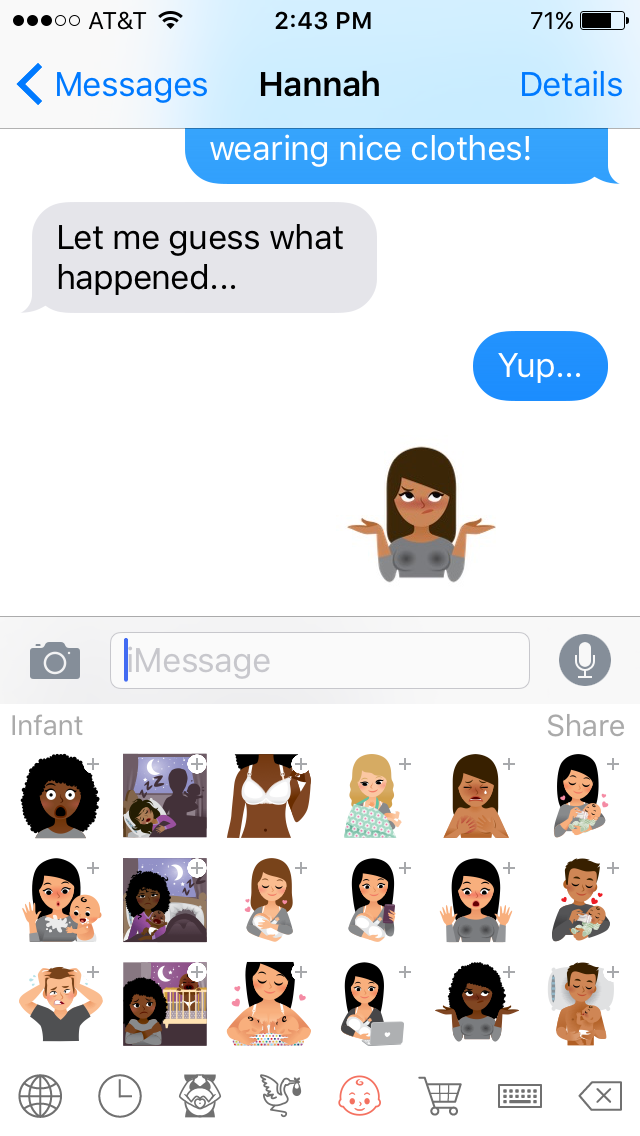 "We want to help pregnant women and moms connect with one another about that stuff," she continued. "After all, when you're a new mom, texting is more than just fun ― it's often your lifeline."
Robinson, Hudson and Ralston also aim to show the real, uncensored side of motherhood ― the good, the bad and the ugly.
"That is why we have mom-nursing-with-lovey-dovey-face and exhausted stressed-out mom with spit-up in her hair," Robinson said. "We have beatific pregnant mom and pregnant mom with lightning crotch. We have mom after giving birth looking relaxed and happy with champagne, and we have the peri bottle and the mesh underwear. Because that's what motherhood is ― it's all those things."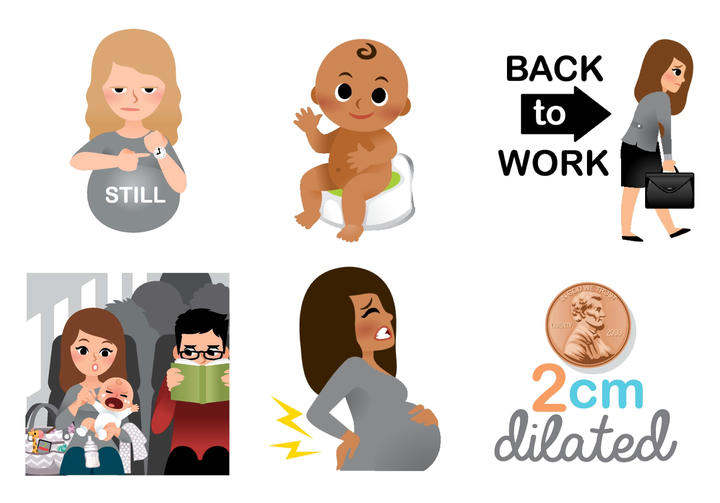 Though the app is called EmojiMom, the creators plan to add more dad-themed emojis and hope that fathers can relate to the ones that already exist on the keyboard ― like the dad lying skin-to-skin with his baby, the dad feeding his baby a bottle and the "exhausted-zombie-dad."
"We absolutely believe that this parenting game is no joke for moms or dads," said Robinson. "Moms were just a natural market to start with, given it's true that women send more emoji than men. Plus, pregnancy and child birth from a mom's point of view gave us more than enough emoji to start with."
"We had to cut ourselves off at 250," she added. "But we have so many more ideas."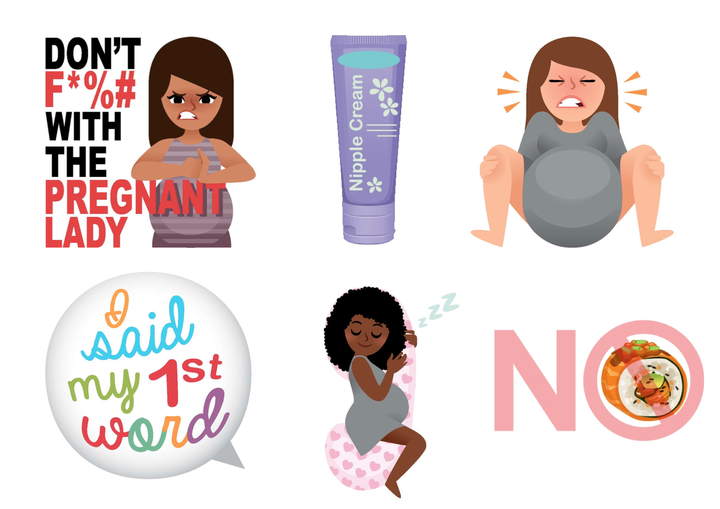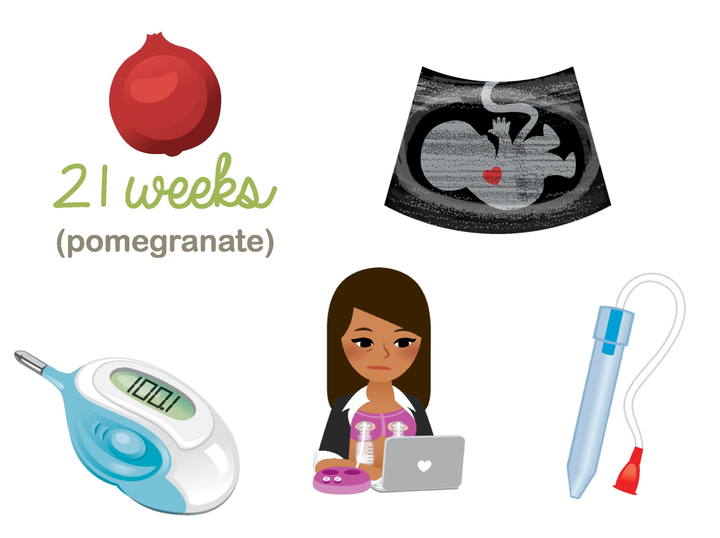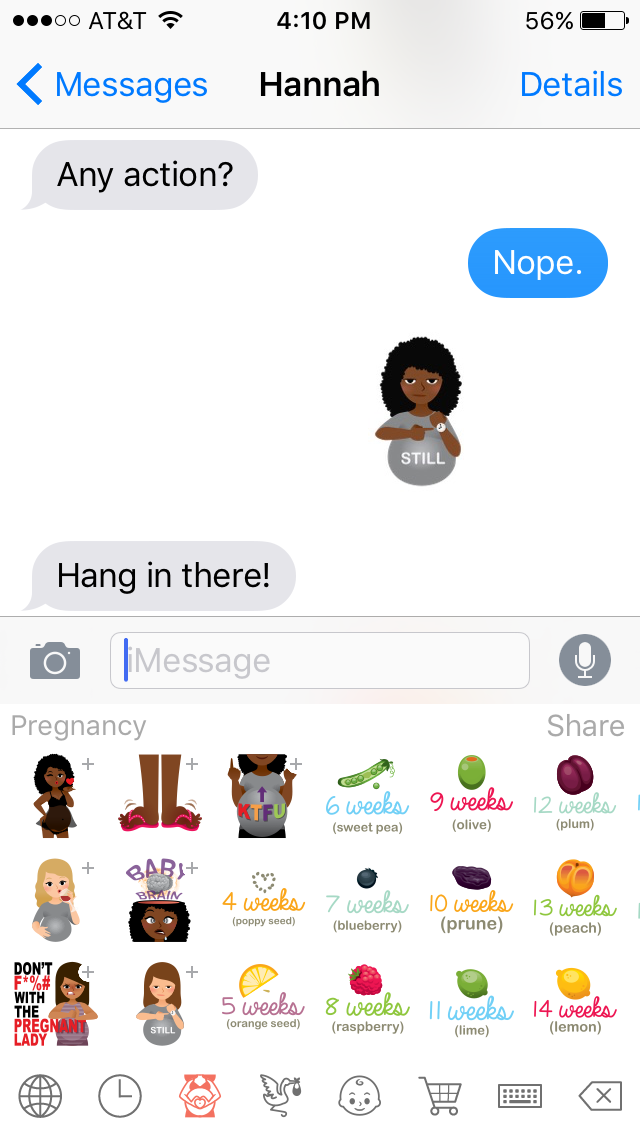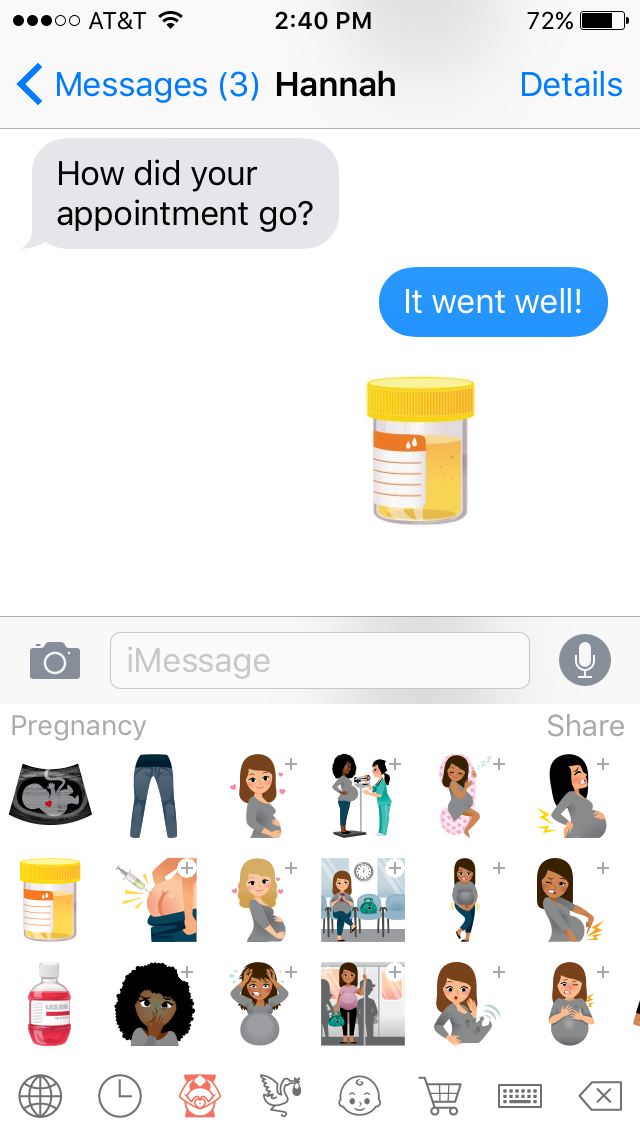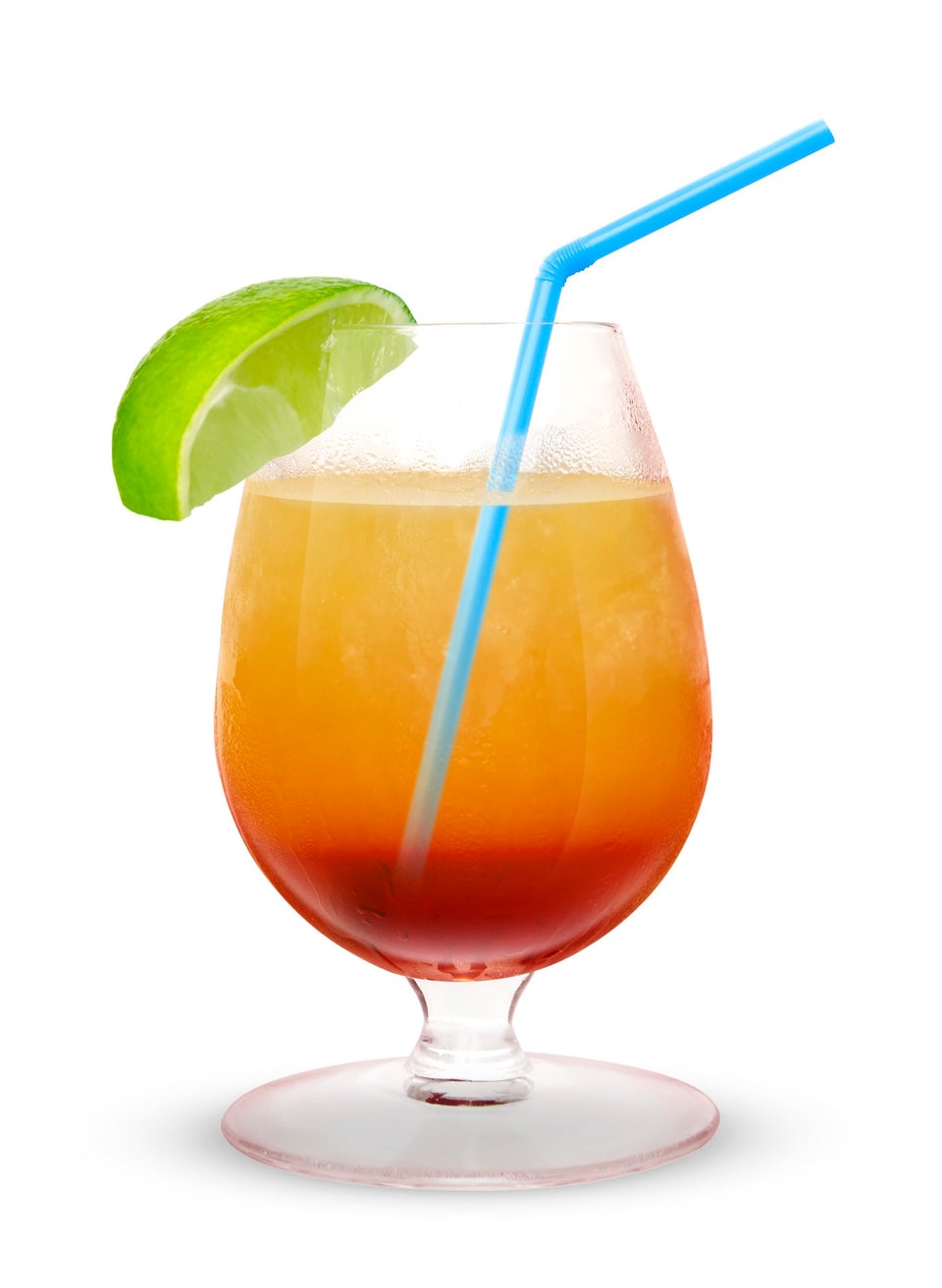 How To Make Emoji Cocktails IRL