A U.K. mom is showing how back-to-school season can be heartbreaking for parents who have lost a child to pediatric cancer.
Julie Apicella of Norfolk posted two side-by-side photos on Sept. 7 from the first day of school. On the left, her daughter Emily posed in a room at home dressed for her first day of school in 2015. On the right, the same room is empty on the first day of school in 2016.
"Obviously someone very special missing" Apicella wrote in the caption. "Imagine if your school photo this year is the LAST you will ever be able to take and will just be a memory to remember."
According to the local news outlet Fenland Citizen, Emily died on December 14, 2015, at the age of 8. For three years, she'd battled a form of kidney cancer known as Wilms tumor, and her treatment involved chemotherapy, radiation, stem cell harvesting and transplant, clinical trials and even surgery to remove her kidney.
Now, nine months after Emily's death, her mom is trying to raise awareness of pediatric cancer. In her Facebook post, Apicella urged friends and family to change their profile pictures to "go gold" for childhood cancer awareness.
"Raising awareness of symptoms and that childhood cancer is not rare is the first hurdle to jump," she wrote. "Eventually the gold ribbon of childhood cancer will be as well known as the pink ribbon for breast cancer but it takes people to actually post on social media etc. for this to happen."
Apicella concluded her post with links to a website that will help Facebook users "go gold" with their profile pictures and a Facebook page created by parents working to make buildings and landmarks around the U.K. "glow gold" for childhood cancer awareness.
The mom's post has been shared over 8,600 times, prompting friends, family and even internet strangers to "go gold." Awareness is the first step toward action, and Apicella's impact is powerful.
Our hearts go out to all the families whose lives have been touched by pediatric cancer.
Before You Go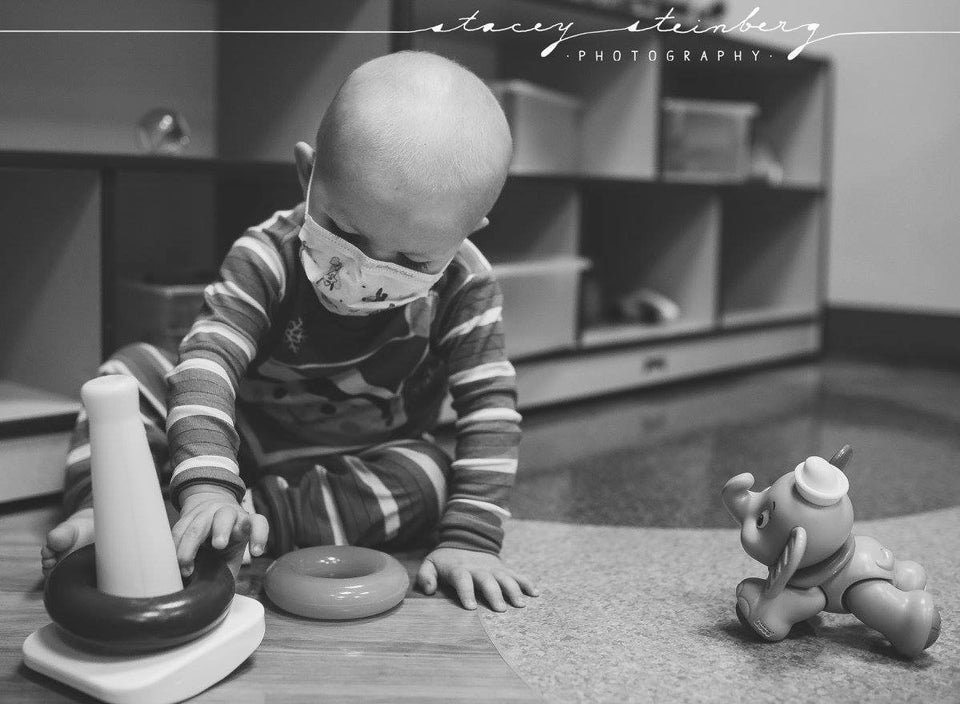 Childhood Cancer Awareness Month Photos