One mom's account of her tough day at the grocery store is serving as a reminder to be kind.
On Aug. 21, Aly Brothers wrote on Facebook about her experience at the grocery store with her "two blonde haired, blue eyed, angel faced toddlers." In her post, the West Virginia mom wrote that, while shopping, she also had her hands full with her sons as they knocked things off their displays, argued about sharing a balloon and cried. Brothers wrote that she faced multiple stares from people in the store and in the cashier's line.
"Everyone's eyes were on me as if to say, 'Can't you control your own children,'" she wrote. "One older gentleman whispered, 'She's pretty young for two kids' and I lost it."
In her post, Brothers stressed that her fellow shoppers at the grocery store knew nothing about her and what she'd been through for her children.
"They don't know me. They don't know me as a mother. They don't know my children," she wrote. "They don't know I was married before I started a family. They don't know I left that marriage because of abuse knowing I would have it just as hard as a single mother."
Brothers also wrote that motherhood is "hard" and is made up of "no fancy filters, no good lighting, no new lipstick." Instead, it's "messy hair that's wet from the rain, yesterday's makeup that [she] was too tired to wash off, and tears."
She ended her post with a touching request. She asked her Facebook followers to "please say something nice" the next time they witnessed an overwhelmed parent.
As of Thursday, the post has gotten more than 33,000 reactions and 15,000 shares. Brothers told The Huffington Post she didn't expect her grocery store tale to go viral. She simply wanted to let parents know they weren't alone.
"We all have struggles, we all deal with tantrums, we all have bad days,
she said. "And I knew at that moment when I felt weak and judged and criticized, I didn't want anyone else to feel that way so I thought I could send a positive message with hope to help at least one person."
Before You Go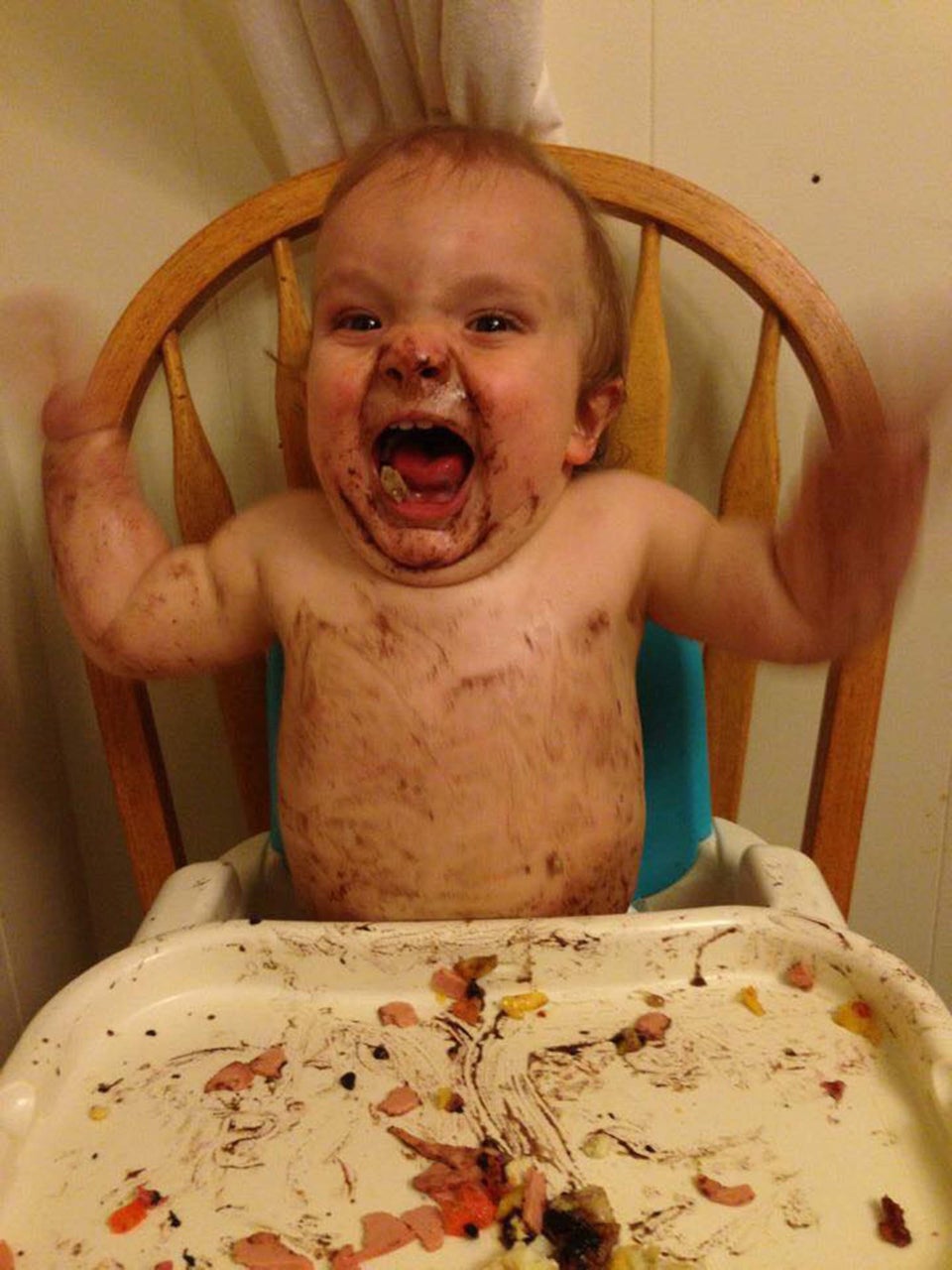 Life With Toddlers