Photographer Ivette Ivens' gorgeous new series puts the bonds between kids and grandparents on display.
For her new photos series titled "Generations," Ivens took photos of her sons, 5-year-old Kevin and 2-year-old Dilan, with her parents, Romualdas and Jadvyga. The Lithuanian-born photographer moved to the United States and splits her time between Hawaii and Chicago with her family. Her parents, who still live in Lithuania, usually come to the United States to see their grandkids just once a year.
Ivens said that when her parents come to stay, her kids get "so excited" they forget she and her husband even exist. It's OK though, since it gives her time to capture some candid moments.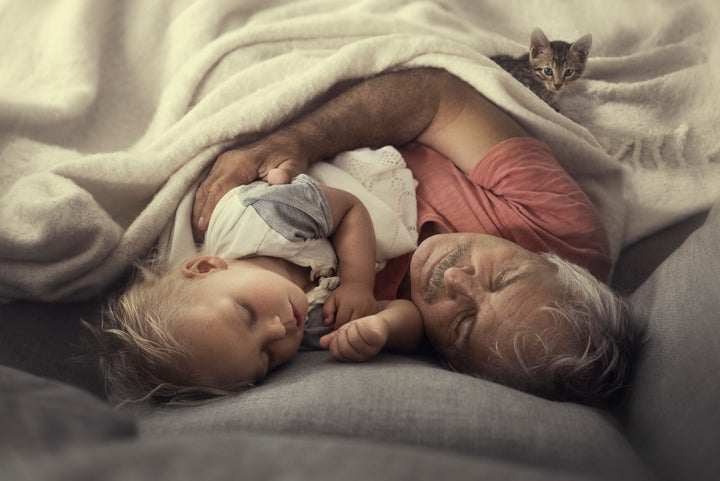 "The photos are not staged, and the moments reflected in them are so pure and candid," she told The Huffington Post. "Children and grandparents don't try to pose, they don't care what they are wearing, they don't try to show off their best features. Sometimes when I shoot parents and their children, the mom will go get her hair and makeup done, have her outfits planned and so on. The photos are still beautiful, but they are not a reflection of a candid moment in life."
The "Generation" series includes photos taken over a span of three months. Ivens, who is currently working on the second edition of her popular Breastfeeding Goddesses book of photos, told HuffPost she loves that her parents get to see her kids in their own environment, and that she can tell how much they influence her family.
"I think like any grandparent/grandchild relationship, the children are fascinated by the different games they play and they love listening to their stories," she said.
Ivens said her favorite photo from the series is the one she took as her children slept in bed with their grandparents.
"It was such a sincere and quiet moment. I'm so happy I had my camera with me," she said.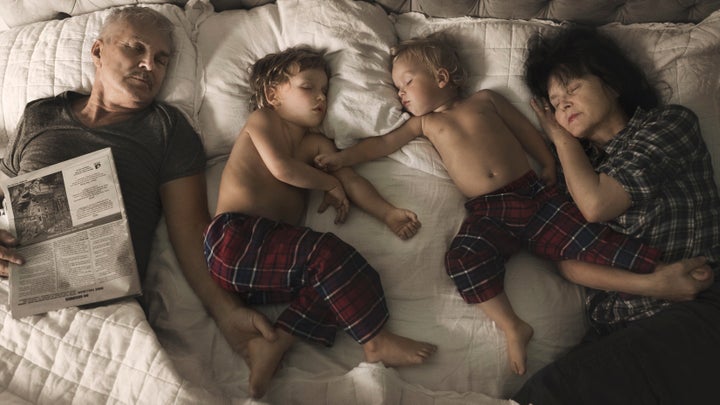 Though the kids don't get to see their grandparents often, Ivens is thankful for their time together. She especially appreciates all the things her parents pass on to her sons.
"My parents teach my children things they could never learn from any book, and even though they are so young, somehow I think the boys intuitively understand that," she said.
See more of the "Generation" series below and check out Ivens' work on her site and on Facebook.