In one photo, Annie Nolan has captured how hectic the life of a parent can be.
Nolan, an Australian mom of three who blogs at Uncanny Annie, posted a photo on Instagram on Monday that shows her getting into quite a dilemma. Nolan was about to head to an Australian Football League game to watch her husband play and decided to strap one of her twins, 3-year-old Delphi, on her back. Of course, nature called at that exact moment, and Nolan handled it like a champ.
"When you need to wee but you just spent 15 mins securely strapping a child to your back," she wrote on Instagram.
"I have to make sure I have the twins secured for safety reasons and the fact I was only born with two arms and have three kids," she said.
In the caption, the mom wrote that the comical experience with her daughter was a bit familiar since "she follows [her] to the toilet every time anyway."
Ah, the glamorous life of a parent.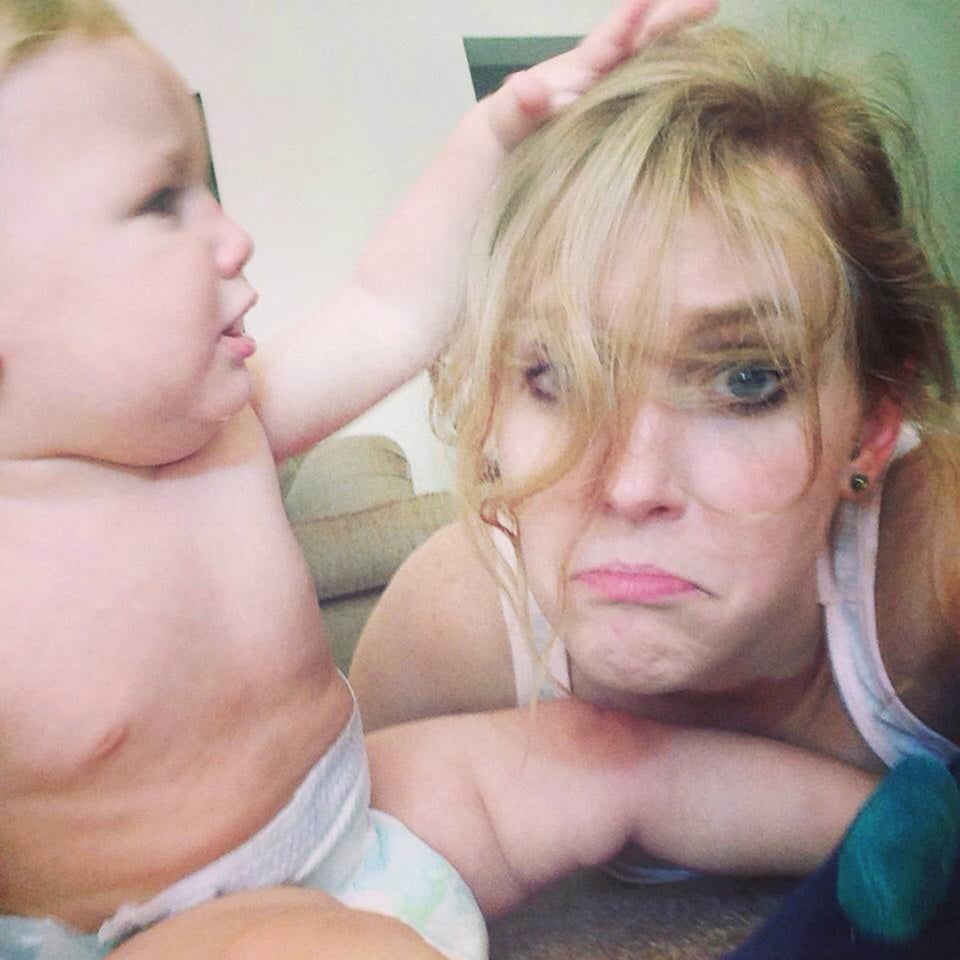 Moms' Honest Parenting Selfies