CHICAGO -- It's been two months since 13-year-old Malik was able to give his mom a hug. He recently got the rare opportunity, but first he had to travel to a strip mall parking lot on Chicago's South Side, ride a bus for nearly three hours and then pass through security at the Decatur Correctional Facility in downstate Illinois.
"The hardest thing is not talking to her. She was a very funny person," Malik said of his mom, Latonya, whose legal representatives asked that her last name not be used to protect her safety. Latonya has been an inmate at Decatur for two years.
"I miss her jokes, her laughs," said Malik, who was dressed in a crisp white shirt and a small gold cross necklace for his visit on Saturday. "I miss everything about her."
Though nearly 1 in 28 American kids have a parent in jail, the problems facing separated families remain at best misunderstood and at worst ignored.
Despite perceptions about convicts -- especially incarcerated mothers -- Malik said his mom and most of the people at Decatur are not bad people.
But convincing prospective employers, landlords and policymakers of that fact is not so easy. 
Even the very reunification ride program that enabled Malik -- and several dozen children ranging from toddlers to teenagers -- to visit their mothers this weekend has been largely forgotten by lawmakers during Illinois' 10-month budget impasse.
Keeping mothers in touch with their families during incarceration is key to reducing recidivism and ensuring they can be successful and productive upon release, according to Collete Payne, a community organizer with Cabrini-Green Legal Aid, which is among the groups that facilitated the ride.
"I know for a fact, when you send women to jail, it divides the family," Payne said. "It hurts the whole community."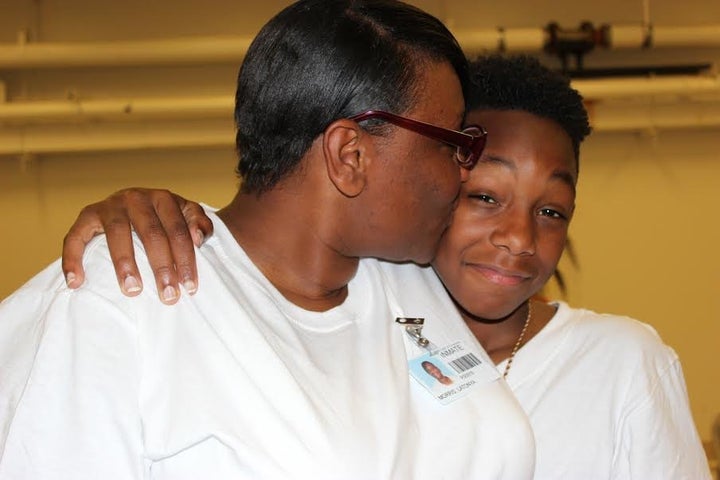 Though fathers remain incarcerated at a rate roughly 10 times higher than mothers, according to Pew, women are the fastest-growing segment of the prison population.
Incarcerated mothers also report receiving fewer visits than fathers throughout their imprisonment, according to CGLA. 
"When women aren't able to see their children, not only does it hurt their spirit, their children are the ones most affected," Payne said. Payne, who previously served time in Decatur, noted that her son's grades dropped when she was incarcerated but showed improvement when he was able to talk to her regularly. 
Children of incarcerated parents can struggle with a range of issues that include poverty, poor grades, behavioral issues and depression, according to the Department of Health and Human Services.
Even when mothers return home, the children aren't always able to immediately accept them. 
"I know I broke my children's hearts over and over again with my mistakes, so I couldn't just expect to jump into their lives and say 'OK, I'm mom, I'm going to take over now,'" Payne said. "Women reentering society face a lot of rejection." 
When you send women to jail, it divides the family. It hurts the whole community."

Colette Payne, community organizer with Cabrini-Green Legal Aid
That rejection can manifest itself in the form of job and housing discrimination and social stigma, all of which make resuming parental mode and reintegrating even harder. 
"A lot of times you hear, 'if you've done the crime, you do the time,' but the world needs to know that even though we've been incarcerated -- which is supposed to be a form of rehab -- it's damaging," Payne said.
"And then they go back into the same community with no resources, no support, and have people who look down on us or our incarceration," she added. "If we don't have that support, people will recidivate again, because that's survival mode."
Mental health support, job opportunities and affordable housing are among the key issues prisoner and family advocates say returning citizens need to be successful. 
"You have the same challenges you went in jail with -- whether it's suffering from a mental disorder or drug abuse or sexual abuse -- and if that's not addressed when you're [incarcerated], you can't expect to come back to the community and have those issues be fixed," Payne said.  
"If those issues aren't addressed, how are you supposed to function as a whole human being?"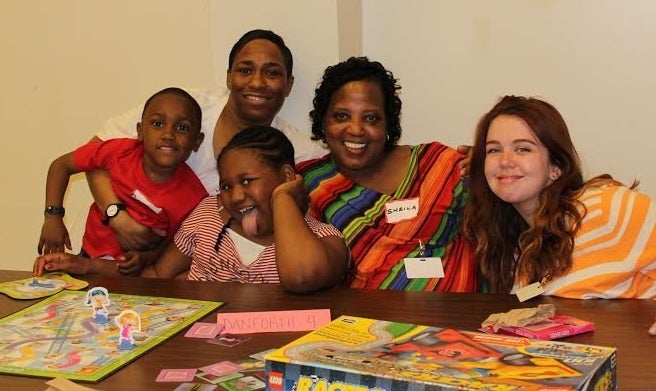 Payne said she and other advocates are pushing for reform that would eventually allow women convicted of non-violent crimes to serve their time in their communities rather than at prisons that are so far away they involve costly and time-consuming measures for families to stay in contact. 
Simply lacking the money to make phone calls or visit a distant prison like Decatur is just one of the daily struggles Sheila Hatchett faces.
Hatchett accompanied her great-niece and great-nephew on Saturday's reunification ride to visit the children's mother in Decatur. Without the program, visits only happen when her car is in working order and there's enough money for gas to make the nearly 200-mile trip. Even a phone call requires a minimum balance of $25 in the inmate's account.
But the impact a visit has on the children is undeniable, Hatchett said. 
"[My niece's] daughter wakes up moping and crying -- this morning she woke up and jumped right out of bed."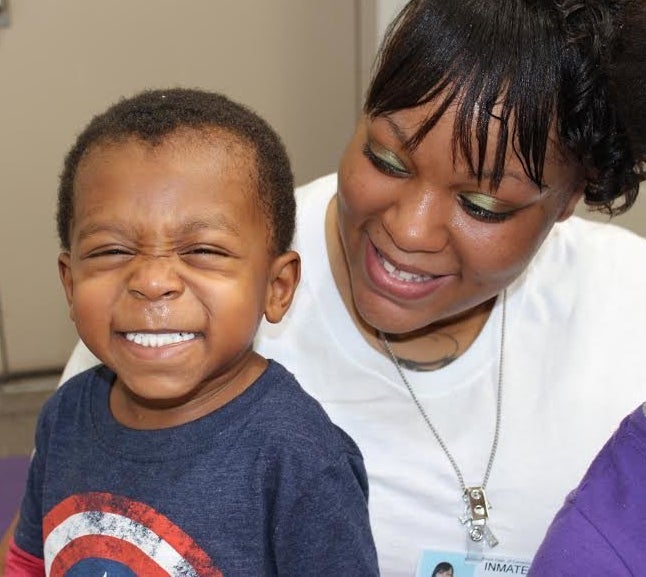 The children visiting the prison Saturday had roughly five hours with their mothers. In honor of Mother's Day, they were able to visit in the prison rec area and eat a meal prepared by the inmates.
Kamaya, 5, and Kristan, 2, saw their mother for the first time in prison on Saturday. Kamaya swung in her mom's arms, while her usually stoic younger brother cuddled with his mom.
On the return to Chicago, Malik was clearly happy with his visit, too. 
"I have her a big hug and a big kiss. I feel good that I went to go see my mom. I can't wait to see her again," Malik said. When it was time to go, she dispensed a little motherly advice.
"She told me to keep my head up and stay smart."
Calling all HuffPost superfans!
Sign up for membership to become a founding member and help shape HuffPost's next chapter
BEFORE YOU GO
PHOTO GALLERY
Art Incarcerated