Parents know that kids say the darndest things. And this U.K. mom wants to remember all the magic.
Since May, Lisa Brazier aka "Mummy Piggles" has been posting photos of her daughters on Instagram ― with some of their funniest quotes in the captions. Brazier, who lives in Birmingham, told The Huffington Post that 5-year-old Isla and 4-year-old Alice are "constantly buzzing with curiosity."
"Their colorful and sometimes nonsensical observations of the world they're growing up in make me laugh daily," said Brazier, adding that she takes note of the girls' funniest quotes to share with her husband at the end of the day.
When she started posting their quotes in Instagram captions, the mom realized how many other parents enjoyed and could relate to these anecdotes. "I think there's so much pressure on parents to create and portray an image of perfection when it comes to raising children at the moment," Brazier explained, pointing to the influence of social media.
"For me, it's the perfectly imperfect moments that need capturing ― moments for me like, when my kid told the local priest that he was wearing 'a nice dress,' when my daughter had a full meltdown because she thought I'd said 'goodnight Nigel' instead of 'goodnight Angel,' or when we role-play 'Frozen' (the girls are Anna and Elsa and I have to be 'Pisdoff')," she added.
Brazier's Instagram posts usually consist of photos her husband Anthony took of the girls. She also includes hashtags like #outofthemouthsofbabes and #shitmykidsays. "We use the contrast between the beautiful lifestyle photography with the #shitmykidsays hashtag as a reminder to all parents that social media isn't always what it seems, and that, as a family, we're more than happy to share and celebrate our own imperfections behind each 'perfect' picture."
The mom believes her posts reassure fellow parents that they're not alone in dealing with ridiculous situations on a daily basis. Brazier said she receives appreciative messages from followers who say they wish they'd written down some of the weird and wonderful things that have come out of their kids' mouths.
"We all hear our kids come up with the most elaborate excuses, arguments and explanations daily, she said. "I hope my feed serves as a reminder to take humor from these where possible."
Keep scrolling and visit Brazier's Instagram for more kid quote gems.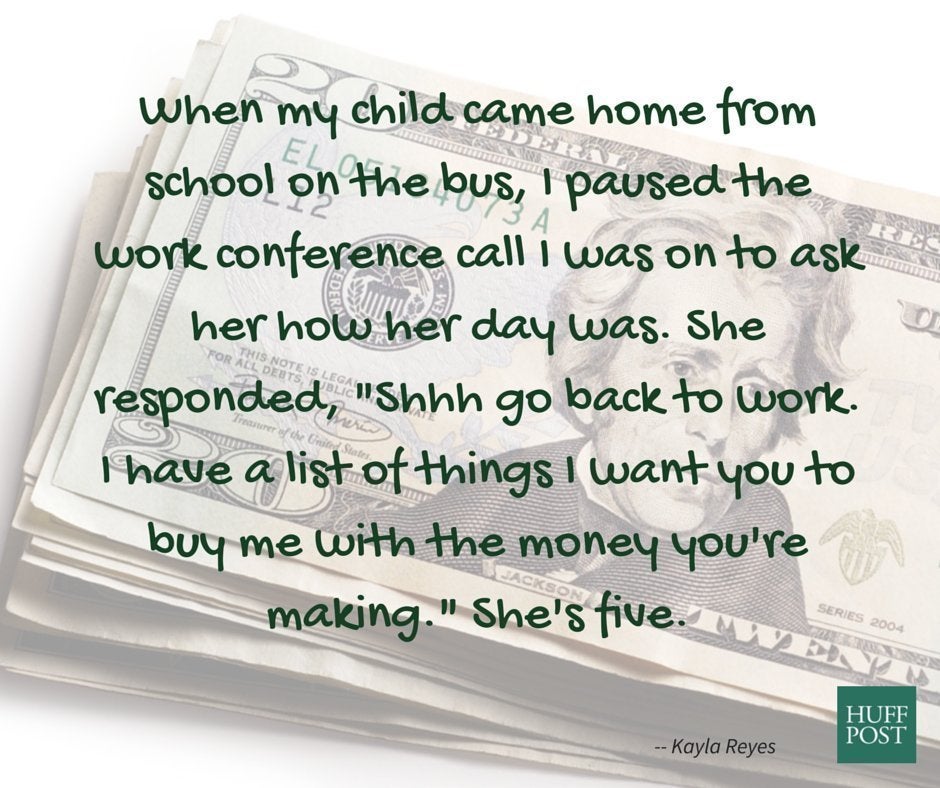 17 Kid Quotes That Will Make You Laugh So Hard You'll Cry