One day at lunch, Dustin Daughtry heard a co-worker praise a "retard" costume he'd seen someone wear for Halloween. The co-worker described it as "hilarious." When Dustin's wife, Shannon Daughtry, heard the story, she knew she couldn't keep silent.
Shannon wrote a Facebook post on Tuesday about her daughter Raegan, who will turn 2 next week, and her Down syndrome diagnosis. She explained that Dustin showed his co-worker a photo of Raegan after overhearing the "retard" costume story. All the men present talked about how "cute" and "adorable" she was, including the man who spoke about the costume. That's when Dustin made it clear that the co-worker's story was offensive.
"Dustin then looked at the storyteller and said 'Thanks, she is amazing. She has Down syndrome. So, I'm sure you can imagine that I don't appreciate this costume conversation. I'm just wondering, is she what a retard looks like to you?'" Shannon wrote on Facebook.
According to the post, the man attempted to explain himself, and Dustin made it clear that his daughter should never be viewed as a costume or joke. Shannon told The Huffington Post her husband has seen the co-worker since, but he has not contacted Dustin.
Though she was initially hesitant to post about what happened to her husband, Shannon knew she owed it to Raegan to speak up.
"Personally, I can handle it," she said. "However, the thought of Raegan growing up and being hurt by that word really saddened me. I thought by sharing our story, people might realize that it's not 'just a word.'"
Dustin and Shannon have heard people use the R-word before, and typically, the people they've heard it from mean no ill intent. Still, Shannon, a cofounder of the nonprofit Nothing Down dedicated to Down syndrome awareness, educates people on why they should remove that word from their vocabulary.
"We have simply explained why it can be hurtful and it has typically been well received," she said. "I truly believe that generally when people know better, they do better."
And her mission seems to be working. Because of her moving message, which has gotten more than 43,000 reactions on the Love What Matters Facebook page, Shannon said she has received messages from people vowing to never use the R-word again.
"I don't think we could ask for a more positive outcome than that!" she said.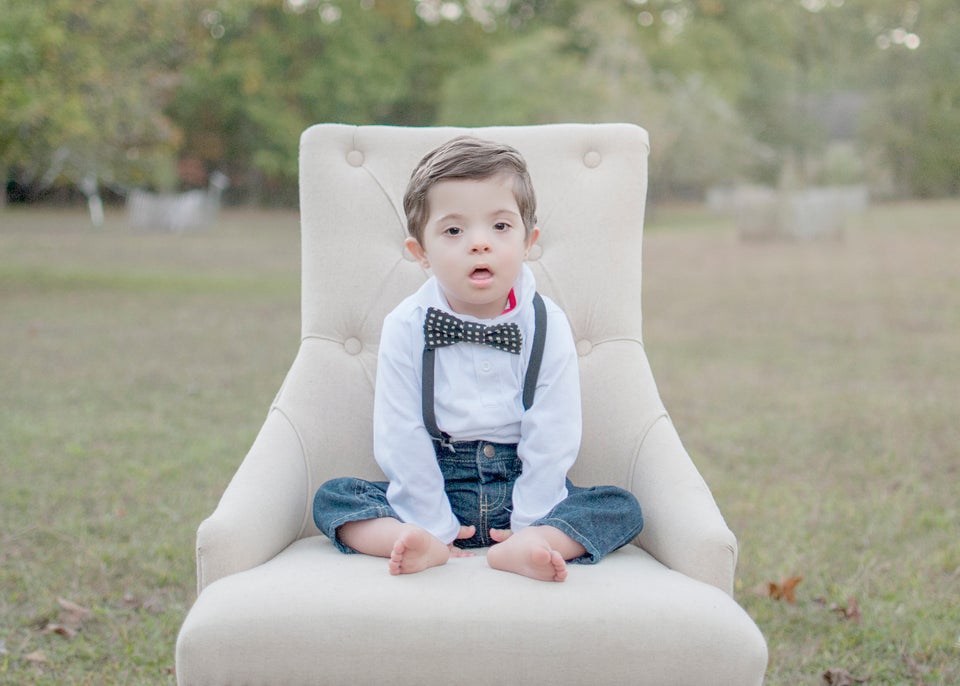 Photographer Takes Beautiful Portraits Of Kids With Down Syndrome