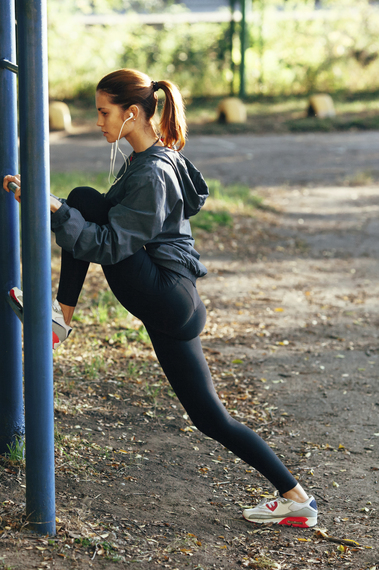 A wise older woman once told me, "If you always do what you always did, then you'll always get what you always got." So I decided to do something different with my morning workout and made a new playlist for today's indoor bike ride.
Turns out these guys got me the fastest and sweatiest bike workout I've had in the 14 years I've owned this bike... not to mention, it kicked off an awesome day!
Proof that whether it's workouts, parenting or happiness, even a tiny change can make huge difference!
Create your own list or give mine a try... and do report back!
Pharrell Williams: Happy
Beach Boys: Good Vibrations
Frank Sinatra: Theme from New York, NY
Bruno Mars: Just The Way You Are
Frank Sinatra (again!): My Way
Michael Bublé: Hollywood