After welcoming her daughter seven weeks ago, a Nashville mom learned nursing is a lot more than photos on social media of "blissfully breastfeeding" mothers.
Leah, the mom behind the Instagram account The Nashville Bump, posted a breastfeeding photo on Jan. 24. In the caption, she wrote about the many unanswered questions moms face while nursing.
"You truly don't know what's going on down there," she wrote. "Too much? Too little? Too intense? Not enough hindmilk? Not enough time? Plugged duct? Mastitis?"
As she began doubting herself while nursing, Leah learned many of her close friends with kids felt the same way. That's when she decided to share her experience on Instagram to encourage other moms who might also be facing insecurities about breastfeeding.
When asked what she wished she knew before she began breastfeeding, Leah told The Huffington Post she had no idea how much of a "learning process" it was for many moms.
"I had seen so many pictures on social media of mothers blissfully breastfeeding their babies that I didn't realize it's not always like that," she said. "It seemed so easy and natural for them, but even things that are easy and natural can be a learning experience for many people."
Leah has since found a lactation consultant who helps build her confidence as well as her relationship with her daughter. The Nashville mom encourages other mothers to find support in their communities.
"It takes more than a breast to feed a baby!" she told HuffPost. "It takes time, patience, support, proper nutrition, confidence and sometimes professional help to overcome your breastfeeding struggles."
While Leah is committed to nursing her daughter, she told HuffPost she has two words for moms who might seek other options for their children: "Rock on!"
"Mothers know what the best decision for themselves, baby and family is," she said. "Mothers who choose to exclusively pump, bottle-feed, supplement, formula-feed or breastfeed all need a lot of support."
The HuffPost Parents newsletter offers a daily dose of personal stories, helpful advice and comedic takes on what it's like to raise kids today. Sign up here.
Before You Go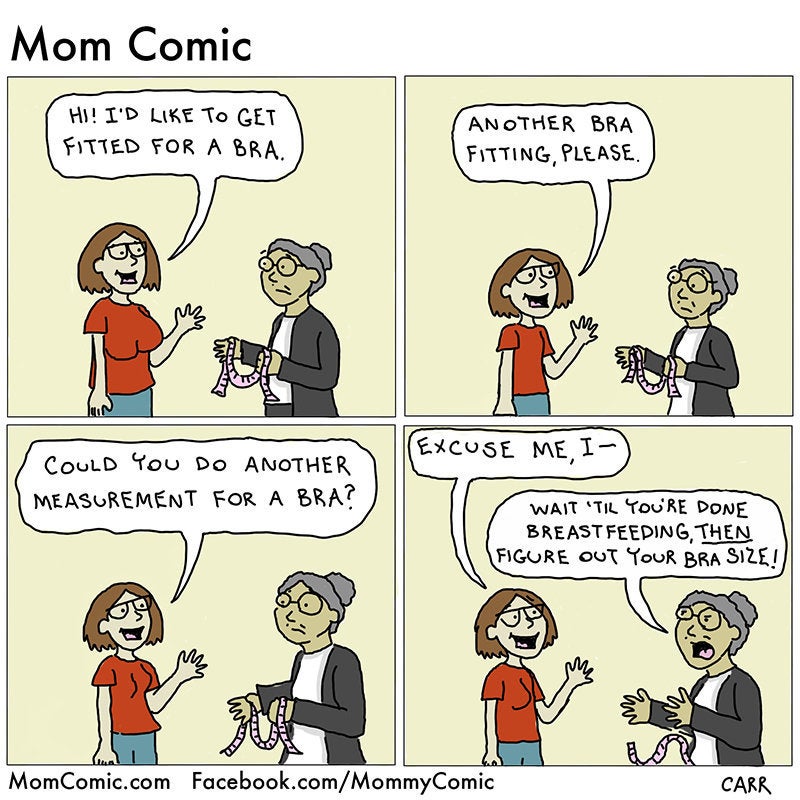 Comics That Capture The Highs And Lows Of Breastfeeding
Popular in the Community