Florida mom Courtney Williams Baker gathered her thoughts for more than a year, taking time to prepare what she would say to the doctor who recommended she terminate her pregnancy due to a Down syndrome diagnosis. The doctor told Baker that a child with Down syndrome would decrease her family's quality of life.
"This took so long to write because I understand how important it is," Baker wrote in a Facebook post back in April. "I wanted it to be perfect. Just like Emmy."
Two weeks ago, Baker and her daughter, Emersyn, who will turn two in February, slipped that heartfelt letter in the mailbox.
"Every action, from opening and closing the mailbox to raising the red flag, was closure for me," Baker told ABC News. "I have no idea how the doctor might have reacted to my letter, but I do have faith that God can work any miracle and he can change any heart."
"I came to you at the most difficult time in my life," Baker wrote to the doctor. "I was terrified, anxious, and in complete despair. I didn't know the truth yet about my baby, and that's what I desperately needed from you. But instead of support and encouragement, you suggested we abort our child."
"The most difficult time in my life was made nearly unbearable because you never told me the truth," the letter continues. "My child was perfect."
Baker goes on to tell the doctor that she's not angry or bitter, only "sad that the tiny beating hearts you see every day don't fill you with a perpetual awe."
"So my prayer is that no other mommy will ever have to go through what I did," the mother of three writes. "And my prayer is when you see that next baby with Down syndrome lovingly tucked in her mother's womb, you will look at that mommy and see me, then tell her the truth ... 'Your child is absolutely perfect.'"
Baker describes Emersyn, who joined big sisters, Rhyan,15, and Evynn,11, as having "given us a purpose and a joy that is impossible to express. She's given us bigger smiles, more laughter and sweeter kisses than we've ever known. She's opened our eyes to true beauty and pure love."
Just a few days after putting the letter in the mail, Baker wrote another piece (see below), this one to "the mommy who's just heard the Down syndrome diagnosis."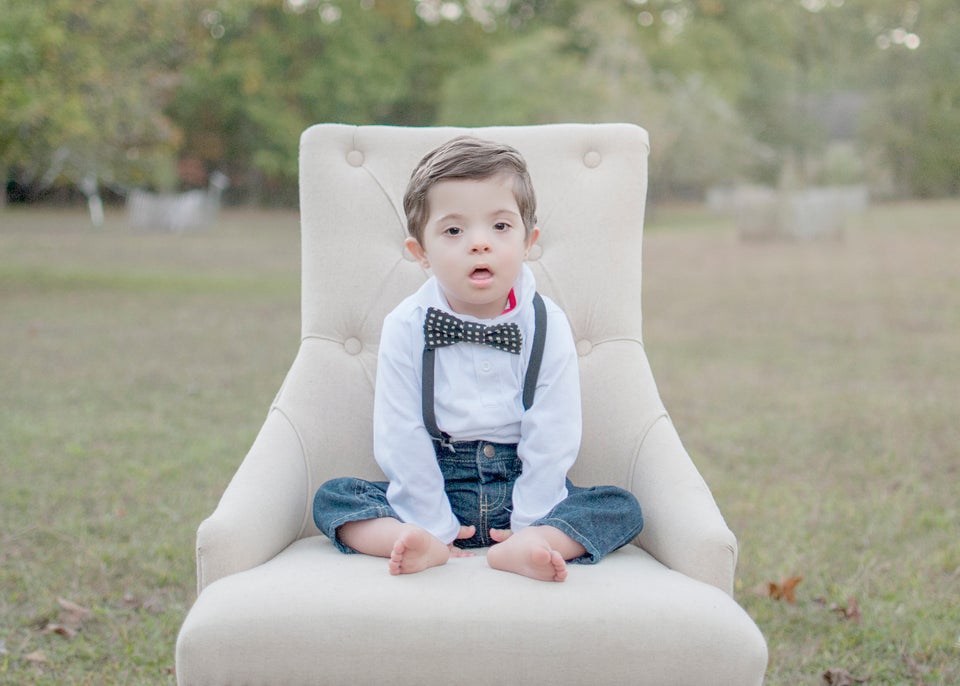 Photographer Takes Beautiful Portraits Of Kids With Down Syndrome