The end of the school year can be a chaotic time between the teacher gifts, report cards, special events and summer planning. And then there are those half days...
This mom is not having it.
"What's the point of the end-of-the-year half day?" she asks in the video. "That just means I "half" to get up at 6:30, drag these kids out of bed, send them to school for three hours to get hyped up on sugar, high fructose corn syrup, Pixie Stix and doughnuts and cupcakes, and then I 'half' to go get them before the sugar high has even worn off."
Lewis' video has reached over 3.6 million views. Educators and fellow parents flooded the comments section to share their same woes.
Before You Go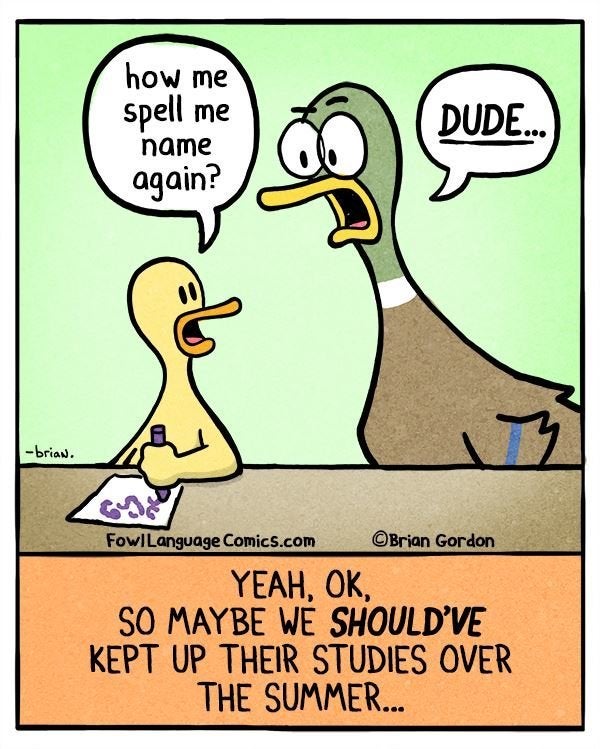 Comics That Sum Up Back-To-School