Arizona mom Danielle Haines has prompted an honest discussion about motherhood when her raw postpartum photo went viral on Facebook. Now she's offering moms a space to share their own postpartum experiences, without fear of judgment or shame.
In the caption for the emotional photo, Haines writes, "I was so raw and so open, I was a fucking mess. I loved my baby, I missed his daddy (he went back to work that day), I was mad at my mom, my heart hurt for my brother because my mom left us and now I had a little boy that looked like him, my nipples were cracked and bleeding, my milk was almost in, my baby was getting really hungry, I was feeling sad that people kill babies, like on purpose, I had not slept since I went into labor, I didn't know how to put my boobs away, my vagina was sore from sitting on it while nursing constantly, I was kinda loosing my mind."
Haines goes on to recognize, in the Facebook post, the wonderful support she received from female friends and relatives in those early days. She also invites other moms to share their immediate postpartum experiences.
"I had a magical Postpartum," she concludes. "It wasn't easy but I was so supported and fed and reminded that the mothers before me had been through this part of motherhood, and that I'd get through it just fine too."
Haines' Facebook post has been shared almost 20,000 times. The comment section is flooded with emotional responses from other moms who had similar postpartum experiences.
"My postpartum was difficult at first," wrote Monica Kurtz in one response. "I felt like I had failed since my birth was nothing as planned. I felt like everyone came to see my baby one time and then... I was completely alone."
"Thank you for sharing such a beautiful and real moment heart emoticon. Especially beautiful bc it's so very real," commented Sarah Currier.
Mom Lisa Compton wrote, "Powerful picture. Brings me back to my first ever postpartum. Intense and without words back then. It's incredible to hear your words for describing your first experience and it makes me so deeply grateful for the powerful work being shared in the creative force of motherhood."
In a follow-up post, Haines said she initially wrote her postpartum reflection while waiting to get a tire repaired at an auto shop and shared it with a private birthing class group. She added that she's glad she decided to post it on her personal page and encouraged other moms to reach out to the pregnant women in their lives and offer support (and food).
"In the beautiful and intense times of our postpartum space, we are not alone," states the description for the page.
Such an important message.
CORRECTION: An earlier version of this story misidentified Haines' friend Katie DiBenedetto as a "fellow mom."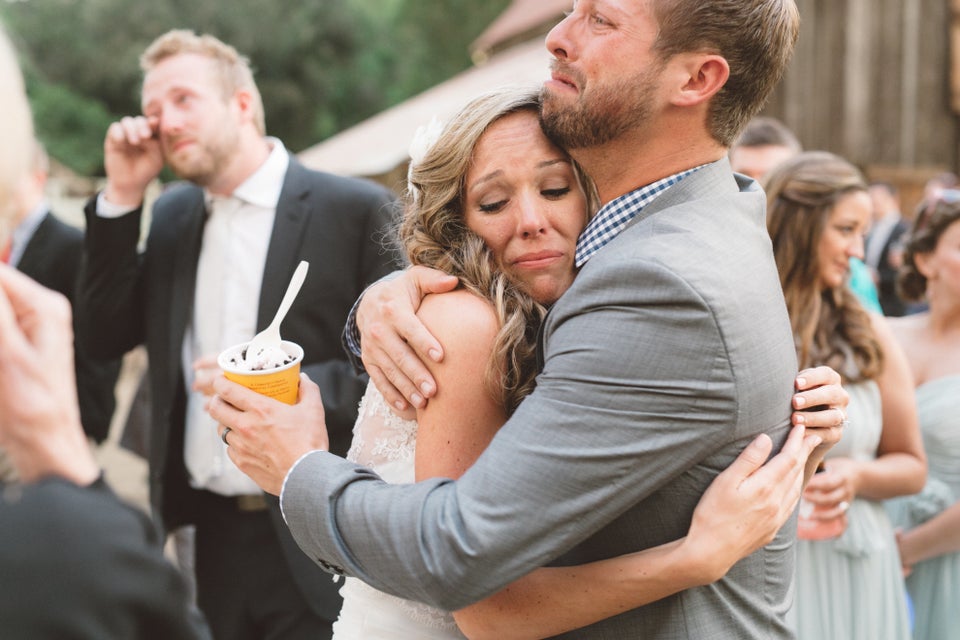 Most Emotional Wedding Pics