After a stranger called her a bad parent for letting her son wear a tutu, a Massachusetts mom responded to the upsetting words with a powerful message.
Last week, Jen Anderson Shattuck posted a photo of her 3-year-old son Roo wearing a tutu on Facebook. In the caption, she told the story of a distressing encounter that had occurred the day before.
"My three-and-a-half-year-old son likes to play trucks," she wrote. "He likes to do jigsaw puzzles. He likes to eat plums. And he likes to wear sparkly tutus."
"If asked, he will say the tutus make him feel beautiful and brave," Shattuck added. "If asked, he will say there are no rules about what boys can wear or what girls can wear."
Roo wears tutus to the grocery store, at church, on the train and at the playground, and though some people have asked well-meaning questions about his attire, the fallout has always been fine, the mom explained.
However on the previous day, Shattuck and her tutu-clad son were accosted by a stranger who asked why Roo was wearing a skirt. According to the mom, the strange man said, "I'm just curious. Why do you keep doing this to your son?"
"He wasn't curious. He didn't want answers," Shattuck wrote. "He wanted to make sure we both knew that what my son was doing ― what I was ALLOWING him to do ― was wrong."
The mom said the man spoke directly to Roo and told him, "She shouldn't keep doing this to you. You're a boy. She's a bad mommy. It's child abuse."
"He took pictures of us, although I asked him not to; he threatened me," Shattuck added. "'Now everyone will know,' he said. 'You'll see.'"
After the troubling interaction, Roo became afraid that the man would come back and shout more mean things about his tutu. Though Shattuck said she can't say for sure if they'll meet the man again, she won't let him threaten her family's well-being.
In her impassioned Facebook post, she wrote:
I will not be intimidated. I will not be made to feel vulnerable or afraid. I will not let angry strangers tell my son what he can or cannot wear.

The world may not love my son for who he is, but I do. I was put on this earth to make sure he knows it.

I will shout my love from street corners.

I will defend, shouting, his right to walk down the street in peace, wearing whatever items of clothing he wants to wear.

I will show him, in whatever way I can, that I value the person he is, trust in his vision for himself, and support his choices ― no matter what anybody else says, no matter who tries to stop him or how often.
Shattuck's powerful post has reached over 40,000 likes and shares, and the comments section is filled with supportive messages for Roo, Shattuck and her wife Audra.
The viral post even spawned a social media movement, #TutusForRoo. Using that hashtag, parents and child-free grown-ups alike shared photos of their kids and themselves wearing tutus in support of Roo.
Shattuck told The Huffington Post that she's been overwhelmed by all the support. "The #TutusForRoo hashtag was started by a friend, and we've been thrilled with the response," she said. "I've gotten THOUSANDS (literally thousands) of messages of love and encouragement from around the world, and I really couldn't be happier to know how many people support us!"
In a follow-up post on Sunday, Shattuck thanked the many friends and kind strangers who shared her post and sent her positive messages.
"If you disagree with my family's choices, know that my goal is not to change your mind or the way you choose to parent. My only goal is to support my son," Shattuck wrote.
"Roo may not always want to dress this way, but we hope that he'll remember that, when he did, he was loved," she continue. "We hope he'll know that no matter what other people thought or said in response, there was always peace and safety in our home."
Speaking on the important role of parents, she added, "We are called to be brave and open-hearted so that our children might learn to be brave and open-hearted too. We are called to show them how to love without condition. I am doing what I am called to do."
Shattuck echoed this sentiment in an interview with HuffPost, during which she issued the following message to her fellow parents: "Your children need you. Whoever they are, whatever they wish to become, they need your love, your curiosity and your acceptance."
Here's to embracing unconditional love and setting a powerful example.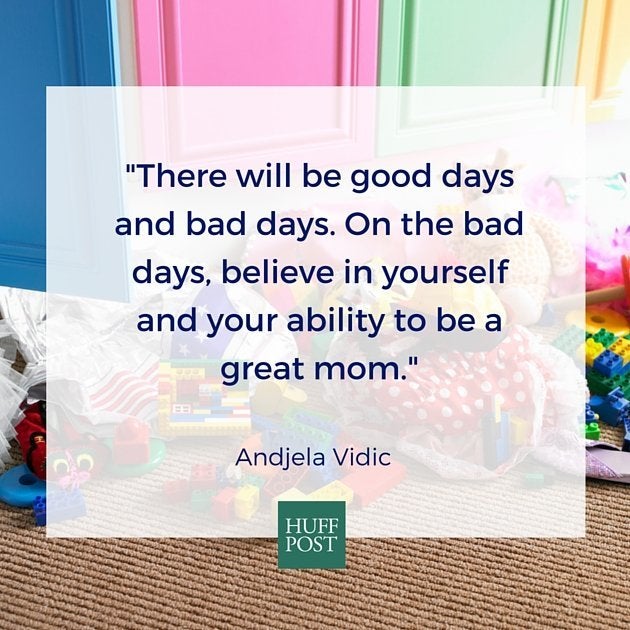 Moms Share Their Best Parenting Advice