A mother's heartbreaking and honest speech about what it was like to learn her daughter had Down syndrome is captivating the internet.
In 2015, comedian Bethany Van Delft teamed up with The Moth, a nonprofit organization dedicated to storytelling, to share her experience of being a mother of a child with Down syndrome. In her nearly 15-minute story, Van Delft discussed her "perfect pregnancy," her weekly ultrasounds and the expectation of that "rush of love that new mothers talk about." She then unflinchingly told the audience that she was "terrified" the moment she learned her daughter, born in November 2011, had Down syndrome.
"That first few weeks is just a blur of tears and forms and doctors' appointments and lists I made of all the things that were never going to happen now and all the things that she would never do," she said.
Van Delft remained heartbreakingly truthful as she told the audience that for months she never saw her daughter as actually being her baby.
"I slept on the couch with her for months with her skin on my skin so she could feel loved, but every time I looked at her all I thought was, 'Where is my baby? Whose baby is this? When do I get to see my baby?'" she said.
Van Delft believed she wasn't "cut out to be this kind of mother" until she went on vacation with her partner and her daughter at the invitation of a friend. The other people she met there helped her see how charming, funny and smart her daughter was.
The touching story has made the rounds again online since The Scene, a site focused on videos for women, shared footage of it on Facebook. The video has been viewed more than 1 million times since Friday.
After her vacation, Van Delft realized her journey of new motherhood wasn't all that different from many other moms' experiences.
"Once I stopped fearing being this kind of mom I realized that all moms cry a lot, all moms doubt their ability to raise this child, all moms worry about the future," she said.
When she returned from her time away, she also let go of the negative feelings she couldn't help but harbor for expecting mothers, happy families and friends who stopped keeping in touch.
"I didn't see anymore the faces of the people who weren't there," she said. "I saw the faces of the people who were there and who wanted to be there."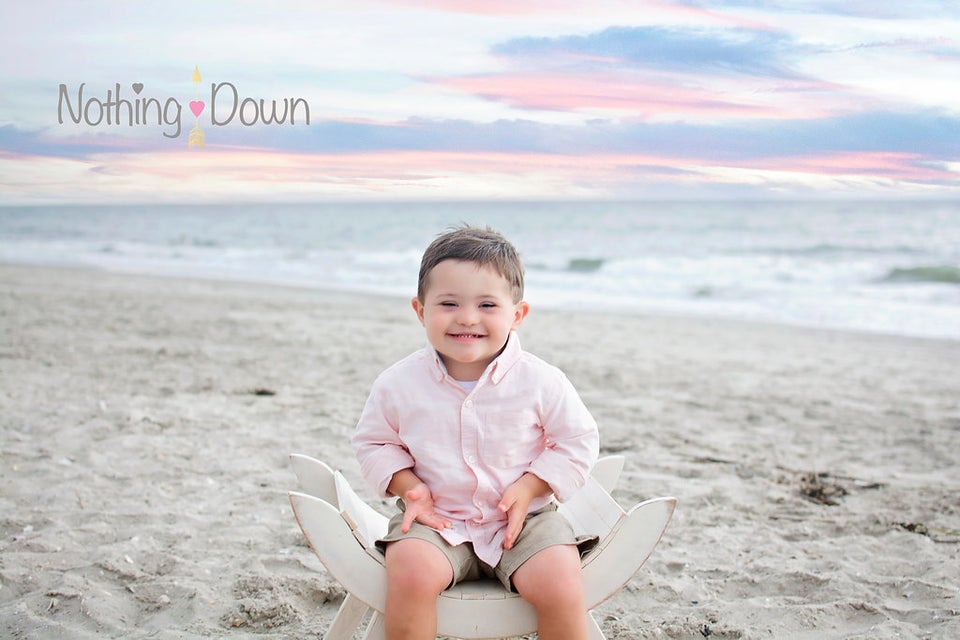 Photographer Celebrates Kids With Down Syndrome With Stunning Photos