If you're looking to stay warm in a galaxy far, far away, this mom has you covered.
Michelle Moore from Ontario, Canada, took her passion for crocheting and her family's love for "Star Wars" and came up with a snuggly X-Wing Starfighter blanket. Moore, who shares her crochet creations at MJ's Off the Hook Designs, said the idea came to her while watching her son play with his remote control version of the spacecraft.
"The design of the Starfighter would be a perfect blanket," she said. "You are essentially in the cockpit of your space fighter."
The mom of four has been crocheting for three years and said her kids think her X-Wing Starfighter blanket design is her best yet.
"My husband can't believe I can make stuff this cool with yarn," she said.
So what's next for the crochet designer? Thanks to requests for a Chewbacca blanket, Moore's next design may be perfect for a Wookiee.
Before You Go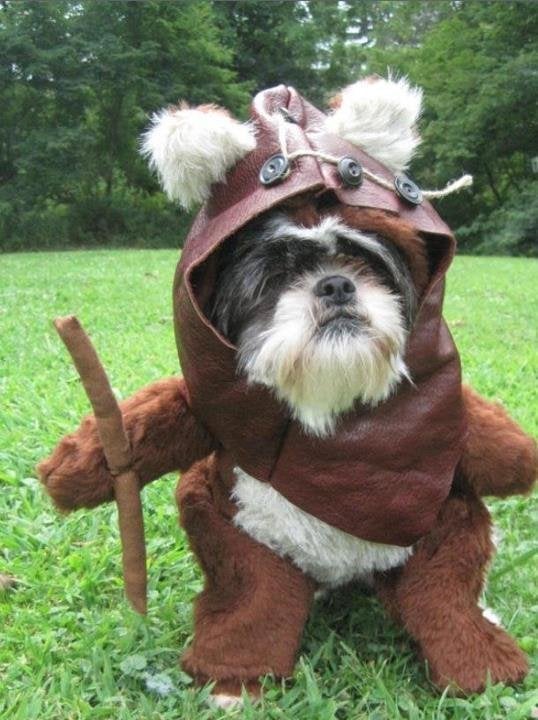 15 Adorable Animals Dressed Up In Star Wars Costumes