Brenda Li has been drawing comics about her parenting experiences ever since she became a mom in 2015.
"I first started drawing comics about my married life," she told HuffPost. But when Li became pregnant, she quickly shifted the theme to motherhood. "I started drawing about my pregnancy experience and my chaotic life as a new mom."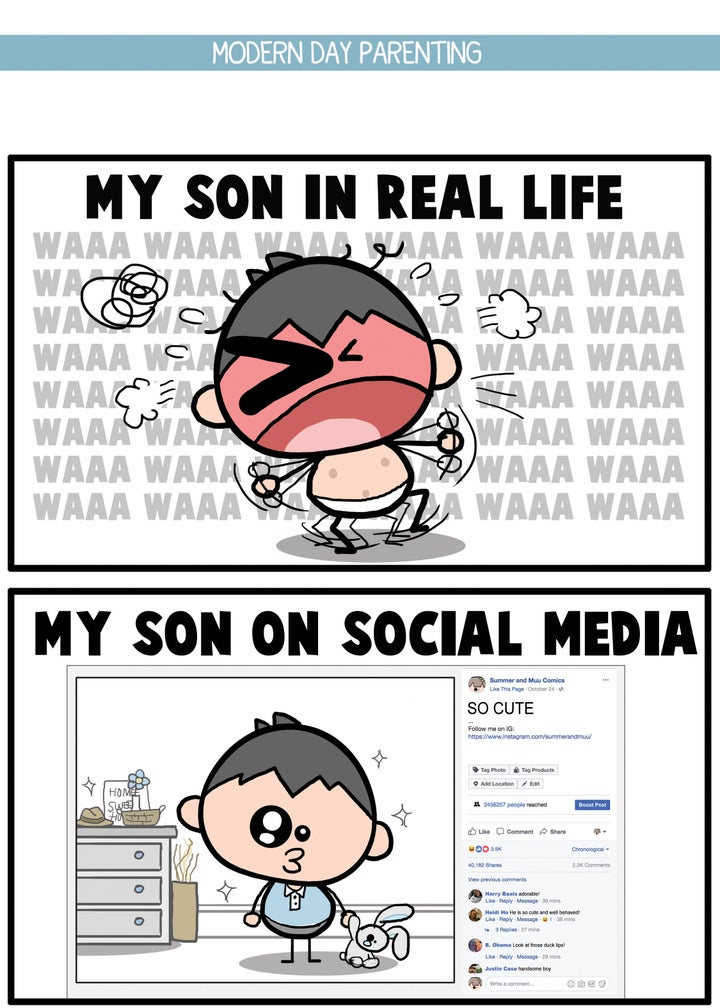 As the mother of a "3-year-old troublemaker" who often outsmarts Li and her husband, the artist has no shortage of fodder for her comic series, "Summer and Muu," which has a devoted following on Facebook and Instagram.
"He is a determined little man. He is determined to drive us insane," said the mom.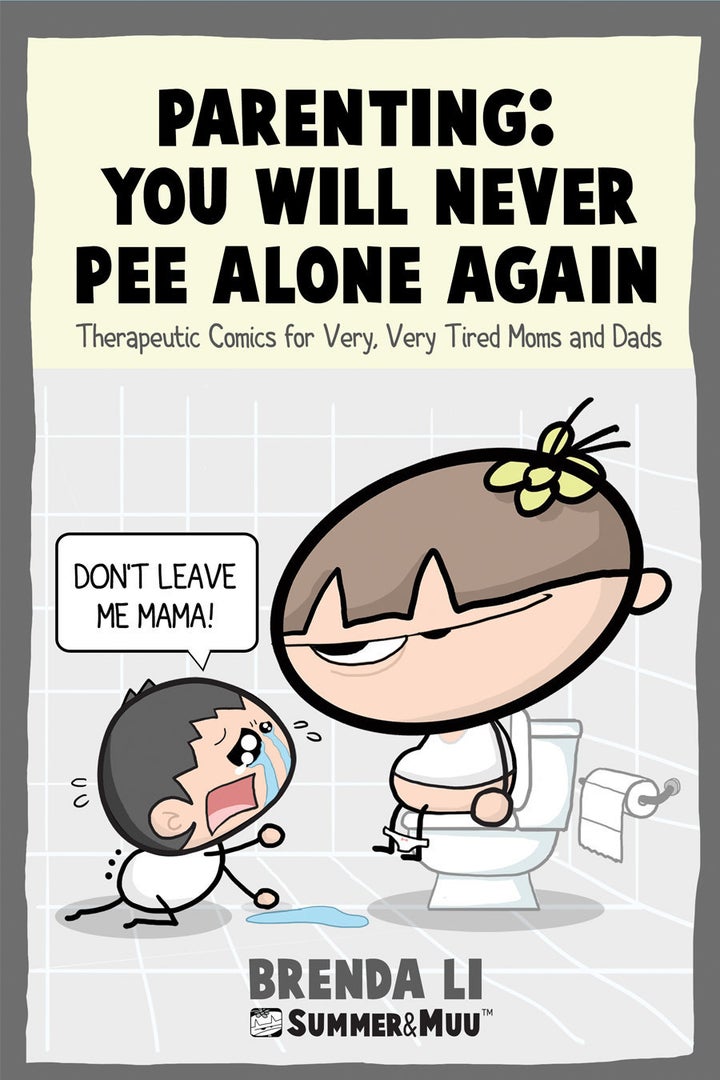 "Everyone is so digital nowadays that it's a very nice feeling to simply disengage, sit down and read a book," she said. "There is a very organic and relaxing feeling about flipping through pages. So I decided to turn my comics into a book so readers ― namely exhausted and stressed-out moms and dads ― don't necessarily need to be online to be entertained."
Li said she's already received positive feedback for Parenting: You Will Never Pee Alone Again.
"I was told that my book has become a part of their parent-children bonding moment as they read my book together during bedtime! Apparently kids just love it when I draw about poop," she joked.
Ultimately, the artist hopes that her comics make parents realize they aren't alone on the parenting journey.
"The daily struggle is real and it is happening amongst EVERYONE ― even the glamorous Instagram moms. What you see on social media is probably fake. My comics are honest depiction of real-life parenting," she said. "I want parents to be able to laugh out loud after a long, stressful day knowing that they are not the only one with a screaming kid with pants down."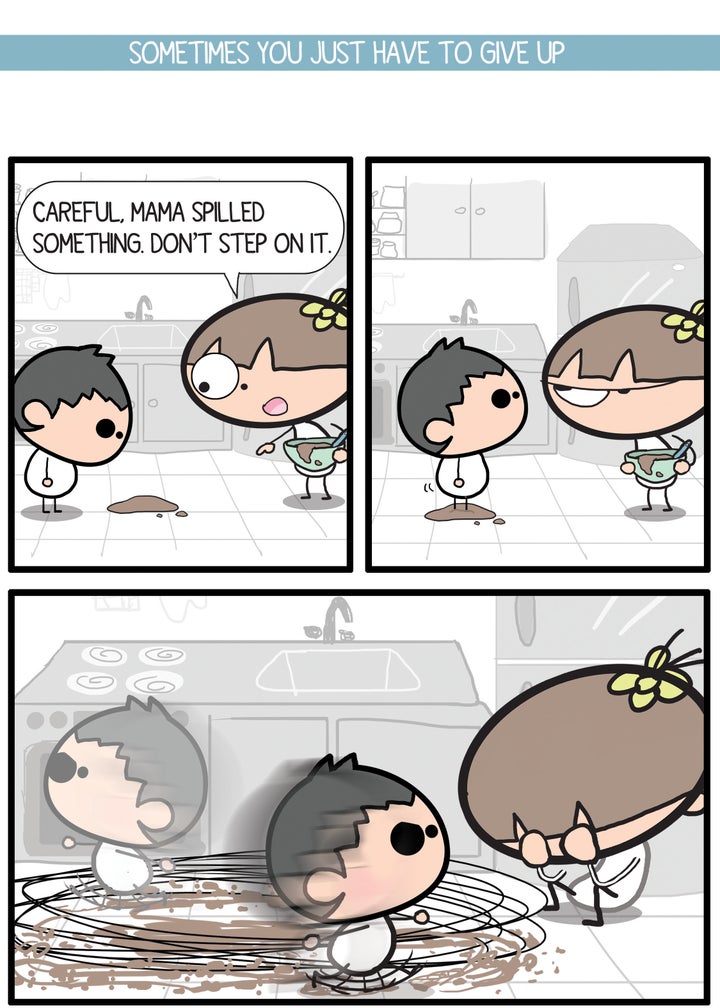 Beyond the humorous side of things, Li also hopes the reminder that everyone goes through these struggles will encourage parents to seek help when they need it and likewise inspire others to reach out to the parents in their lives.
"We always tell new moms out there to reach out if they ever feel sad, dark and need a chat. But oftentimes, it is the rest of us who need to initiate and reach out. Simply take 10 seconds of our day and message a fellow new mom: 'Hey, how are you doing, everything okay?' We might save a few lives."
Scroll on to see more "Summer and Muu."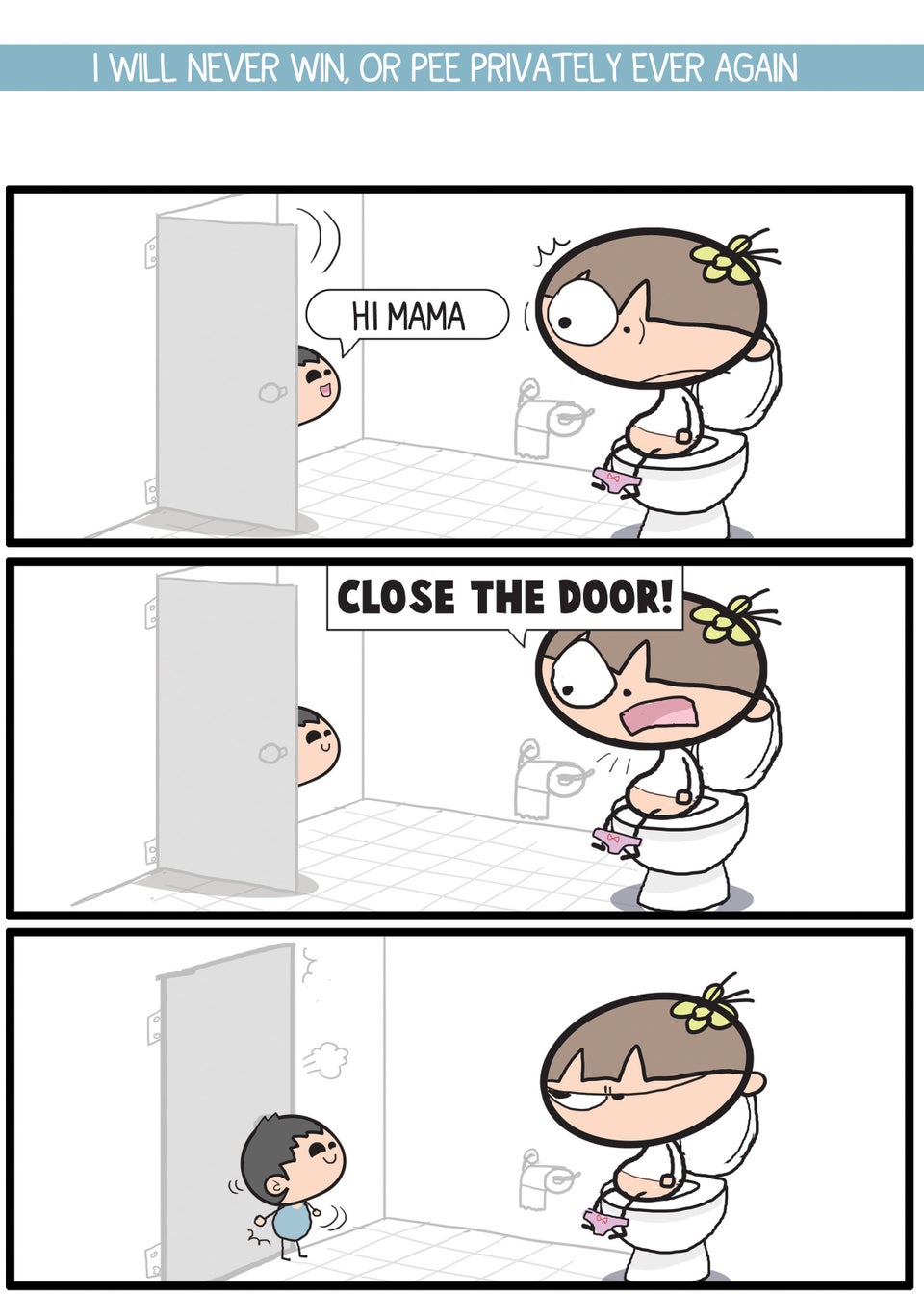 Brenda Li/Summer and Muu Comics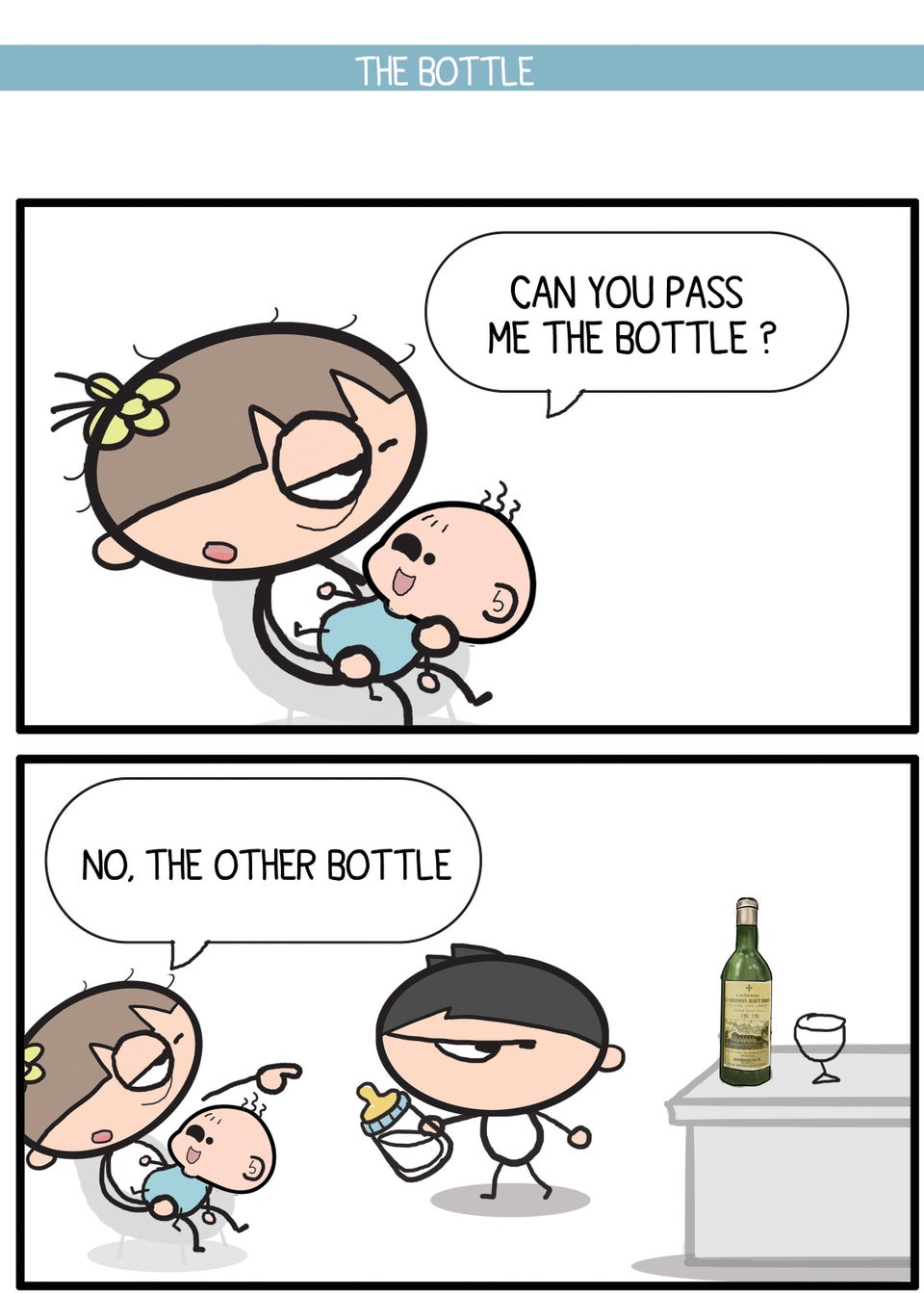 Brenda Li/Summer and Muu Comics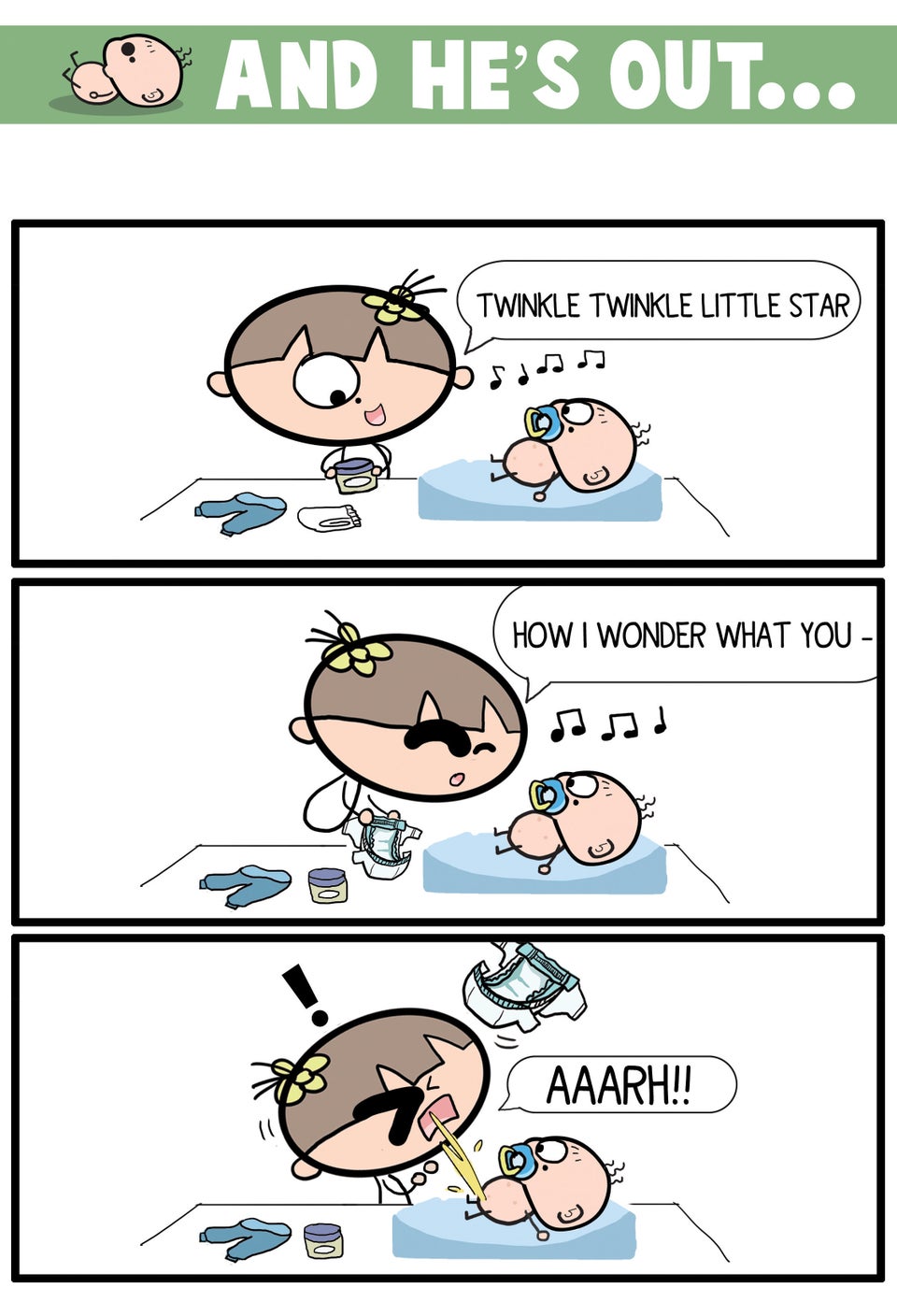 Brenda Li/Summer and Muu Comics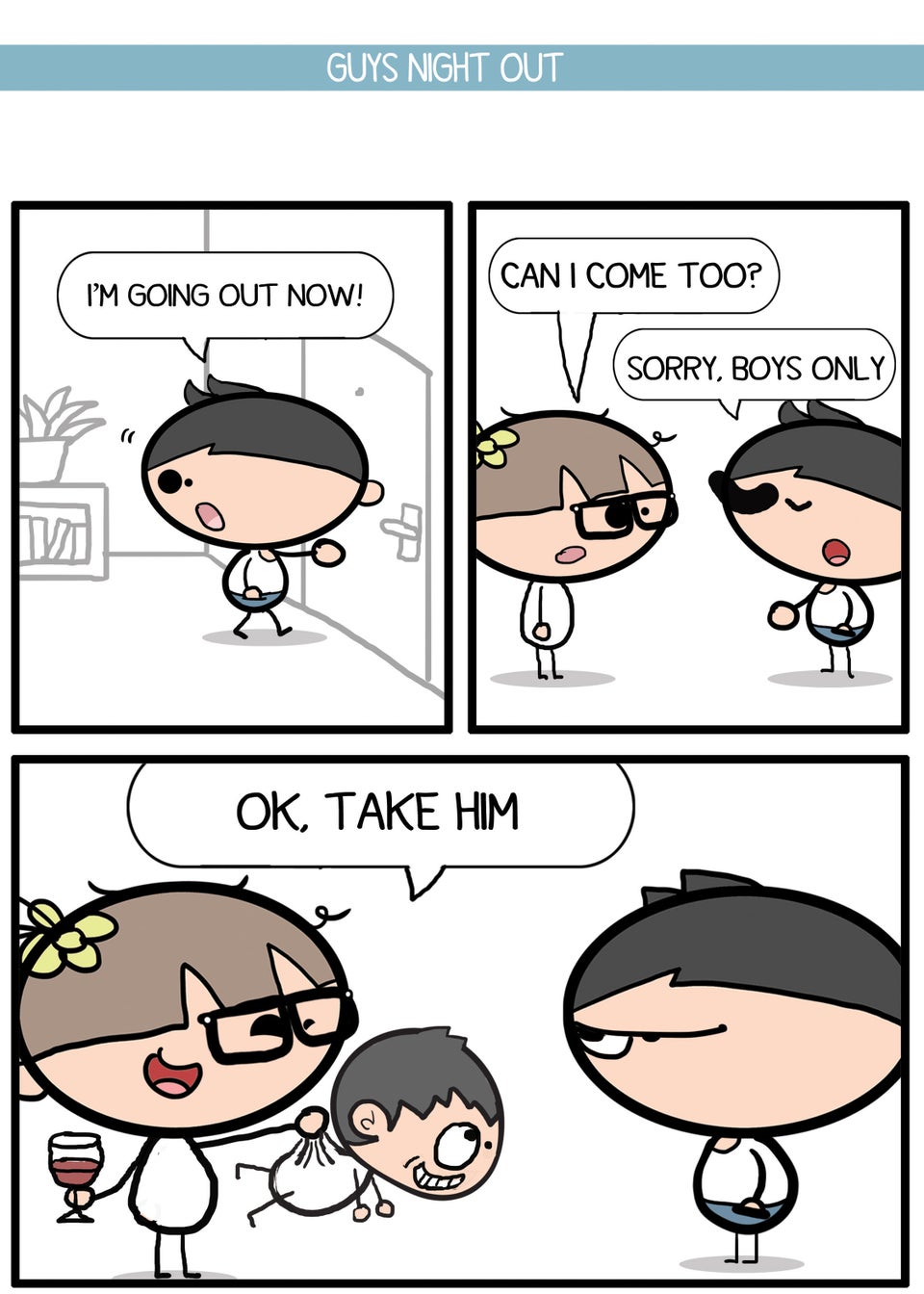 Brenda Li/Summer and Muu Comics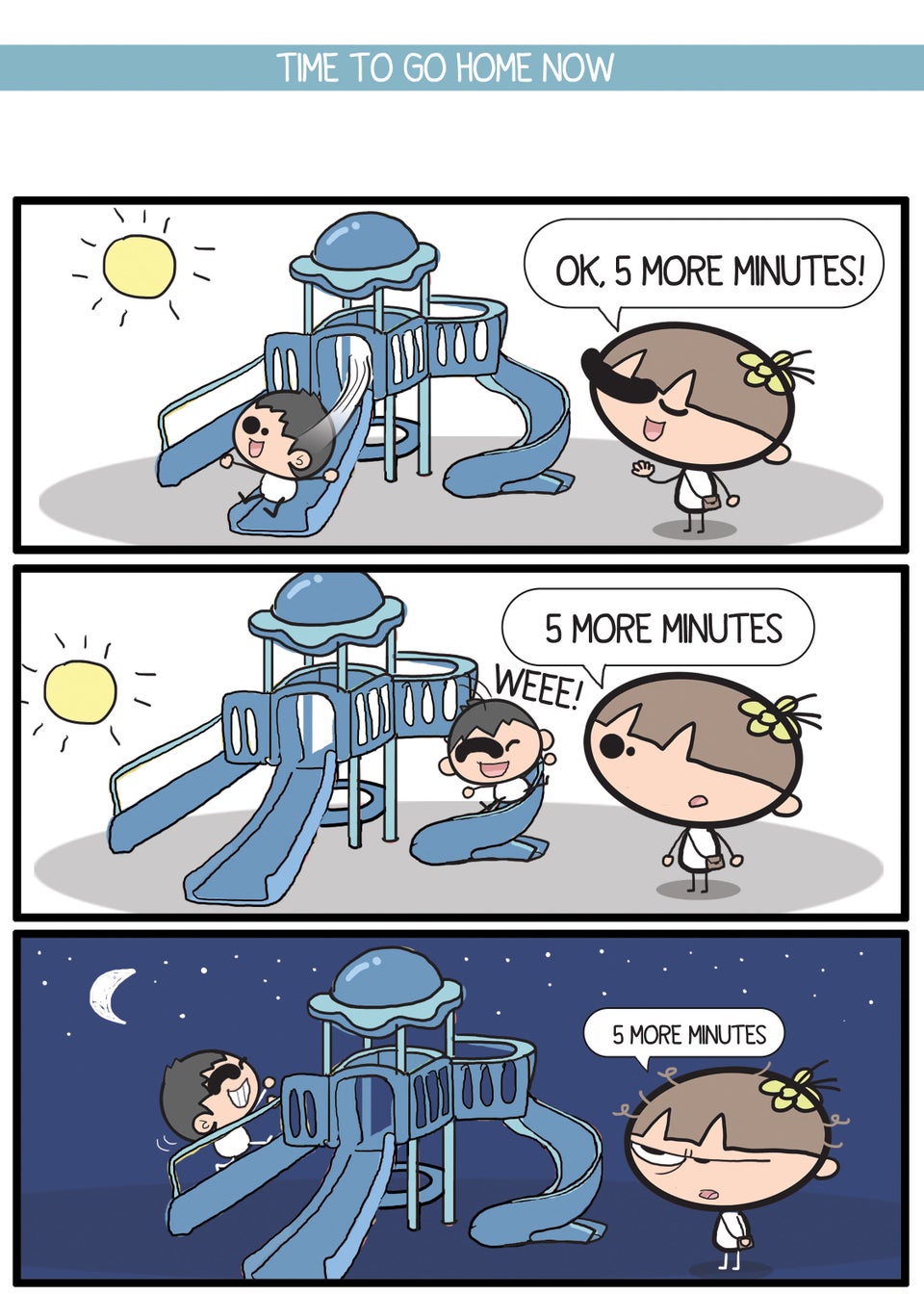 Brenda Li/Summer and Muu Comics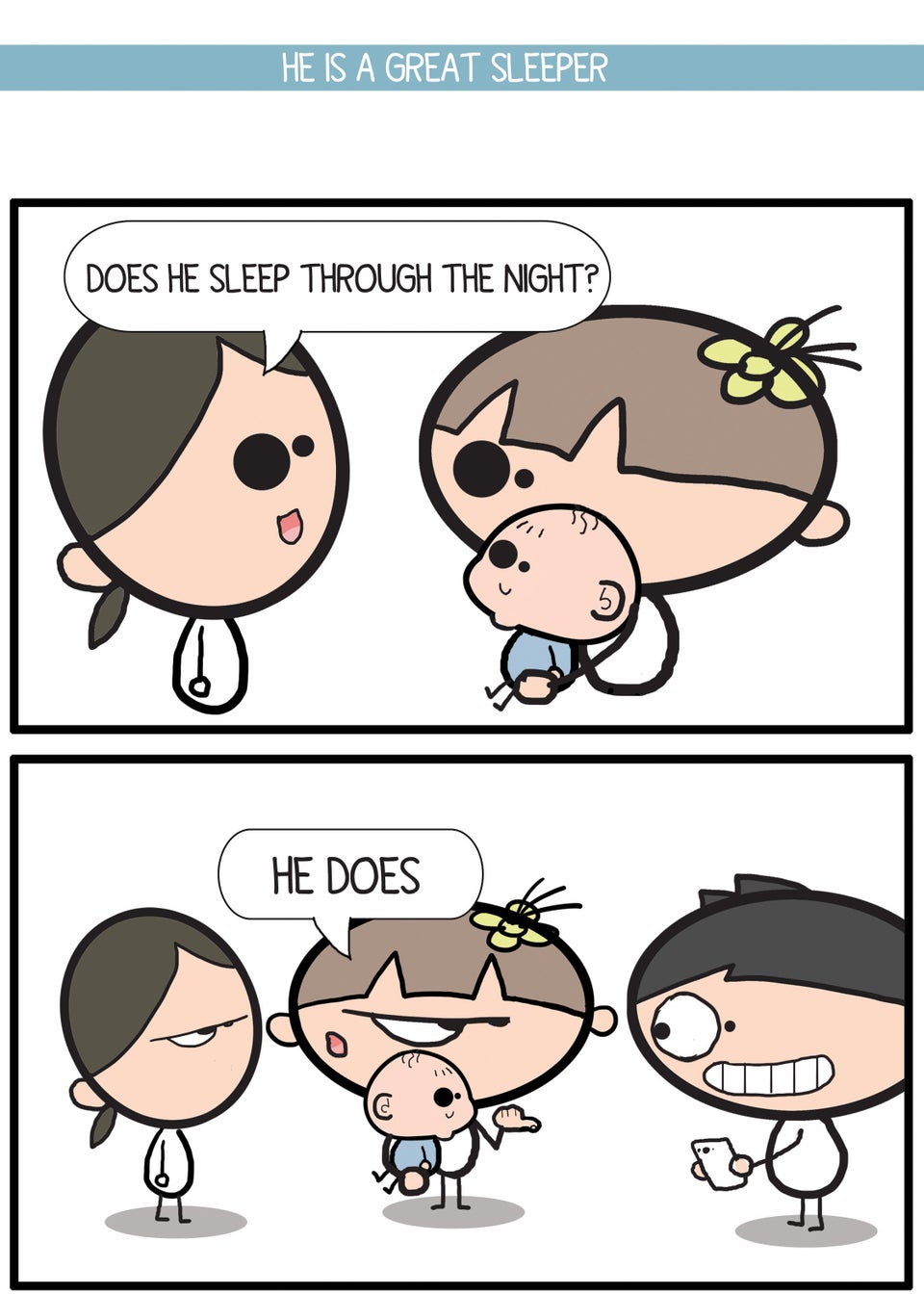 Brenda Li/Summer and Muu Comics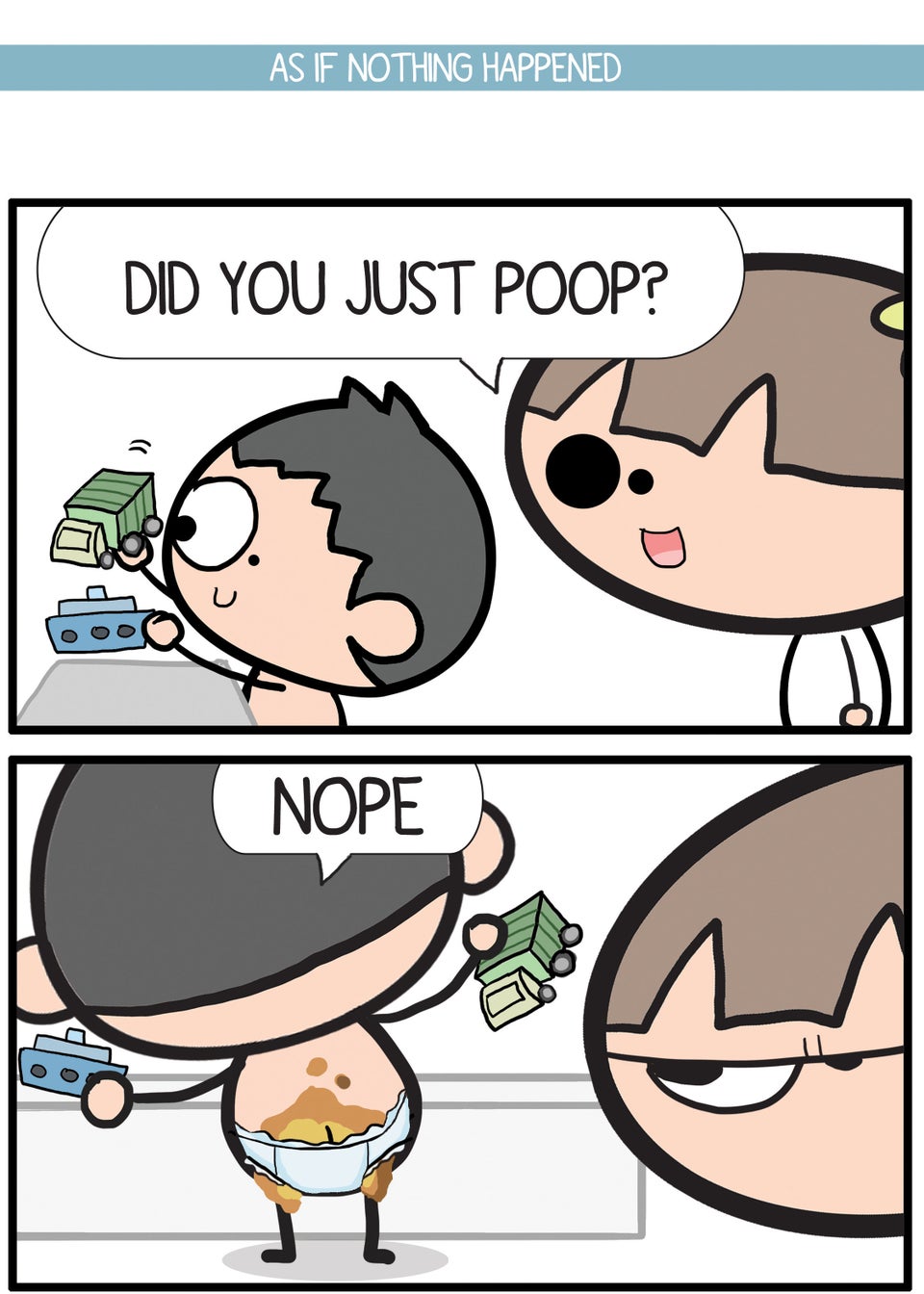 Brenda Li/Summer and Muu Comics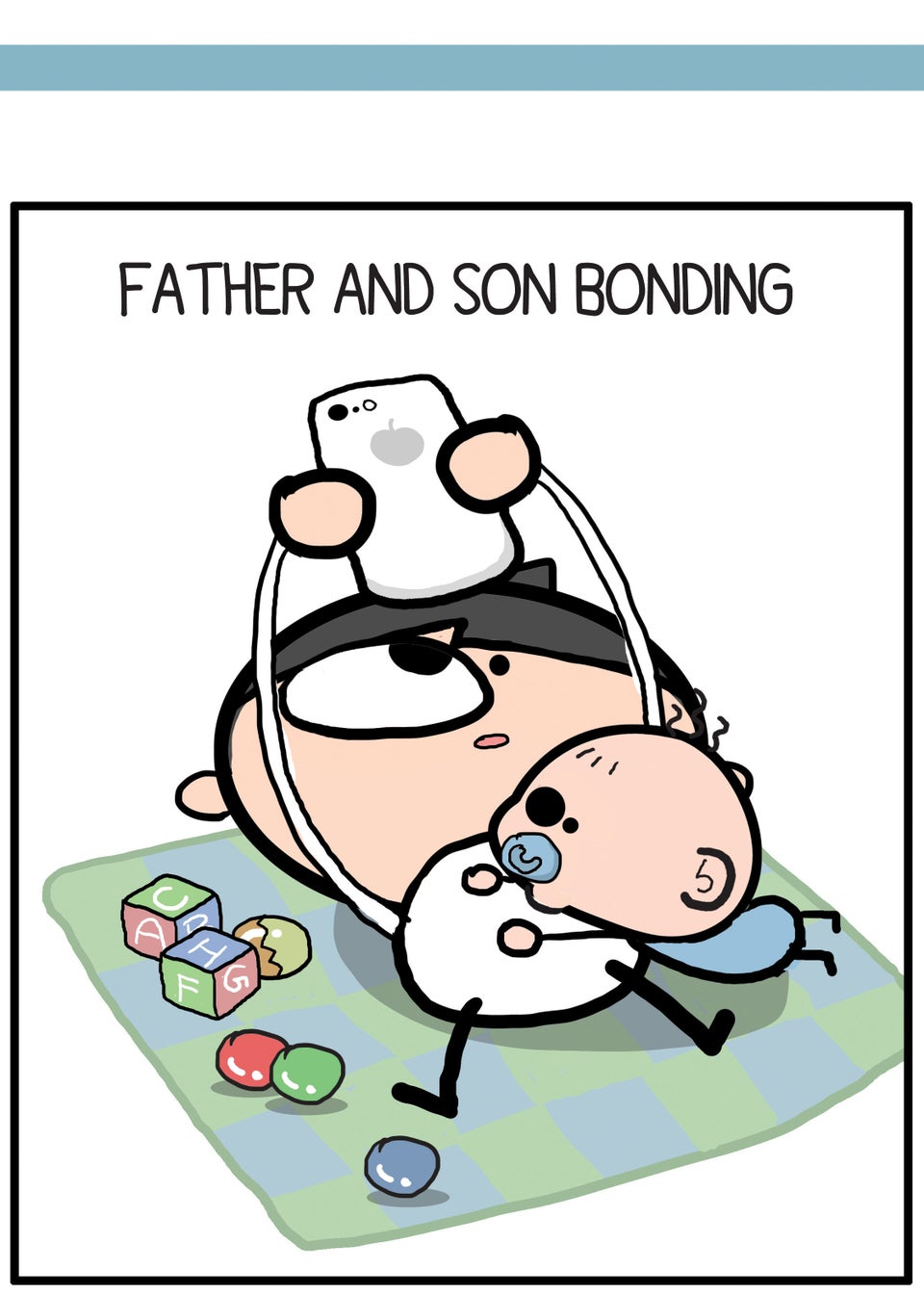 Brenda Li/Summer and Muu Comics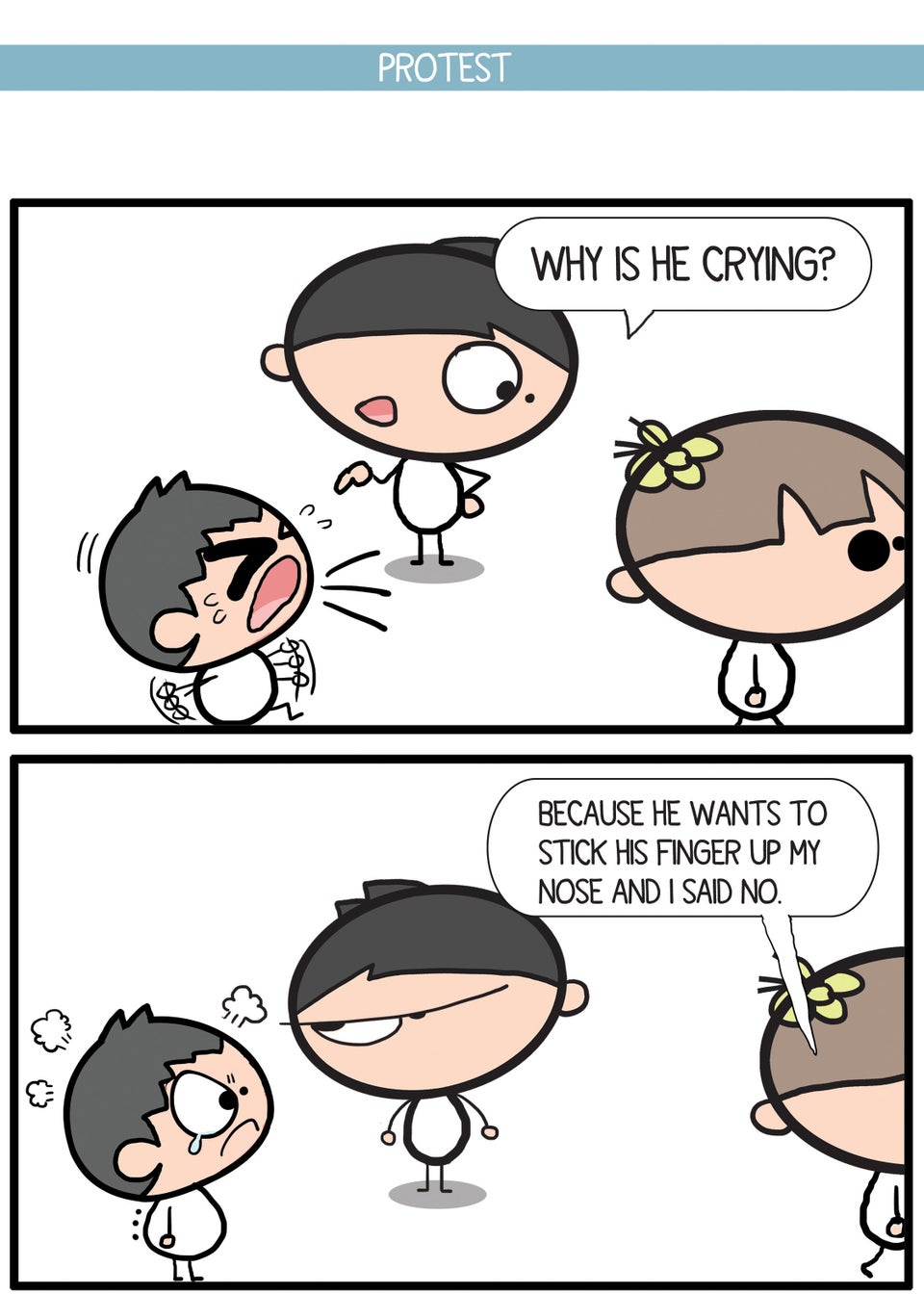 Brenda Li/Summer and Muu Comics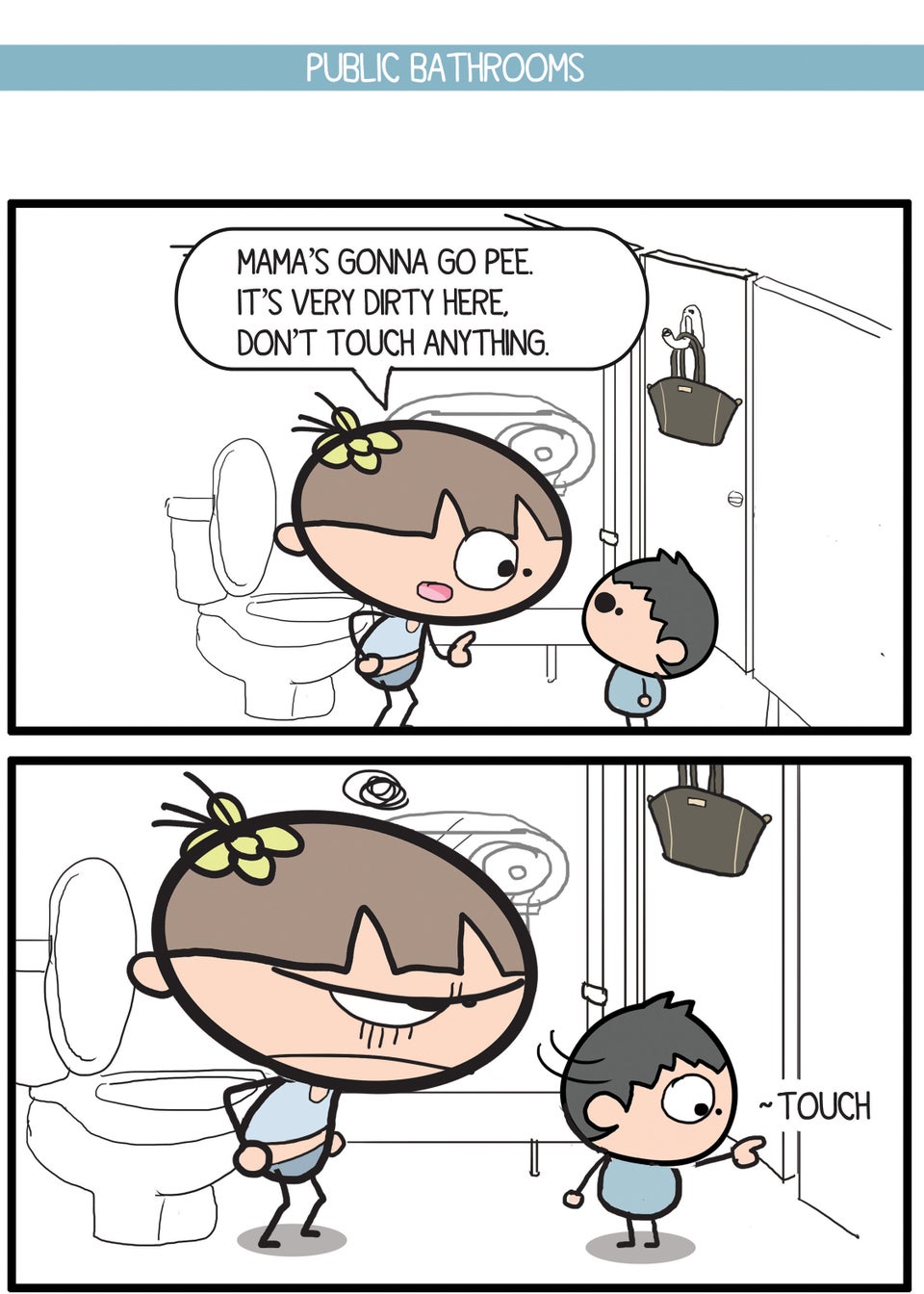 Brenda Li/Summer and Muu Comics
Brenda Li/Summer and Muu Comics