A mom's emotional letter to American Girl underscores the importance of representation in toys.
In the post, Bailey explained that her daughter Mia was diagnosed with alopecia when she was 4 years old, so she was "thrilled" to receive a bald American Girl doll for Christmas last year.
However, the mom added, "She did ask at one point why they were not on display at the store. I did not have a good answer to give her."
On Monday, Bailey took Mia and her best friend to the American Girl store in Natick to celebrate her eighth birthday. "On the second floor we hopped off the escalator, and there in front of us was a display with doll a without hair!" the mom said. "My daughter was ecstatic! Then we saw them in two more spots in the store!"
"These dolls were not hidden in the back and had to be asked for," she added. "They were there for all to see, especially for my daughter who wondered why they were not out before."
Bailey's post features a photo of Mia clutching a bald doll in the store. In the comments section, she shared two photos of the store displays.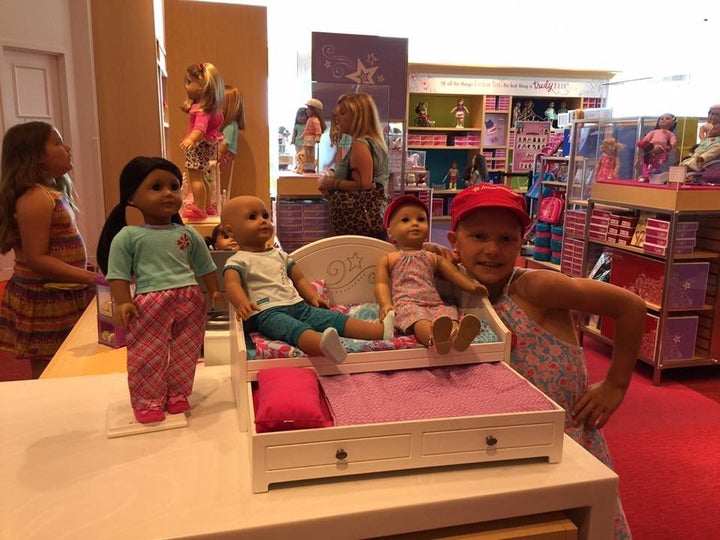 "This may feel to your company to be 'no big deal,' but to little girls who may feel 'alone' and so desperately want to see dolls that reflect their beauty -- it means more than you know," the mom concluded her post. "I cried many happy tears yesterday. Thank you so much for including ALL children."
Bailey told The Huffington Post that she thanked the store manager for the display, but wanted to express her gratitude more publicly with the Facebook post. "I also hoped another parent who has alopecia would see this and it could help his/her daughter," she said.
The mom wants visuals like the store displays to prompt conversations about differences and give parents the opportunity to educate their children about alopecia. "Children can learn that there are girls (and boys) without hair in the world who aren't sick. It's OK to not have hair," she said, adding that she wants people to be less shocked when they see her daughter in public without a hat or wig.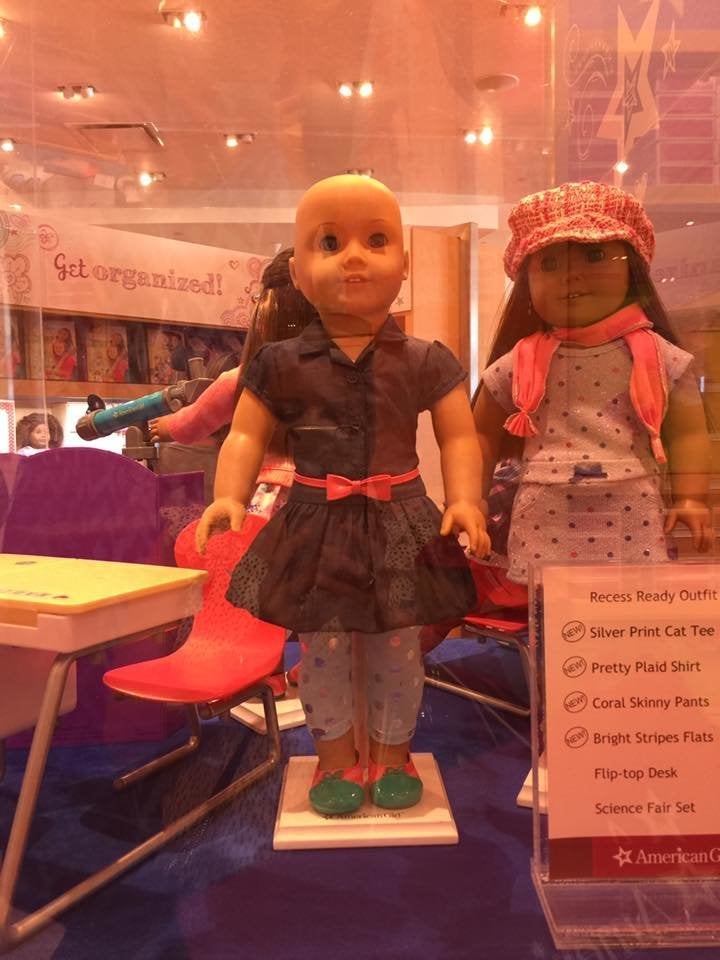 "We are different. Toys should be different too," the mom told HuffPost. "We have brunettes, blondes, red heads. Green eyes, blue eyes and brown. We can have dolls without hair, too."
This understanding would mean the world to 8-year-old Mia, who according to her mom, is "a spunky girl who finds joy in everything!"
"She's athletic and headstrong," Bailey added. "She's very outgoing and rolls with the punches. She tries to see the positives in things. No hair means she's cooler in the summer. She can get ready really fast and can change her style!"
Sounds like a special kid!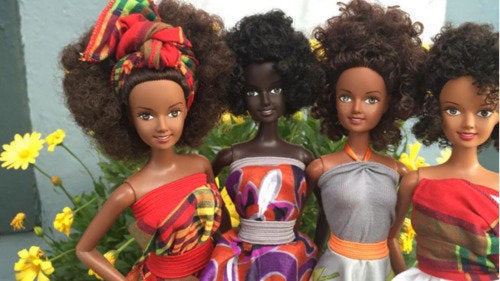 11 Dolls Besides Barbie That Celebrate Diversity