After posting a "perfect" selfie, a U.K.-based mom and blogger followed up with a powerful message about body image.
On May 16, Tova Leigh posted a photo of herself on Instagram, along with a caption about corsets and unrealistic body image standards.
After receiving tons of "likes" and compliments from friends, Leigh made the selfie her profile picture on Facebook.
But she later felt guilt about her choice of photo and the filters and edits she used to create it. On May 28, the mom shared a follow-up post to reveal the reality behind the "perfect" selfie.
"Today I am sharing the 'behind the scenes' of that image," Leigh wrote. "How I actually looked when it was taken, without 20 attempts to get it right, without cropping out the bits I don't like and without adding the 'make me look pretty' filter."
The mom explained that over the weekend, she read an article about the way social media can make people feel depressed and insecure because they perceive the perfect-looking images to be real.
"Well let me tell you something: THIS IS REAL," she wrote. "In all my mum-tum, cellulitis, granny pants and absolutely zero thigh gap glory! Not the perfect sexy body by some dictated standard, but imperfectly fabulous because it is real and it is mine."
Leigh concluded with some advice for people to keep in mind the next time they see a "perfect" photo on Instagram or Facebook and start to feel self-conscious: "Social media is full of shit. You are beautiful just the way you are. And there is nothing sexier than being real."
The post received over 37,000 likes. Leigh has three daughters ― a 6-year-old and 4-year-old twins. She told HuffPost they inspired her to share this message.
"They're obviously still not on social media, and I sometimes worry about when they will be," she explained. "As somebody who uses social media quite a bit for my work, I am well aware of how misleading it can be, and at the age of 41 I take things with a pinch of salt as I know that what I see is not always reality. "
Reading about the negative effects of social media "perfection" ― particularly on teenagers ― prompted Leigh to share the truth of her own "perfect" selfie.
"In reality, I was standing in my underwear in my bathroom facing a window, so I had really good light," she recalled. "I had a mirror in front of me and I must've tried at least 20 times before I got the perfect shot."
But the image was "dishonest," and Leigh said she felt like a fraud after receiving compliments on how she looked in photo. "It did not represent what that moment really looks like, so I decided to share the truth."
Though the blogger was hesitant to share such an intimate photo, she's glad she did. Leigh has been overwhelmed by the positive reactions and all the kind messages she's received from women around the world thanking her for her honesty.
"We live in a world and a society that puts a lot of pressure on women, young girls teenagers etc to look a certain way," she told HuffPost. "We tend to share the good moments and the attractive bits about our lives which I guess is understandable, but at the same time is very misleading."
She added, "If you look at social media you will see that 99 percent of images look perfect. But how does that even make sense? Life is not perfect. We are not perfect. And that was the point I was trying to get across: We're not perfect but that is totally OK. Being real is far more powerful than being perfect."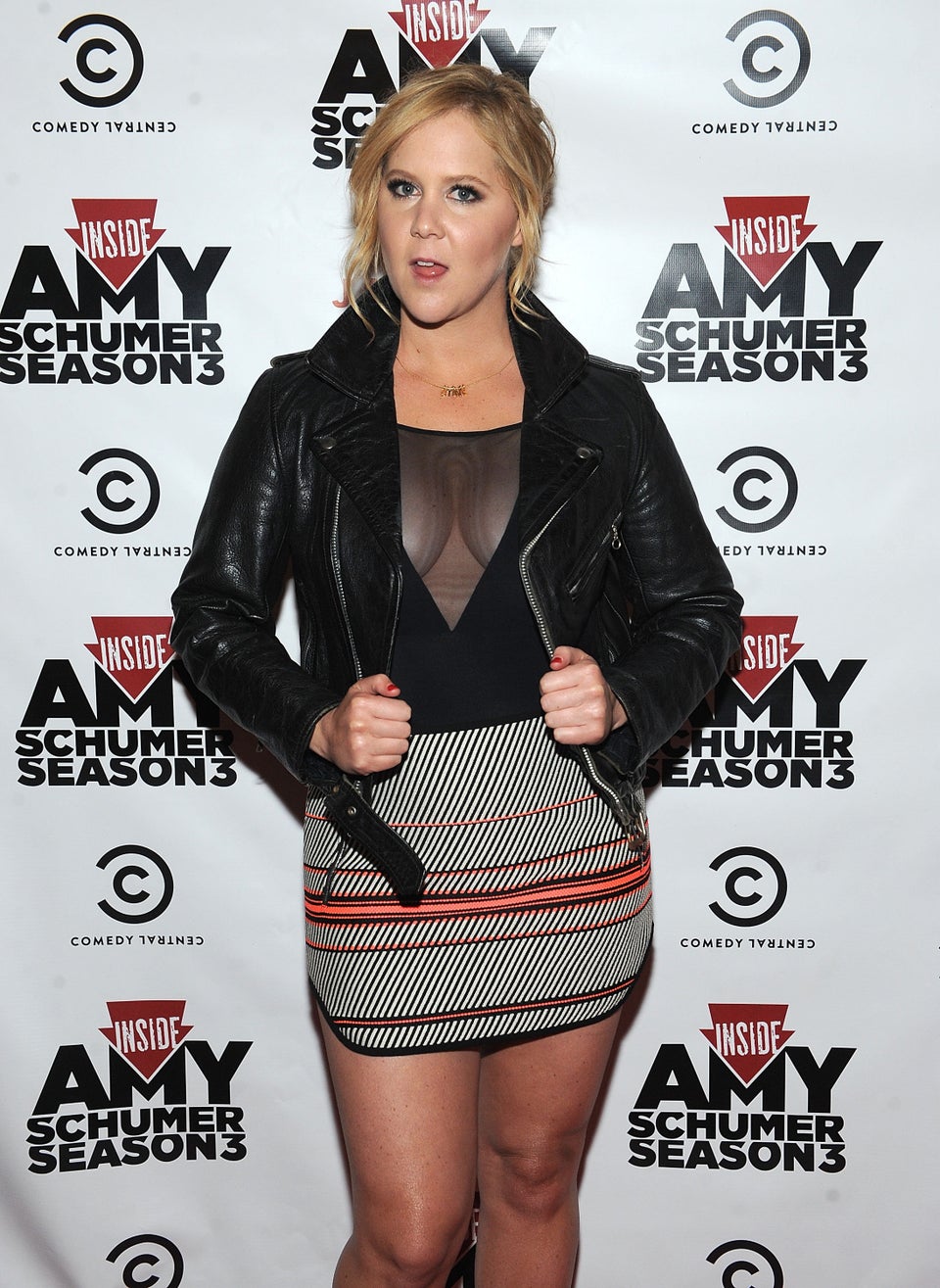 Meet Our Body Image Heroes