A 21-year-old mom got straight to the point in her viral breastfeeding selfie.
On Sept. 27, Jennifer Taylor posted a photo of herself nursing her 1-year-old daughter Nyomi on Facebook, along with a strong message.
"My face when people stare at me feeding my child," she captioned the photo, which has been shared over 21,000 times.
Taylor also pointed out a double standard many women face when it comes their bodies. It's socially acceptable for women to wear outfits that reveal cleavage, she explained."[B]ut the moment I pull my breast out to feed my daughter it's a problem?" she added, calling for people to mind their own business. "[L]et me nourish my daughter."
"So f**king tired of immature people talking about stretch marks," she wrote in the caption for the video. "Get a good look b*tch because I'm showing all." The video has been viewed over 52,000 times.
As the hundreds of shares and supportive comments indicate, her candid messages are resonating with a lot parents.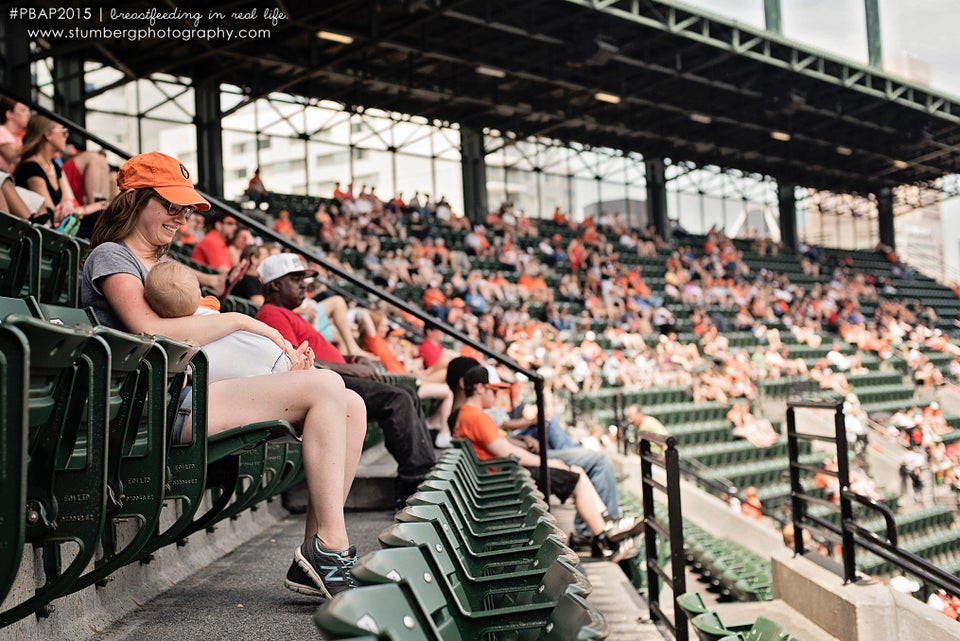 Candid Photos Of Moms Breastfeeding In Public