A California mom's viral "experiment" offers a message for parents about technology.
"As I sat quietly in the corner of the room I tallied how many times they looked at me for various reasons: to see if I saw their cool tricks, to seek approval or disapproval for what they were doing, and to watch my reactions," she wrote. "I couldn't help but wonder if I was on some sort of technology what message would I have been sending?"
As the photo in her post shows, Wood tallied 28 times. If she had been on a smartphone those 28 times, she imagined her boys -- Blaine and Rylie -- may have "wondered if the World Wide Web was more important than them."
The mom concluded her post with a plea to other parents. "Please put down your technology and spend some time with your family and loved ones," she wrote. "The next generation of children is counting on us to teach them how to be adults, don't be too busy on social media, you never know who is watching and what message you are sending."
Wood's post has been shared over 42,000 times in three days. Commenting on her post's viral status, the mom wrote on Facebook, "I had no idea it would spread like this."
Wood told The Huffington Post, "I think technology should be limited, a healthy balance. Technology is a double-edged sword. It helps and hinders. Everyone should find what works for them. Just being aware will help tremendously. I am guilty of being connected to my phone as well. This experience has completely humbled me to be more present."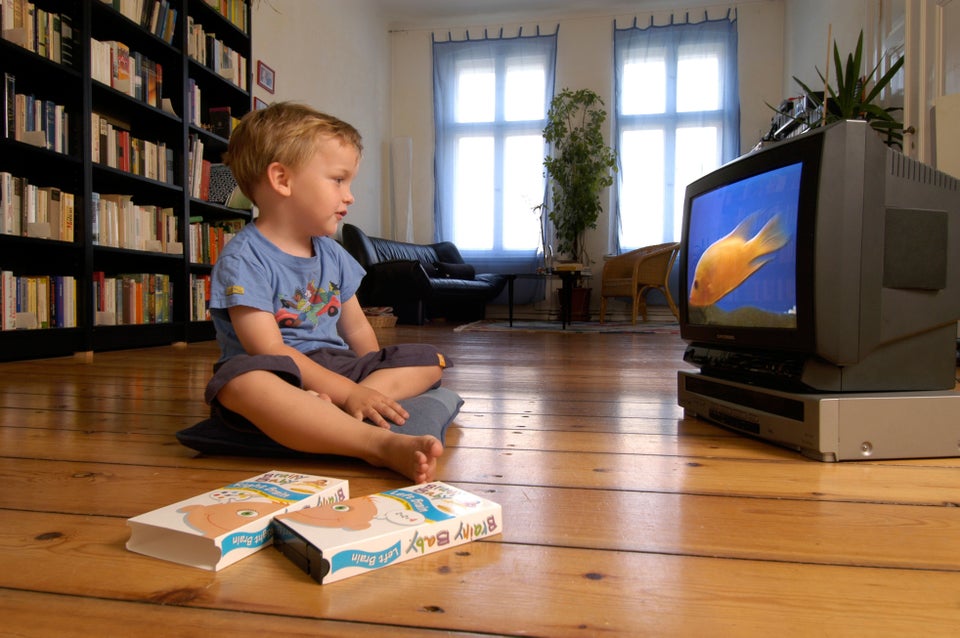 Studies About Kids And Technology