An Ontario mom's viral Facebook post is a inspiring reminder about the power of baring your struggles, weaknesses and scars.
Georget was en route to the airport when she stopped to grab a coffee at her local Starbucks. The barista politely asked her what she was doing that day, to which she replied that she and her husband were about to catch a flight to Italy for a little vacation.
"After a brief minute of chatting," Georget writes, "the barista handed me my coffee and wished me a nice trip. 'But then again', she said 'why wouldn't you … your life is golden!'"
This compliment struck Georget, who began thinking about the way people appear on the outside in real life and on social media and how it can contradict the turmoil they experience inside. Because the truth of the matter was that Georget's life, at that moment, felt far from "golden." In fact, she and her husband were going to Italy to escape from reality after she had experienced a miscarriage, endured "a terrifying health scare" and started suffering from PTSD, she wrote.
Georget said she spent the whole flight thinking "about our sense of authenticity … our collective vulnerability … our polished identity. And it made me feel like a total fraud. Because I'm not any of those things that this girl sees on the other side of her coffee bar," she wrote.
Six years after that day, Georget is mom to two children, the oldest of whom was born 14 months after she lost her first pregnancy, she told The Huffington Post.
In her Facebook post, she confessed some of the everyday issues she still struggles with, from her fear that she's a terrible mother to her struggle to feel "skinny enough," "funny enough," or "good enough."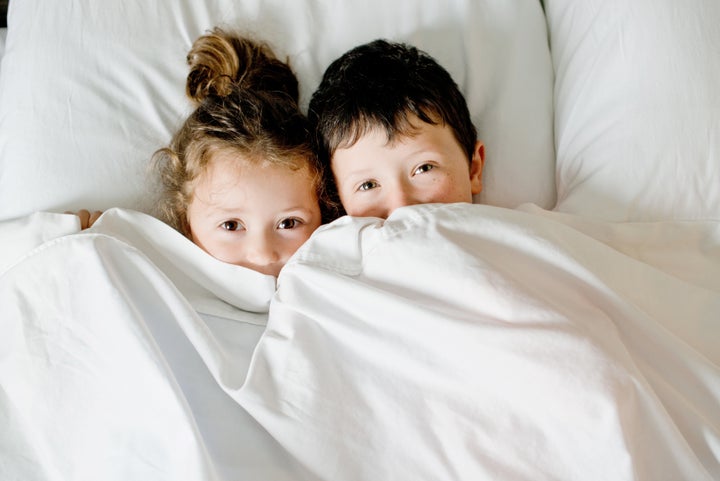 "But, now, six years later, I do know one thing for sure," she wrote. "That even with all of my frailty … all of my fears … and all my faults … none of those things make my life any less golden."
Ultimately, Georget shared a message of support and called for people to be more open about their own flaws and struggles.
"Scars tell stories. Scars mean survival. Scars mean you showed up for the fight instead of running from it," the mom continued. "And we've all got them … even the sweet girl serving my coffee. She's fighting her own battle … defending her own front line …struggling in her own way."
Georget's powerful post has received almost 200,000 likes and been shared over 100,000 times. The mom told HuffPost she is "overwhelmed" by the "unbelievably kind" response and has received thousands of messages and comments from people sharing stories of their own struggles. "It's incredibly beautiful to see so many people come together in unified desire to be transparent!"
Georget originally wrote the post back in June for a blogger friend's online series about the importance of keeping it real and showing people "our true and authentic selves." But she said her recent struggles with "the gloss and shine of social media" prompted her to post the piece on her own Facebook page.
"The kind of honesty that I hoped to offer up in this post is something that I find especially important for new parents or couples hoping to become parents," she told HuffPost, adding that becoming a parent was both extremely challenging and "like living in color for the first time."
"Speaking in honesty about your frustrations, self-doubt, fatigue (!!) and fears opens you up to a community of parents that are likely enduring much of the same thing," she continued.
"We all know that it takes a village to raise children, but, as we quickly learned, it also takes one to raise parents!"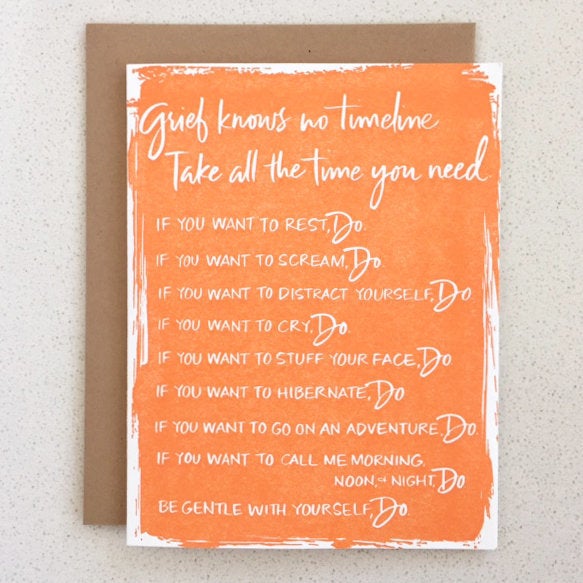 Empathy Cards For Infant Loss And Miscarriage
Related