In an interview with The Huffington Post at the March For Science, Hanna-Attisha warned that the direction the Trump administration is taking the country will likely come with serious consequences.
"We right now have the perfect milieu for more Flints to come, in regard to the denial of science," she said. "The regulations that were on the books to make Flint not happen — the lead and copper rule, public health regulations, water regulations, air regulations — those are all being threatened right now."
The crisis in Flint, which is expected to have devastating long-term effects, has destroyed Hanna-Attisha's trust in government.
"You assume that when you turn on your tap that your water is OK," she told HuffPost. "To realize that the people in government who are supposed to do their job to ensure that your water is OK weren't doing their job, that not only shattered my trust, that shattered the trust of the entire population."
And with Trump now in office, the situation is "even more anxious," she said.
"If we couldn't trust what we had before, how can we trust what we have now?" she said. "It is a scary time."
Trump, who's called climate change "bullshit" and a "hoax" and perpetuated the debunked theory that vaccines cause autism, has proposed a sweeping 31 percent cut in funding for the Environmental Protection Agency and the elimination of federal monies for the National Academy of Science. He's also acted quickly to rollback a number of key Obama-era environmental protections, including the Clean Power Plan.
Hanna-Attisha said the EPA's resources were already stretched thin, and current policies have yet to catch up with science. The notion that lesser funding could somehow result in an equivalent or increased level of protection, she said, is "absolutely unreal."
For the English-born Iraqi-American, attending Saturday's march was a no-brainer.
"How could I not be here?" she said. "How couldn't anybody who breathes clean air, drinks clean water, has ever taken a medication, has ever gone to the doctor — How could anybody not be here?"
Hanna-Attisha called on young people to find something they love, take risks and do what they can to make the world a better place. And if they happen to be aspiring scientists, all the better.
"The world needs more ethical, professional, activist-oriented scientists," she said.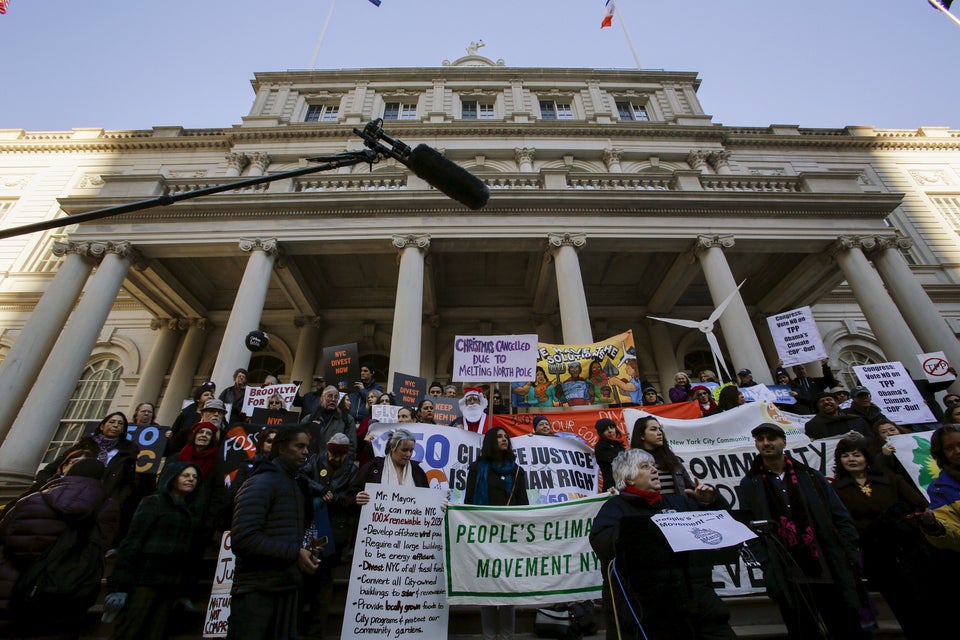 What You Can Do Right Now To Stop Donald Trump's Dangerous Climate Agenda