If you have a passing remark to offer Mona Haydar — about the oppression you believe is weaved into the fabric of her hijab or the unlikelihood of her rap stardom, for example — she has probably already heard it. And she doesn't care.
Were she even a tad less resolute, it is likely the Haydar we know today would have been an academic, parlaying her Christian-ethics and theology degree into a cushy professorship somewhere.
"If you want to be taken seriously as an academic," she recalls her family telling her, "you can't be rapping. You can't be doing that."
That we know instead of Mona Haydar the rapper and academic is a sign that she has a habit of defying expectations, although not for the reasons some may think.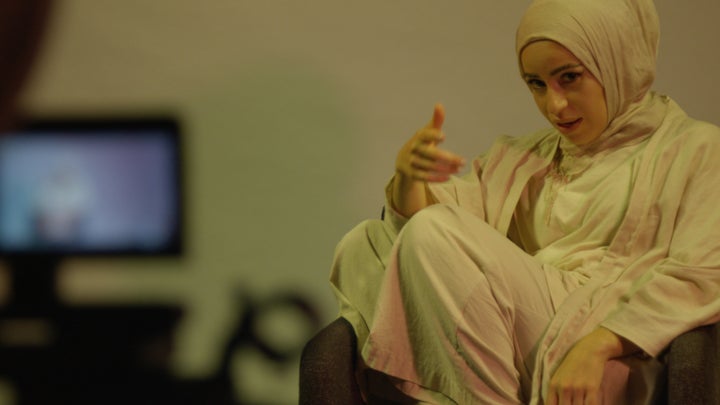 A 30-year-old Syrian-American from Flint, Michigan, Haydar says her love for rap music developed naturally as she came of age, not — as is often assumed — in response to the repressiveness of Islam.
"I didn't grow up with Arabic music," Haydar says, reflecting on the questions she gets about why she gravitated to rap rather than a genre more commonly aligned with her ethnic heritage. "I grew up in Flint, where the cars drove by and you heard what you heard. You didn't hear what you hear in the Middle East. … You heard Lauryn Hill and Erykah Badu and whatever was on the radio at the time."
And much like her muses, Haydar is unafraid of roiling listeners with her lyrics on occasion. In her "American" music video, for which HuffPost was granted behind-the-scenes access during the shoot, Haydar raps about Immigration and Customs Enforcement and the Trump administration's travel ban.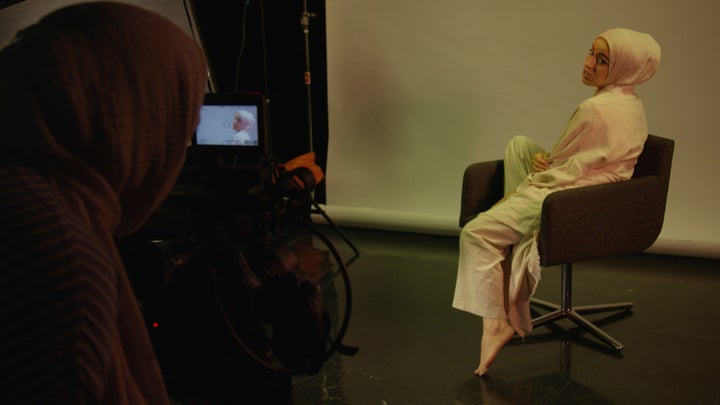 Haydar is insistent that she is not a damsel to be saved, that she is not rapping cutely as a Muslim woman, with novelty meant to earn praise from those opposed to her faith. In fact, she rejects that savior dynamic outright.
"You don't get to have that condescending voice and that patronizing attitude towards me just because I'm a woman doing something that you kind of wish you were doing," she says.
And so when Haydar goes about her business of rapping, it is with ears bent and eyes open to the traditions and fundamentals of the art form — unflinching critique of the world around her, catchy hooks and captivating music videos.
Her new EP, "Barbarican," addresses her feelings as a Syrian-American woman who is grateful for the freedoms she has in the U.S. but demands more from the so-called greatest nation on Earth. The name of the album refers to the sense that, although America is her home, she will never be fully welcomed by a white, patriarchal, capitalist society. It is a grim circumstance that she illustrates with a bit of dark humor.
"If drones and proxy wars and corporate, capitalist greed — which employ a war economy and profit on the deaths of people — is civilized, I'm happy being savage. I'm happy being a barbarian," she says.
Popular in the Community