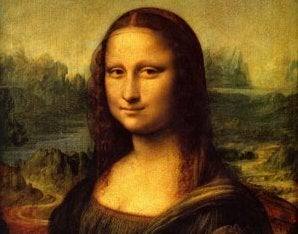 Italy's National Committee for Cultural Heritage, an association of art historians and scientists, is seeking permission to dig up the remains of Leonardo Da Vinci. The aim is to determine whether Da Vinci's most famous painting, the Mona Lisa, may actually be a self-portrait of the artist in drag.
The group have received preliminary permission to dig up the artists tomb at Amboise Castle in the Loire valley, France. If official permission is given, the group could be digging by summer.
Giorgio Gruppioni, an anthropologist from the committee, said, "If we manage to find his skull, we could rebuild Leonardo's face and compare it with the Mona Lisa."
The identity of Mona Lisa has provoked debate in the art world for centuries. Some now argue that the artist's rumored homosexuality and love of riddles led him to paint himself as a female.
However, there are complications. For one, the tomb at the Amboise Castle is only the 'presumed' resting place of Da Vinci - his remains originally were kept in a church on the grounds that was destroyed during the French revolution. If he was reburied in the tomb in 1874, as is presumed, the committee will have to use DNA testing and carbon dating to try and work out if the remains are actually his.
However, the plans have led to some ridicule. Nicholas Turner, a former curator of drawings at the Getty Museum, said: "It sounds a bit fanciful, slightly mad, as if the Leonardo bug has taken hold too firmly in the minds of these people. "If Leonardo heard about all this, he'd have a good chuckle."
Calling all HuffPost superfans!
Sign up for membership to become a founding member and help shape HuffPost's next chapter