As the creator and executive producer of VH1's "Love & Hip Hop" series, Mona Scott-Young is the definition of a strong career woman. She's praised for her ambition, commended for her business savvy and lauded for running her multimillion-dollar company, Monami Entertainment.
At home, though, the tough-minded executive does things a little differently.
As Scott-Young says during an appearance on the new relationship show "It's Not You, It's Men," her sharp approach to business is different from how she approaches her marriage.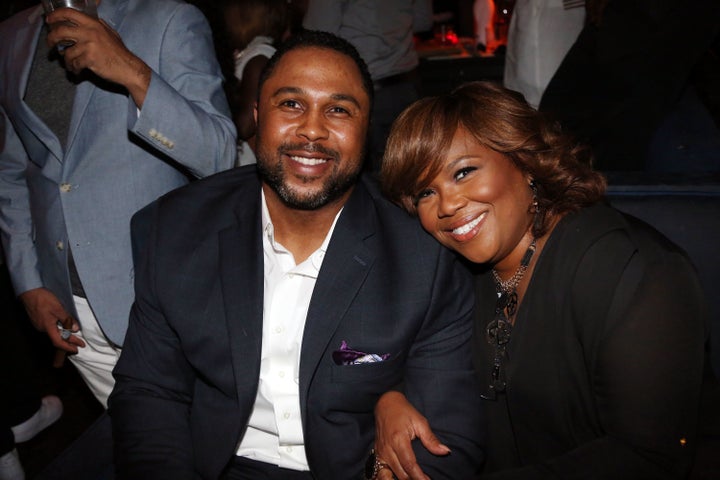 "Yes, sometimes I've got to steamroll through the day to get what I need done. But I have to also understand, when I get home, I'm in a partnership," she says. "Although we do have these reverse roles and he's an amazing support system, I've got to support him just as much."
This give-and-take is essential in maintaining her healthy marriage, Scott-Young adds, even though it's not always easy.
"It's still work, every single day. I go home and some days, he's like, '[Buzzer sound]. Check that at the door. This is not a business deal. This is your home,'" she says.
That's when Scott-Young says she shifts her energy -- happily so.
"I've chosen to be in this relationship. I've chosen to be with him," she says. "So it is my responsibility to make sure that I'm taking care of him as much as he takes care of me."
The polarizing discussion about what it takes to have a healthy marriage continues on this weekend's episode of "It's Not You, It's Men," airing Saturday, Jan. 30, at 9 p.m. ET on OWN.
PHOTO GALLERY
8 Habits That Can Sink A Marriage
Calling all HuffPost superfans!
Sign up for membership to become a founding member and help shape HuffPost's next chapter