I was privileged enough to have a chat with Monae Everett, celebrity makeup artist and hairstylist with 12 years in the business, including being one of the artists featured on Season 12 of "Project Runway." Her celebrity client list includes the Williams sisters, Forest Whitaker and Lolo Jones, and she has worked on editorials for numerous magazines. Everett furthers her entrepreneurial career with an impressive YouTube channel and beauty blog.
I soaked up every drop of knowledge she could give me to bring to The Beauty Page -- from the best makeup for athletes to what should be inside every freelance makeup artist's kit to the standout fall beauty trends.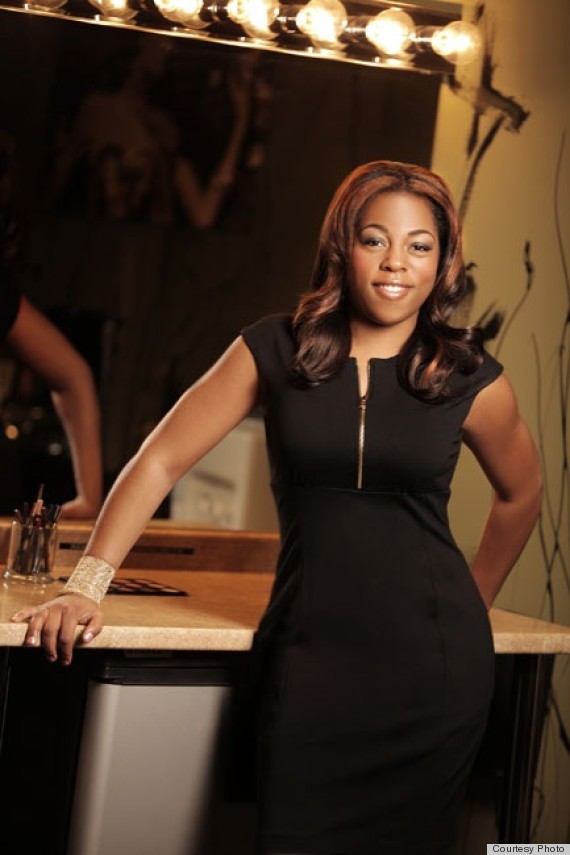 What are the basics of a freelance makeup artist and hairdresser's kit?
For hairstylists, serums, hairspray, setting spray, light oils, hot curlers of ALL sizes -- 1/4-inch to 1 and 1/2- inch barrels are necessary -- flat irons, a travel-sized blow dryer, and a kit would not be complete without hairdresser shears.
For makeup artists, variety is imperative. Texture and tone are some of the most important when it comes to choosing foundations and concealers; pick a variety of undertones, colors and textures when selecting foundations. Eyeshadows, blushers and lip colors are a given. Remember that creams and powders can be versatile and can also be mixed.
What are some of the biggest fall makeup trends?
Orange is IN, but leaning towards more muted, warmer tones like corals. Makeup has become either very minimal or very transformative. Women have been rocking a full face or just the bare minimum to enhance their features. Subtle pops of color are also in for you minimalist girls; a silver or gold cat-eye or a pop of electric blue in the lower lash line has become very trendy.
Speaking of minimal, what are some tips for athletes who wear makeup?
The best thing I can recommend for an athlete is a BB Cream. Off the court, stick to something light; you've probably been sweating and don't need to clog your pores.
Any insight you can give us into the Williams sisters' makeup bags?
Serena has one of the best faces I've ever done; her features are very defined, and minimal makeup looks great on her. In her makeup bag for the court, I know she uses moisturizer and lip balm; there is NO room for makeup on her tennis court!

How do women with relaxed hair manage their haircare routine if they'd like to add color?

Usually I tell women to choose one or the other; I've been natural for 12 years and I also have color in my hair. As a hairstylist, I love playing with color, but you need to make sure that moisturizing is your BEST friend. If you have chemically-treated hair with color, you can use things in your pantry, like olive oil, coconut oil and eggs; that makes for a great deep conditioner or pre-poo. Coconut oil is the most penetrative oil to the skin and hair, so the weaker part of your hair -- the ends -- will be less likely to pick up damage if they are soaked in moisture.
What are some networking tips for cosmetologists that are trying to broaden their horizon in the entertainment industry?
I would say turn to your favorite magazines and look at the credits. Networking with other hair and makeup artists is the way you get your jobs; join the conversation on social media. LinkedIn, Facebook and Twitter are all great tools to find gigs.
Support HuffPost
A No-B.S. Guide To Life
Related
Popular in the Community