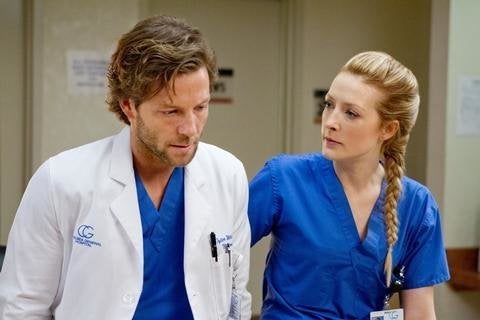 "Monday Mornings" will be a part of David E. Kelley's growing TV empire. TNT has ordered Kelley's medical drama, which is based on a book by CNN's Dr. Sanjay Gupta, to series. Alfred Molina and Ving Rhames will headline.
The series is set at the fictional Chelsea General Hospital in Portland, Oregon. According to TNT, the title refers to the hospital's weekly morbidity and mortality conference, at which the doctors gather to review complications and errors in their care. Molina stars as Dr. Harding Hooten, "the steely-eyed chief of surgery." Rhames plays Dr. Jorge "El Gato" Villanueva, the trauma chief. "Battlestar Galactica's" Jamie Bamber also stars as Dr. Tyler Wilson and Jennifer Finnigan of "Better With You" will play Dr. Tina Ridgeway. Bill Irwin, Keong Sim ("Glee"), Sarayu Rao and Emily Swallow also star.
"'Monday Mornings' is a superb drama brought to life with passion by a gifted ensemble cast and some of the best creative minds working in television today," Michael Wright, president and head of programming for TNT, TBS and Turner Classic Movies (TCM), said in a statement. "David, Sanjay and their team have given us an outstanding addition to TNT's stable of high-profile dramas, and we're very proud to have it on the network."
Kelley, who wrote the pilot, and Gupta will serve as executive producers on the series. TNT has ordered a 10-episode first season set to debut in summer 2013.

Popular in the Community