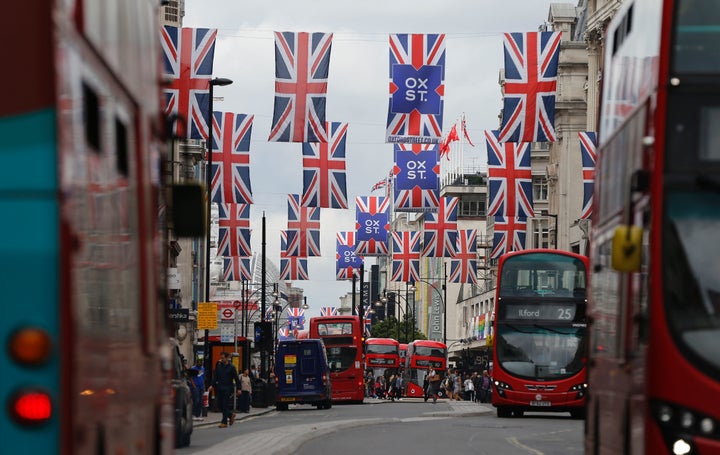 TOP STORIES
COULD THE U.K. STAY AFTER THE BREXIT VOTE? "After Britain's historic vote to leave the European Union, there is no indication that a so-called Brexit will happen soon. It maybe never will. Prime Minister David Cameron, who is resigning, has said he will not take the formal step to an EU divorce on the grounds that his successor should. Because the referendum is not legally-binding, some politicians are suggesting a parliament vote before formally triggering Brexit." Many voters are havingbuyer's remorse, and reports of racist incidents have increased after the vote. And still trying to figure out what what Brexit means? Here are the basics. [Reuters] 
SEVEN INJURED IN STABBING DURING CLASH BETWEEN NEO-NAZI DEMONSTRATORS AND COUNTER-PROTESTERS The two groups clashed outside California's capitol building. [Kim Bellware, HuffPost]
BIG SUPREME COURT DECISION ON ABORTION COMING DOWN TODAY In the first landmark abortion ruling since 2007. [Reuters]
PEOPLE AREN'T EATING OUT "Restaurant visit growth has completely stalled in the last three months, signaling that consumers, jittery over economic uncertainties, are retrenching." [WSJ]
THE YELLOW FEVER EPIDEMIC THAT COULD BECOME A GLOBAL CRISIS Most people in Angola and neighboring Democratic Republic of Congo are not vaccinated against the virus, and experts worry that Chinese workers could bring it home. [WaPo]
POPE FRANCIS ASKS FOR FORGIVENESS FROM GAY COMMUNITY The leader of the Catholic Church stressed that the Church should seek forgiveness for how it has treated the homosexual community, as well as women and the poor. [Reuters]
THE CIA WEAPONS THAT CREATED A BLACK MARKET "Weapons shipped into Jordan by the Central Intelligence Agency and Saudi Arabia intended for Syrian rebels have been systematically stolen by Jordanian intelligence operatives and sold to arms merchants on the black market, according to American and Jordanian officials." [NYT]
For more video news from The Huffington Post, check out this morning's newsbrief.
WHAT'S BREWING
WINTER IS HERE We're in mourning over 10 months of no "Game of Thrones," but let's talk about how incredible last night's finale was. True story: jumped off the couch. And don't worry -- Brexit won't affect the showafter all. [Buzzfeed]
'HOW LIFE CHANGES WHEN YOUR 20-YEAR-OLD GIRLFRIEND GETS CANCER' A photo essay. [Vice]
ANOTHER NAIL IN THE 'ONE DIRECTION' COFFIN Looks like Harry Styles is going solo. Where do broken hearts go? [HuffPost]
AN ODE TO ANNA KENDRICK And why Hollywood and the rest of us just can't get enough. [Vulture]
PAT SUMMITT DECLINING IN HEALTH Family and friends of the legendary Tennessee women's basketball coach are "preparing for the worst." Summit was diagnosed with early onset Alzheimer's in 2011. [USA Today]
BILL CUNNIGHHAM DEAD AT 87 "Bill Cunningham, who turned fashion photography into his own branch of cultural anthropology on the streets of New York, chronicling an era's ever-changing social scene for The New York Times by training his busily observant lens on what people wore -- stylishly, flamboyantly or just plain sensibly -- died on Saturday in Manhattan." [NYT]
WHAT'S WORKING 
BEFORE YOU GO
Calling all HuffPost superfans!
Sign up for membership to become a founding member and help shape HuffPost's next chapter