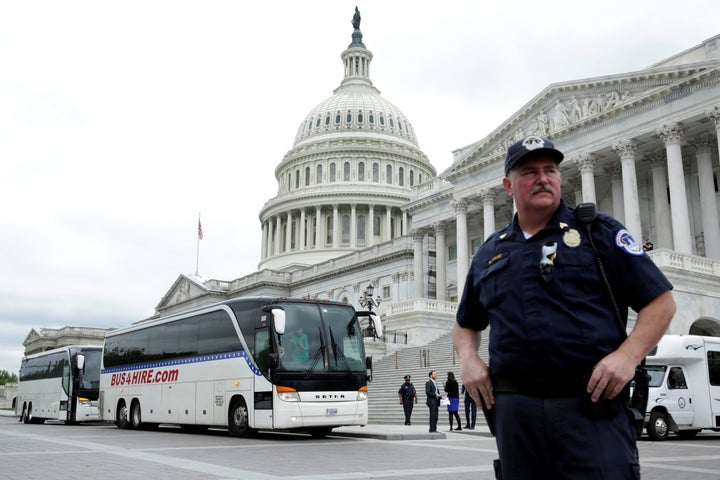 TOP STORIES
(And want to get The Morning Email each weekday? Sign up here.)
DEAL ON BUDGET REACHED TO AVOID GOVERNMENT SHUTDOWN "U.S. congressional negotiators have hammered out a bipartisan agreement on a spending package to keep the federal government funded through the end of the current fiscal year on Sept. 30, a senior congressional aide said on Sunday." Early reports indicate the budget does not include money for a border wall, but does include increases for defense spending and border security. 
'BILL GATES WON'T SAVE YOU FROM THE NEXT EBOLA' "The Gates Foundation says responding to deadly outbreaks isn't its forte. But the Ebola crisis showed just how much global public health depends on the foundation." 
INSIDE THE CLIMATE MARCH THIS WEEKEND Which saw over 100,000 protesters.
SEVERE WEATHER HITS MIDWEST AND SOUTH Tornadoes and flooding left 10 dead and dozens injured. 
'A HIDDEN HORROR' IN K-12 "Relying on state education records, supplemented by federal crime data, a yearlong investigation by The Associated Press uncovered roughly 17,000 official reports of sex assaults by students over a four-year period, from fall 2011 to spring 2015." [AP]
1 DEAD, 7 INJURED AFTER SAN DIEGO-AREA SHOOTING The gunman was allegedly drinking a beer when he opened fire.
JOE BIDEN ON 2020 "Guys, I'm not running."
WHAT'S BREWING
HAVE AN AMAZON ECHO? You can now ask Alexa to listen to The Morning Email! Start your day with a quick update on the latest news by enabling our skill here.
BEFORE YOU GO
REAL LIFE. REAL NEWS. REAL VOICES.
Help us tell more of the stories that matter from voices that too often remain unheard.