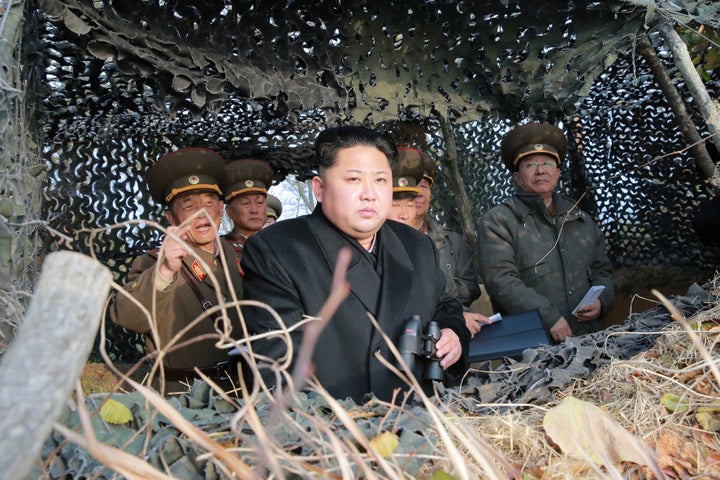 TOP STORIES
(And want to get The Morning Email each weekday? Sign up here.)
Big thanks to Kate Sheppard and Ariel Edwards-Levy for filling in for me last week! Now back to the regularly scheduled programming...
NORTH KOREA WARNS OF RETALIATION FOLLOWING UN SANCTIONS "There is no bigger mistake than the United States believing that its land is safe across the ocean," North Korea said in a government statement. [Reuters] [Tweet | Share on Facebook]
EVERYTHING YOU NEED TO UNDERSTAND WHEN IT COMES TO THE TRUMP RUSSIA PROBE GRAND JURY Including the fact that the grand jury's decision doesn't need to be unanimous. [HuffPost]
MINNESOTA GOVERNOR CALLS MOSQUE BOMBING TERRORISM The early morning attack took place in Bloomington on Saturday. No one was injured.  [HuffPost]
AUSTRALIAN NAVY RECOVERS MISSING U.S. MILITARY AIRCRAFT That crashed off the Northeast coast. Three Marines are still missing. [Reuters]
GOOGLE REBUKES ANTI-DIVERSITY MEMO PENNED BY MALE ENGINEER Turns out the tech gender gap isn't a biological difference problem, as the memo suggests. [Reuters]
MASSIVE CALIFORNIA WILDFIRE REPORTEDLY CAUSED BY GUNFIRE Has left 800,000 acres scorched near Yosemite. [HuffPost]
MIKE PENCE INSISTS HE ISN'T CONTEMPLATING A 2020 RUN Which is what most people who are contemplating a 2020 run say. [HuffPost]
COULD STEPHEN MILLER BE ANTHONY SCARAMUCCI'S REPLACEMENT? We have a feeling he'll last more than 10 days. [Reuters]
WHAT'S BREWING
FOLLOW US ON THE BUS We're popping our bubble and dare you to do the same. Follow our bus tour across America to find out how much you really know about the state of the nation. Sign up for our email. [HuffPost]
SO, WAS THAT A BATTLE SCENE OR WHAT In last night's game-changing "Game of Thrones" episode, we finally got some dragon action. Here's what you need to know about those Stark reunions, the return of that apparently all-important blade and how Jon Snow finally knows something. [HuffPost]
LOVE IS DEAD Since Chris Pratt and Anna Faris have announced they are separating. [HuffPost]
IF NBC GETS ITS WAY "The West Wing," "30 Rock," "The Office" and "ER" are coming back. Which basically is an excuse for us to share the all-time best moment from "The West Wing," tear up a little, and start another binge-watch. Check in with us when we emerge Friday. [HuffPost]
'HAVE SMARTPHONES DESTROYED A GENERATION?' "More comfortable online than out partying, post-Millennials are safer, physically, than adolescents have ever been. But they're on the brink of a mental-health crisis." [The Atlantic]
OF COURSE SERENA WILLIAMS' BABY SHOWER Was an ACE. [HuffPost]
YOU HAD A BETTER BIRTHDAY Than this Mars rover, which celebrated by singing happy birthday to itself on the planet ― we're starting to get more depressed by the premise of "Wall-E." [HuffPost]
BEFORE YOU GO
CORRECTION: An earlier version of this piece misidentified "Sex and the City" as "Sex in the City."
REAL LIFE. REAL NEWS. REAL VOICES.
Help us tell more of the stories that matter from voices that too often remain unheard.