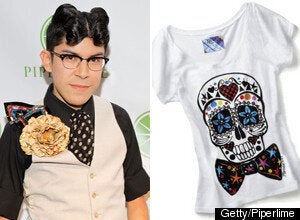 Text By SAMANTHA CRITCHELL, Associated Press Fashion Writer
NEW YORK - There's a reason Mondo Guerra shared his story about being HIV positive on the reality show "Project Runway." It's just at the time, he wasn't quite sure what it was.
In hindsight, though, Guerra thinks he was compelled to it because "now I have the ability to bring attention to a cause," he says.
"Things happen for a reason," he adds. "Now that this is my life now, it has brought some opportunities. I think it's inspired a lot of other people to be courageous and step forward."
He also can raise money for AIDS research in a new partnership with online retailer Piperlime. Mondo, a "Runway" fan favorite this season, designed two limited-edition T-shirts to launch Wednesday, to coincide with World AIDS Day.
For each shirt sold, $20 will be donated to amFAR, an organization that focuses on AIDS research.
One shirt shows a tree with a single heart hanging from a branch and the other features a colorful skull in the Day of the Dead theme that dominated Guerra's final collection on the TV show.
The Mexican tradition of Day of the Dead isn't about death at all, he says, it's about celebrating the memory of loved ones. "I think it's a smart choice to use this for this cause."
The T-shirts are for women, though Guerra notes, "They actually printed a male version in extra small just for me."
The tees will go on sale on Dec. 1 at Piperlime.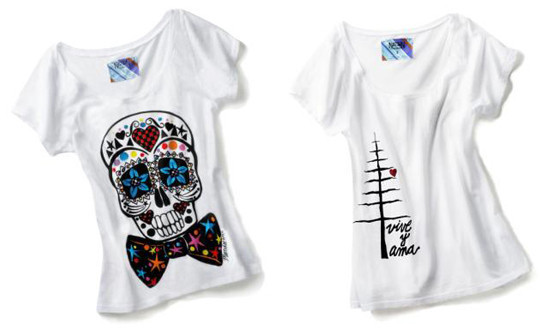 Related
Popular in the Community