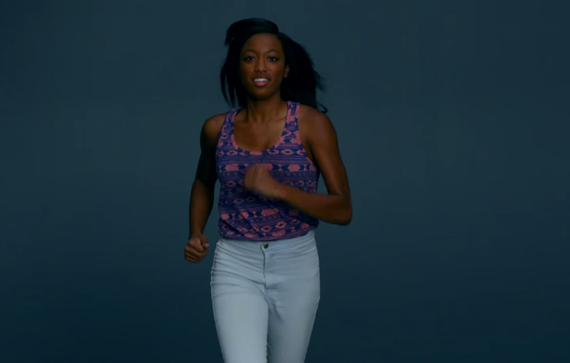 If anyone has reshaped what it means to throw like a girl it is Mo'ne Davis. Recently featured on the cover of Sports Illustrated and applauded by a growing national fan base (including WNBA player Brittney Griner), the 12-year-old athlete has done her fair share to shake off the hater-ade surrounding the usage of the phrase "like a girl."
A recent Facebook post by Philly's own news legend, Monica Malpass, conveys our sentiment of awe. Malpass calls her an inspiration as Mo'ne is hailed as the first girl in the Little League World Series to pitch a shutout. Agreeably so, Mo'ne has thrown a real curve into our malnourished ideology of femininity and inspired us to revisit what it means to do anything like a girl.
Her fame develops on the heels of a campaign launched by Always to counteract what the "like a girl" phrase they consider to be a slur on womanhood. The #LikeAGirl flagship video features girls, boys, women and men of various ages answering one question: What does it mean to do something like a girl?
The speaker behind the camera is well-known documentary maker Lauren Greenfield, who also asks each person to demonstrate what it looks like to throw and run like a girl. As we watch the contrast between adolescent girl and adult, something icky begins to surface. On one hand, the adults act out a charade of pathetic motion, but when Greenfield asks actual girls to throw and run, they do it sincerely and with all their might. Clearly they are not aware of how girls should throw. It damn near breaks your heart as you realize that we as a society have an inside joke and these strong, amazing young girls are the butt of it.
Julia Terry, creator of the Art of Growing Up program in Philadelphia speaks out in support of the the #LikeAGirl campaign.
Girls are so at risk of losing who they truly are. This video shows girls who aren't boxed in and can be anything. Then once they start listening to the media, school and friends they start believing the lie that they are inferior. There are very few places where growing girls can be themselves.
Creating that safe space was what Anne Aegnes was aiming for when she co-founded GoAthletes. The organization seeks to support LGBT athletes in being authentic on and off the field. "The video really supports our messaging. We can reclaim phrases like "that's so gay" to mean determined, quick and awesome."
When asked what a brand like Always should do with all of this attention, both Julia Terry and Anna Aegnes agree that it has to start with how they continue to portray female bodies in their ads. Aegnes believes the key is in creating spaces where female bodies aren't hypersexualized and thus allowed to be taken seriously. "Sex doesn't sell in sports," she exclaims. "We want to win more than be sexy." Terry also suggests supporting organizations that create safe spaces for girls and marginalized youth.
These are great suggestions, but for now we will look to athletes like Mo'ne as proof that throwing #LikeAGirl ain't all that bad.
Calling all HuffPost superfans!
Sign up for membership to become a founding member and help shape HuffPost's next chapter