Exchanging money before a trip abroad can be a little confusing -- we get questions all the time about how to avoid certain fees and get the best rate. Here are our tried-and-true currency tips to keep in mind, no matter where you're going.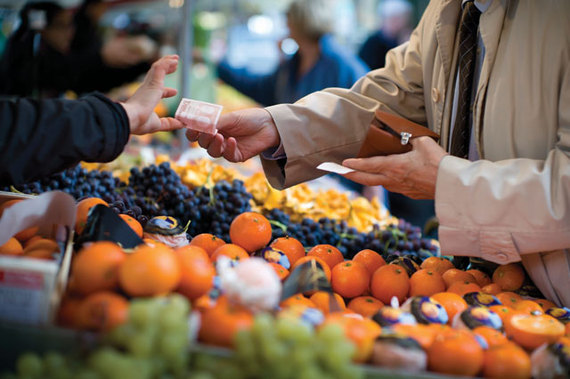 1. Know the Exchange Rate Before You Go
This will help you know when you're getting a deal and allow you to estimate your overall expenses while traveling. In general, you'll be paying a little extra to use foreign currency, so you should factor that into your spending budget.
2. Try to Avoid Exchange Agencies
Exchange agencies are not your friend -- their rates won't be as good as your bank and they'll charge you commission to use their services. Those that are listed as "commission free" often have lower exchange rates, which means you won't be getting your money's worth. If you need to use some kind of exchange agency once you're abroad, hotels, airports and train stations tend to have better rates.
3. Use Credit Cards as Much as Possible
But make sure to ask about any foreign exchange fees before you go. If you travel often, it might be worth opening a new credit card that has no foreign exchange fee or earns you points for every purchase. American Express and Discover are not as widely accepted overseas as they are in the U.S., and some credit cards will have a "pin" number you'll need to remember (and enter) when you make a purchase.
The good news is that your ATM card will work at any ATM abroad, much like it works here in the U.S. The bad news is that there are still fees associated with using an ATM outside of your bank, so keep that in mind when you make a withdrawal. That said, your bank may have a partnership with other world banks that will help you avoid the foreign transaction fee.
5. Don't Forget to Call Your Bank
You'll want to tell them where you'll be and for how long -- one phone call before you go will save time and headaches once you're overseas. (The last thing you want is your card to be deactivated for potential fraud.) Keep your bank's contact information handy just in case you need it.
6. Watch Out for Currency Conversion Fees
You could incur this fee by having a payment converted to U.S. dollars during a transaction. If you're ever asked "Would you like to be charged in dollars or euros?" always opt for local currency.