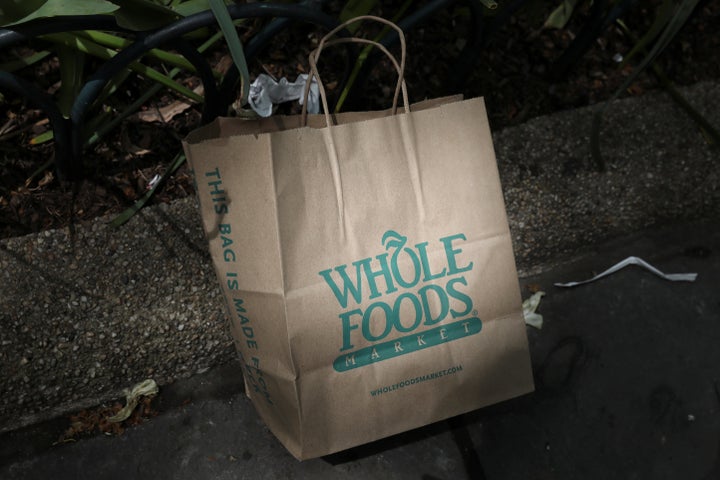 A 21-year-old New York college student who earns $25 an hour at her internship kicked off fiery reactions last week with a first-person money diary describing her expensive workouts, acai bowls, Whole Foods groceries ― and, inevitably, thousands of dollars in subsidies from her parents and grandfather. A skeptical Twitterverse wondered half-seriously: Was the diarist a troll?
The diarist is the real deal, her editor at Refinery29 insisted.
"It's not fake," said Lindsey Stanberry, director of Work & Money at Refinery29. All of the writers for the site's "Money Diaries" are real people, she continued. "Could [the diarist] have been more self-aware?" she added. "Sure."
But, as a former online diarist myself, I have some hard truths to reveal: Most of these kinds of diaries in which people write about such things as their personal finances, sex lives or meals aren't fact-checked. And even if they were, they wouldn't necessarily be representative of diarists' normal lives.
'An Eye To Plausibility'
Authors of Refinery29′s "Money Diaries" don't provide receipts, Stanberry said. "We're not seeing bank statements or anything like that." Diarists track expenditures in a form on the site, and an editor reaches out with follow-up questions.
The Billfold, another site that publishes similar accounts, doesn't fact-check its diarists, either, said Nicole Dieker, the site's editor. She said she is confident that she and her colleagues can suss out accuracy during conversation, and doubted that subjects for the "Doing Money" feature would fudge the truth. Many are commenters in The Billfold community, and presumably would be held accountable for any untruths uncovered.
"When I ask someone how much are you making and they tell me, I don't assume they're lying," Dieker said. "Since I have the opportunity to talk with [subjects] and ask follow-up questions, I tend to believe that what they're saying is ... true."
Spending Differently When You're Going To Write About It
There's another problem with believing what you read on the internet: Even a perfectly truthful online diary isn't necessarily reflective of the author's average life. Most people who write online diaries self-select ― they email an editor or fill out a form on a website. By definition, they are the sorts of people who want to share details about their lives.
And it's easy to see how people who want to share details of their lives might try to make those lives as interesting as possible.
"It's interesting to think how is the assignment influencing what you do," one New Yorker who wrote a shopping diary on the fashion blog Man Repeller, and wishes to remain anonymous, told HuffPost.
I can relate. In 2011, I wrote an anonymous piece for nymag.com's "Sex Diaries." I felt diarist-performance anxiety, if you will — that is, a self-consciousness that fed into a desire to write a compelling read.
At the time, I worked as a blogger at The Frisky and wrote about sex and relationships under my own name. I assume Rachel Kramer Bussel, the "Sex Diaries" editor at the time, solicited me to write for the feature because she thought I would be GGG to participate. (Bussel declined to comment for this article.) I probably accepted the assignment because of the $50 the column paid; after all, I already had a platform at The Frisky to (over)share about my sex life.
Everything I wrote about in my diary was true, in that it actually happened. But it certainly wasn't average week of sex for me and my partner at the time. I was anxious about "Sex Diaries" commenters, and assumed a robust amount of sexual activity would win their approval. After all, who wants to be told by strangers that your sex life is lame?
Amanda Chatel, an acquaintance who wrote for "Sex Diaries" in 2011, also felt pressure to produce something compelling.
"I was completely honest in what I wrote about, but I also went above and beyond in my actions because I knew that I going to be writing the sex diary" that week, she said.
"Making it juicy," Chatel explained, meant watching "a lot of porn … so I could include that in," as well as making sure she "had a lot of sex that week and … experimenting with some stuff," including anal sex.
Like me, Chatel said her "Sex Diaries" submission was not fact-checked. (How could you really fact-check such a thing, anyway?)
In a statement to HuffPost, Stella Bugbee, editor-in-chief at nymag.com's The Cut, wrote:
"Ultimately it's not possible to fact check every element of a sex diary, but Alyssa [Shelasky, the current franchise editor] knows the identity of the writers, and we are alert to the accuracy of those details that can be independently confirmed. We also assess them with an eye to plausibility, and we have regularly rejected diaries on these grounds."
Diarist performance anxiety isn't exclusive to writing about sex.
The writer for Man Repeller's "Money Diaries" feature said their shopping diary was "totally truthful," though no one asked for receipts. But the diarist acknowledged writing about a week that was "not 100 percent normal." The writer didn't want the diary to seem "boring" and felt compelled "to buy some cool stuff" to write about.
That diarist said they were solicited to write for nymag.com's "Grub Street Diet" feature, but declined out of concern that a truthful accounting of their food intake would disappoint. After all, what self-respecting New Yorker would admit, "I went to Chipotle for lunch and then ... I just had it again for dinner?" the diarist joked. "You want to make it entertaining."
People who read online diaries have a reasonable expectation that these diaries are truthful. Yet, actually being truthful would open them up to criticism that your sex life is a dud or your diet a mess.
In the end, said Refinery29′s Stanberry, reaction to the privileged college student's spending diary shows how women's candor about their personal lives can arouse suspicion as well as condemnation.
"I think it's really interesting that people don't think that these diaries are real," said Stanberry. "I have to wonder what that says about the way we think about women and money."
Popular in the Community