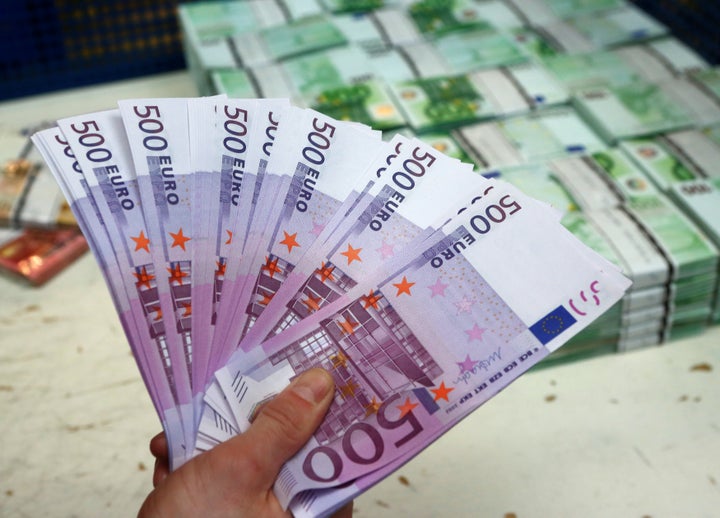 Swiss authorities are investigating reports that someone flushed tens of thousands of euros down the toilets of a bank and several restaurants in Geneva, clogging their pipes.
Several months ago, toilets near a bank vault in the city were stuffed with 500-euro bills, which had apparently been chopped up with scissors. More bills were discovered clogging nearby restaurants' toilets in the following days, Bloomberg reported, citing local authorities.
So far, it appears curiosity alone has prompted local authorities to launch a criminal investigation.
"There must be something behind this story," Henri Della Casa, a spokesman for the Geneva prosecutor's office, told Bloomberg. "That's why we started an investigation."
Vincent Derouand, a spokesman for the prosecutor's office, declined to comment when the BBC asked whether a lawyer had been questioned in the case.
The production of the 500-euro bill is slated to be phased out next year over concerns that the notes are used for illegal activities, the BBC reported. They will still be legal tender, however.