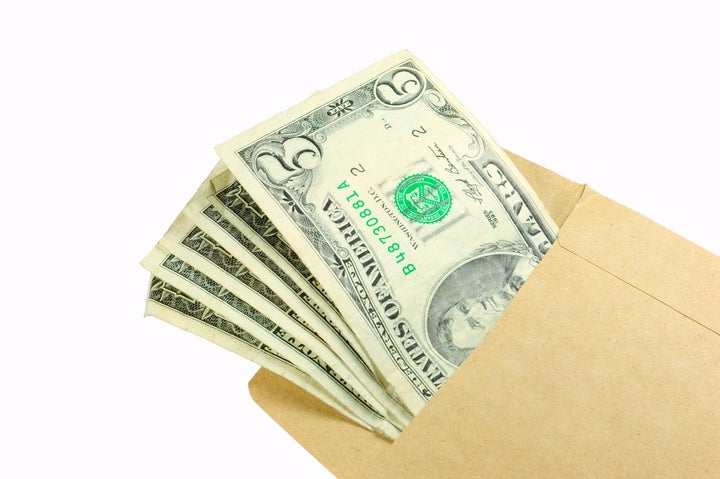 Somebody got lucky twice this Christmas.
The last honest man, Mitch Gilbert, was traveling home to Greenwood Village, Colorado when he found two unmarked Caesar's Palace envelopes, each holding $5,000, at the airport. "If it happened to me, I sure would want that back," Gilbert told the local news station.
After days of unsuccessful attempts to locate the owner through the airport, Gilbert finally heard about Marquez and got in touch with the no doubt distraught traveler. Gilbert deposited the money in Marquez's bank account two days before Christmas.
"I'm very appreciative to Mitch and his family. You do not find people like this," Marquez said.
Typically when travelers lose money in McCarran Airport it is to the on-site slot machine. Typically, they don't get it back.