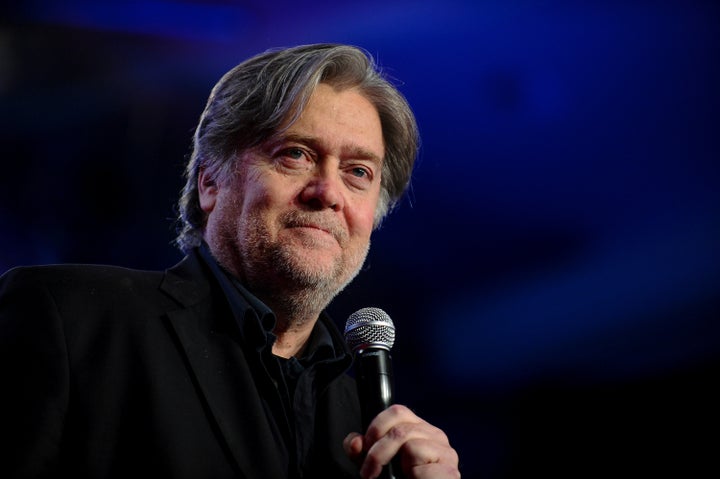 In 2014, Steve Bannon and Breitbart News launched a crusade against the Republican establishment in the United States Senate.
Embracing a "cut the head off the snake" philosophy, they targeted Senate Republican Leader Mitch McConnell by supporting his primary opponent Matt Bevin.
Teaming up with Tea Party organizations and political media personalities like Laura Ingraham, Mark Levin and Sarah Palin, Bannon, with an eye on the 2016 presidential election, would lead an ambitious effort designed to remake the United States Senate.
The Bannon alliance lost every single one of those races.
A big reason why was money.
In Kentucky, Leader McConnell spent $11.6 million to Bevin's $5.3 million.
In Tennessee, Sen. Alexander raised $6.9 million to Carr's $1.3 million.
In Louisiana, Cassidy raised more than $15.5 million to Maness' $3.3 million.
In Kansas and in Mississippi, incumbents enjoyed a 3:1 fundraising advantage over their primary challengers.
At the time, I was the media consultant for Breitbart as well as for the Joe Carr and Rob Maness campaigns. I saw firsthand how perception about the competitiveness of these campaigns was driven by money. Virtually every interaction with reporters began and ended with questions about fundraising.
Breitbart and Bannon were thought of as fringe-players that lacked the credibility and record-of-success to pose as serious threats to any of these incumbent Senators.
The Tea Party organizations were disorganized and lacked the human resources needed to impact the ground game.
The conventional wisdom was with such a cash advantage, all these incumbents really needed to do to win was run a conventional campaign and avoid any significant self-inflicted wounds. To this point, it was a playbook that rarely failed the Republican establishment.
Flash forward to last month's special election in Alabama.
Using 2014 logic, Strange should have easily bested Moore.
Instead, Moore crushed him by 10 points.
A recent CNN poll revealed that only 29 percent of Americans hold a "favorable view of the Republican Party" while 59 percent are "increasingly unhappy" with both parties.
So, when an ad runs on TV paid for by something called the "Senate Leadership Fund" it may not be having the positive effect campaigns are hoping for. In fact, looking at what just happened in Alabama, it's a clear turn-off.
The reality in today's toxic political environment is that every establishment dollar spent supporting a candidate is a dollar that is going to be used against them. It plays right into the Bannon-Breitbart narrative that you're bought and paid for by the establishment, which just about everybody in America hates.
The primary insurgency that's about to engulf Senate Republicans will be built on the message that Republican incumbents have sold-out to Mitch McConnell and his special interest cronies. They are banking on the National Republican Senatorial Committee (NRSC), Senate Leadership Fund and Chamber of Commerce's of the world to spend tens-of-millions of dollars on behalf of embattled Senators.
This past weekend at the Value Voters Summit in Washington, Bannon declared that "money doesn't matter anymore. You took Mitch McConnell's money and you took it from his biggest asset to his biggest liability. The more money they spend, the fewer votes they get."
The bottom line is Bannon would rather have that message than the money. From his perspective, money isn't everything, just ask Luther Strange.
Calling all HuffPost superfans!
Sign up for membership to become a founding member and help shape HuffPost's next chapter
BEFORE YOU GO