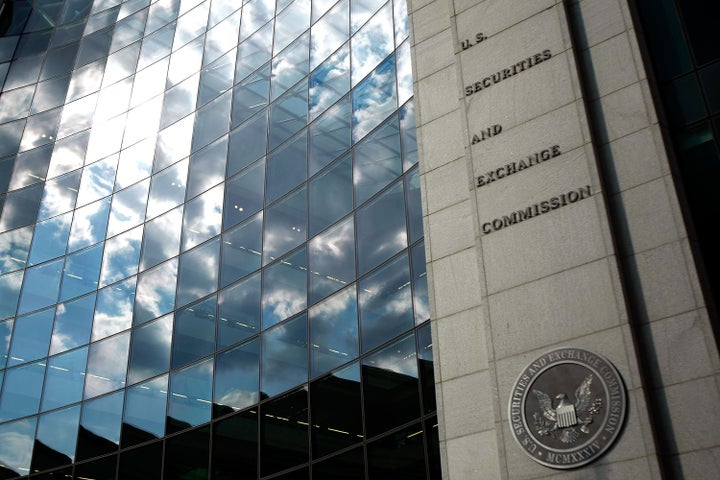 NEW YORK, Feb 7 (Reuters) - The cost for banks and other borrowers to raise funds in short-term markets could jump if regulatory proposals for money market funds result in large redemptions in the industry.
The Wall Street Journal on Tuesday reported that the U.S. Securities and Exchange Commission was finalizing rules to stabilize the $2.7 trillion money-market fund sector, including a requirement that funds allow their net asset values to fluctuate.
The proposals are vehemently opposed by the industry, which says they will effectively kill the business.
"As soon as you introduce a floating NAV (net asset value), demand for the product is going to plummet," said Mary Beth Fisher, an interest rate strategist at BNP Paribas in New York. "You have no additional security by being in a money market fund."
The new rules are designed to reduce risks of the large funds, which suffered an investor run after the collapse of Lehman Brothers in 2008. The run led one large fund's share value to "break the buck," which then intensified the crisis, leading to the SEC's development of the proposed rules in 2009.
Fund managers contend that allowing share prices to fluctuate will remove certainty from the investments and increase, rather than reduce, the risk of a loss of investor confidence.
Money market funds provide billions in loans to banks through repurchase agreements, commercial paper and other loans. A pullback sparked by investor redemptions or from the funds simply closing down could have large market ripples.
Fidelity Investments, the largest money-market fund manager, recently warned regulators that a floating NAV would result in large redemptions, "leading to unintended consequences for the financial markets and U.S. economy."
Shares of Federated Investors, one of the largest money fund managers, fell 3.9 percent on Tuesday on the report. The Pittsburgh-based firm's Chief Executive Christopher Donahue told the Journal he would sue the SEC if the new rules affect Federated's ability to do business.
European banks were left scrambling for dollar-based funds in the last half of 2011 as money funds withdrew loans, a large factor that led to global central banks coordinating offers of low-cost loans to banks to fill the funding gap.
Investors have pulled around $50 billion from money market funds since January 11, according to the Investment Company Institute. That in recent weeks helped increase the cost to finance overnight loans backed by Treasuries in the repurchase agreement market.
The cost of overnight repo loans backed by Treasuries traded at around 10 basis points on Thursday after rising to the high 20-basis point area last week.
"If there are further fund redemptions, overnight funding for Treasuries will probably go back up," said Raymond Gilmartin, head of repo trading at Bank of Nova Scotia in New York.
A key question is where cash will move if money funds become less attractive.
Money funds have won investors who want a guarantee that their money will be returned. Other mutual funds that invest in short-term instruments but do not guarantee the full investment return could gain at least part of the funds.
"There's still a huge amount of demand for short-term liquidity, people will put their money in a T-bill fund instead of a money market fund and not pay the extra fees," said BNP's Fisher.
Banks, on the other hand, have been reluctant to take large deposits from investors flocking to safety as they need to pay a fee to the Federal Deposit Insurance Corp to insure the deposits.
An insurance cap of $250,000 per depositor per bank is also scheduled to come into force in December.
"It is unclear how much of the ($1.6 trillion) institutional money held in money funds would 'go elsewhere'," Barclays Capital analyst Joseph Abate wrote in a recent report. "Banks are not eager to be on the receiving end of all this cash."
REAL LIFE. REAL NEWS. REAL VOICES.
Help us tell more of the stories that matter from voices that too often remain unheard.
BEFORE YOU GO