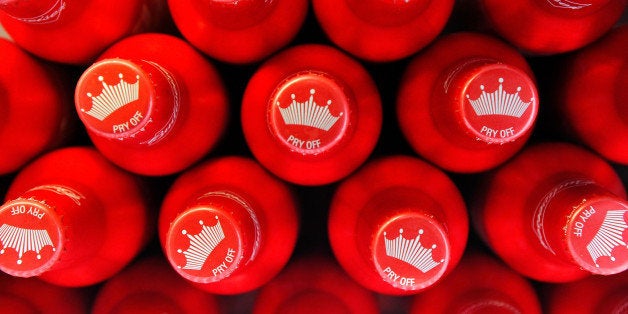 When I was in my early twenties, my hobbies were music and spectator sports. I'd go to great lengths to score tickets for the hot concerts or big games. Otherwise, I'd catch a local band or meet my friends to watch the game at a bar.
I found drinking beer to be an excellent complement to these activities, and while I preferred Budweiser, the brand didn't really matter. Beer was a generic yet essential spice, like salt on French fries.
In my late twenties and early thirties, I spent extended periods of time in Europe for work. There, I was exposed to a whole new world of beer styles, and realized that my concept of beer had been based largely on only one style, the "American lager."
After my time in Europe came to an end, I came home to a craft beer scene that was just gaining traction. (Actually, it was commonly called microbrew at the time.) While I still drank Bud, the ever expanding list of craft breweries and available choices meant those days were numbered.
I attended my first craft beer festival five years ago. I was amazed to see thousands of people from across the country freely sharing regional offerings with total strangers -- before the gates even opened. The sense of camaraderie was palpable.
Inside the fest, a group of people commented on the shirt I was wearing, and I met Josh, his wife Anna, his friend Pete and his father, Don. We're still friends today.
About a week ago, I was happily watching a baseball game on TV when I saw that Budweiser commercial again. I had forgotten about it, but was instantly reminded of Super Bowl Sunday, when it originally aired.
I was supposed to attend an epic craft beer bottle share at Josh and Anna's house. Everyone was bringing a "whale" to share -- a special, limited release that can be quite difficult to obtain. Sure, the Super Bowl would be on TV, but the focus was the bottle share. Beer was the fries, and the game was the spice.
Unfortunately, a blizzard prevented most from attending. I stayed home, monitoring craft beer groups on social media while watching the game, curious as to what was being shared across the country. Suddenly, the groups started buzzing like a hornet's nest kicked by a combat boot.
Budweiser had just aired a commercial proclaiming its pride in being a "macro" brewery, and it was more than a bit snarky. (Although, you could say AB InBev ran the spot. The Belgian InBev merged with Anheuser Busch years ago.)
It mocked craft beer enthusiasts, portraying them as hipsters who "fuss" over beer.
It scoffed at the more adventurous craft recipes by deriding "pumpkin peach ale."
It claimed Budweiser is brewed the "hard way." (What?)
The first wave of social media comments expressed shock, anger and hope that heads would roll. It had to be a mistake. Why make fun of beer drinkers?
The second wave accused stupidity, hypocrisy or both. AB InBev had just purchased Elysian, a craft brewery who happens to brew a pecan-pumpkin-peach ale. Were they oblivious to this?
I was reminded of Brian Bosworth, a college football player from the '80's. "The Boz" was a polarizing figure, and savvy enough to see value in controversy and publicity.
A 30 second spot during the Super Bowl can cost upwards of $4 million because there are 100+ million viewers. The goal is to get people to talk about the spot and remember the brand. If the message "reaches" enough people, the cost is justified.
The ad was no mistake, and Bud wasn't budging: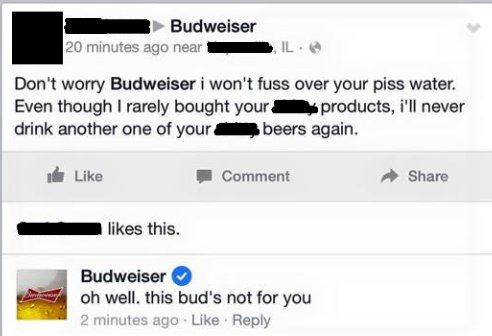 The third wave of comments on social media mirrored my own thoughts.
"They know what they're doing -- everyone's talking about it, right?"
"Craft Beer was just acknowledged on the biggest stage."
"Don't be mad, be happy -- they're afraid."
While craft beer sales have recently surpassed Budweiser, that's all craft breweries combined. Bud is still the third most popular brand, but losing even a point of market share is a lot of money.
What scares them is that from their own research, 44% of Americans between 21 and 27 have never tried a Budweiser. Before the creative team got involved and yielded the "Proud to be Macro" campaign, I'll bet the main objective was listed as "stop the bleeding."
AB InBev has conceded that they will never recapture the long time craft beer enthusiast, so they're "pulling a Boz" -- buying breweries like Elysian, and making fun of craft, too.
They may as well. Everyone knows hipsters drink PBR.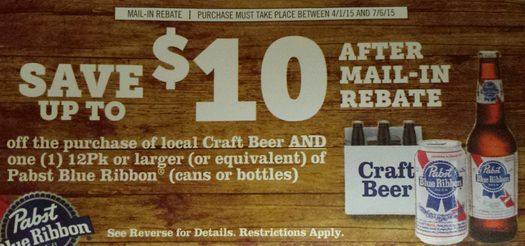 REAL LIFE. REAL NEWS. REAL VOICES.
Help us tell more of the stories that matter from voices that too often remain unheard.