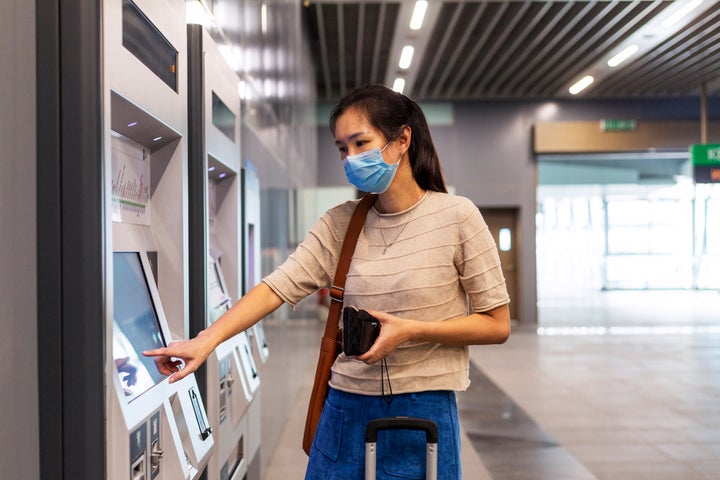 Most travelers look for ways to go on a trip without spending too much money. But sticking to a good budget isn't just about finding flight deals and affordable accommodations.
In fact, many of us overlook other travel expenses, like the unnecessary money we spend at the airport.
Below, personal finance experts share the common mistakes people make at the airport that end up costing them extra money ― and their advice for avoiding these errors during your travels.
Paying For Expensive Parking
"Depending on how long your trip is, parking in the parking lot at the airport can be astronomical," said Andrea Woroch, a money and budgeting expert based in Bakersfield, California. "You can often find alternative parking options just a mile or two from the airport for less."
"The sites list reviews and details such as whether or not they have covered or uncovered parking, open 24/7 and have a free shuttle service," Woroch said. "I've scored parking as cheap as $5 per day near LAX using these sites."
Gina McKague, a financial expert and founder of McKague Financial in Livonia, Michigan, emphasized the importance of arriving at the airport early if you're driving to ensure better parking options.
"Those who show up to the airport at the last minute end up having to park in the closest parking lot, which typically are the most expensive," she said. "Depending on how long their trip lasts, they could end up paying more for parking than their plane ticket."
Spending Too Much On Checked Bags
"When booking flights, most people don't budget for checked bag fees," Woroch said. "However, these fees can add a considerable amount to your overall trip if checking multiple bags and for multiple passengers. For example, JetBlue charges $35 for the first checked bag and $45 for the second. But if you check a third bag, you will be on the hook to pay $200."
She advised trying to pack light when possible and prepaying for checked bags online in advance, which can sometimes give you discounted rates. Also, consider traveling with an airline that offers free checked bags or getting a co-branded airline rewards credit card that offers perks like free checked bags.
And don't forget to weigh your checked bags if they seem particularly heavy. You could end up saving hundreds of dollars in extra fees.
"Checking a bag is one thing, but checking an oversized or overweight bag is a whole other money mistake that can cost you big," Woroch said. "Airlines charge more for checked bags that are bigger than 62 inches or weigh more than 50 pounds. Always weigh your bag at home before you go to the airport and save some space in your carry-on to stuff some extra clothes in the event you're one or two pounds over."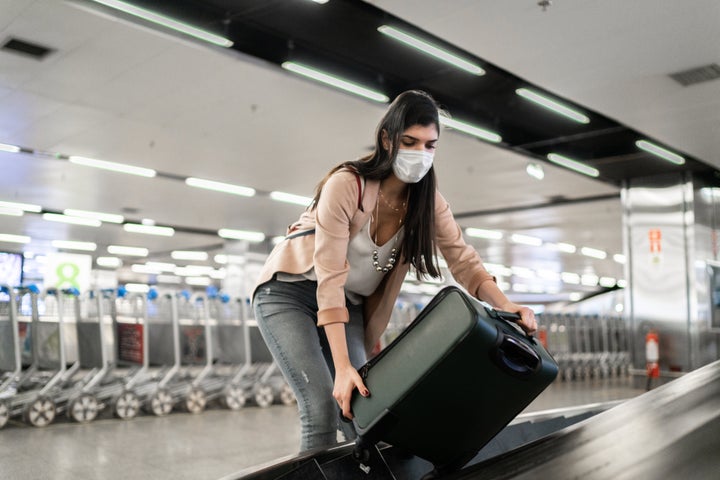 Forgetting Your Reusable Water Bottle
"My No. 1 easiest suggestion to cut costs would be bring a personal water bottle instead of paying for the pricey water bottles at the airport," said Mamie Wheaton, a Phoenix-based financial planner with LearnLux. "Almost all airports have filtered water stations where you can fill your water bottle after you make it through."
Unnecessarily buying plastic bottles of water is bad for the environment and your budget, especially in the unique economy of an airport.
"Water bottles at $1 are a markup, so think about how much you're wasting when you shell out $5 or more for some water at the airport," Woroch said. "Otherwise, wait until you get on the plane and ask for extra since there is no charge on board. If I'm buying a coffee at the airport, I also ask for a cup of water with it, and they typically don't charge me."
Going Shopping
Just as the price of bottled water is unlikely to be at its most reasonable at the airport, you're probably not going to get a great deal on other goods there, either.
"Make sure you're doing your research at Duty Free," said James Dunavant, CEO of the digital finance platform Tend. "While you may think you're scoring a bargain while shopping there, you could be costing yourself more. There actually can be big fluctuations in prices for the same item across duty-free shops internationally, and even in the same airport. For example, at John F. Kennedy Airport in New York City, the price of a 1-liter bottle of Bacardi Gold rum varies from $14 to $23 depending on which gate you're in."
"There's nothing good that comes from shopping at the airport."
Of course, you might need a new pair of headphones because yours broke at the airport. In these cases, Woroch advises using your phone to compare the airport shop prices with those listed online to determine which options offer a fair price. Otherwise, keep your wallet stowed and fill your time with people-watching.
"When your flight gets delayed or you have a long layover, you may be tempted to start shopping to kill time and boredom, but there's nothing good that comes from shopping at the airport," she said. "Prices at these boutiques and shops are higher than regular locations. Not to mention, you will get stuck with more stuff, which may cause you to pay more when traveling back to check a bag or pay for an overweight bag."
Packing The Wrong Things In Your Carry-On
"Another mistake people make at the airport that costs them more money is not understanding carry-on restrictions," McKague said. "For example, a client recently had their perfume taken away at the security checkpoint because they packed the full bottle of perfume in their carry-on, which was over the 3.4 oz carry-on rule. She didn't have time to run to the car or ship it home, so she wasted more money disposing of her perfume."
While you should pack carry-on-restricted items in your checked bag, you should be sure to pack your personal essentials in your carry-on bag.
"It's annoying lugging your things through the airport, but if you are checking a bag, make sure you have a small carry-on with some essentials," Wheaton said. "If your bag gets lost or you get stuck at the airport for an extended period of time, you won't need to spend any money to purchase items like a toothbrush, sweatshirt or charger for your phone."
Missing Out On Free Amenities
One big way to cut down on airport expenses is to look into the free amenities you might qualify for. For example, your airline loyalty program status might include vouchers or club access for certain itineraries. The same goes for your credit card.
"If you are a frequent traveler, consider a credit card that would provide you with complimentary lounge access," Wheaton said. "Choose a card that has lounges at destinations you normally visit. While these cards normally charge an annual fee, if you are a frequent traveler, the amenities can easily outweigh the fee. Lounges generally have free food, beverages, wi-fi and are staffed with people who can help you if you experience a flight delay or cancellation."
Not Being Strategic About Snack Purchases
Even if you don't have access to free food at the airport, there are ways to cut down on the money you spend on snacks during your travels.
"While the smartest thing to do would be to bring your own TSA-friendly snacks, sometimes we forget," Dunavant said. "Make sure you purchase your snacks by your gate versus in the air. Some in-flight meals must be pre-booked before flying, and snacks can come at a much higher price point in the air vs. on the ground. So save yourself some change by grabbing yourself goodies at your gate's Hudson News or CIBO Express."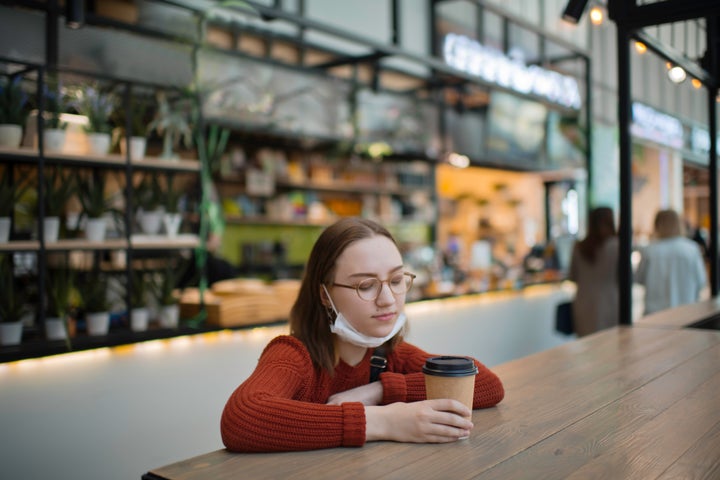 Booking A More Expensive Rental Car
Sometimes you might find good rental car deals at the airport, but it's important to compare your options.
"Airport car rental agencies are going to have more demand, especially during popular travel times, which leads to higher prices," Woroch said. "You can often find better deals at car rental locations away from the airport. Ask your hotel if they have a free shuttle [that] could get you close to the car rental office, or take a taxi, Uber or Lyft to a different rental office since this could still save you. Otherwise, look into public transportation such as a bus or train that can get you close to a different car rental location."
She recommended using CarRentals.com to compare rates and even renting from a company that matches or beats competitor prices.
"For example, Budget says that if you find a lower rate elsewhere, they will match that price for you and give you an additional 10% discount with their Best Rate Guarantee," Woroch said.
Consider booking a rental car through your warehouse club membership if you have one.
"Costco and Sam's Club offer car rental deals to members, and you can save anywhere from 10 to 30% off regular car rental prices," Woroch said. "I always rent my car through Costco, and it's always cheaper than what the same car rental company is offering on their own website."
Overlooking Free Or Cheap Public Transportation
"Taking an Uber or taxi may seem like the most convenient option when you arrive at the airport, but it's certainly not the cheapest," Woroch said. "In some cities, public transportation options are rather easy to find and the most affordable way to get to your hotel or final destination. At Newark Airport, I discovered the bus into New York City picked up right next to the taxi stand, so I skipped the line and got on. The ride took about the same time and cost me $13, instead of $90."
She suggested going to one of the information desks at the airport for help when you arrive at a new destination. Ask the customer associate about public transit options.
"Otherwise, call your hotel, as the concierge should be able to tell you which option will provide the closest drop-off to their location," Woroch added. "Google can also do wonders! I always Google transportation options to and from airports I'm unfamiliar with before I depart and make a plan so there's less stress figuring it out when I get there."
Not Budgeting For Unexpected Costs
While many of the financial aspects of travel are in your control, others are not, so it's best to be prepared in order to avoid spending more money than you have available.
"These days, traveling is rarely smooth, and delays are almost inevitable," Wheaton said. "When planning a trip, set aside some extra funds in case you need to buy food while at the airport for an extended period of time, get a hotel for an evening that the airline won't cover or pay for a change in travel arrangements. Hopefully, everything goes according to plan and you don't need to use the funds, but they are available if you are in a pinch."
Before You Go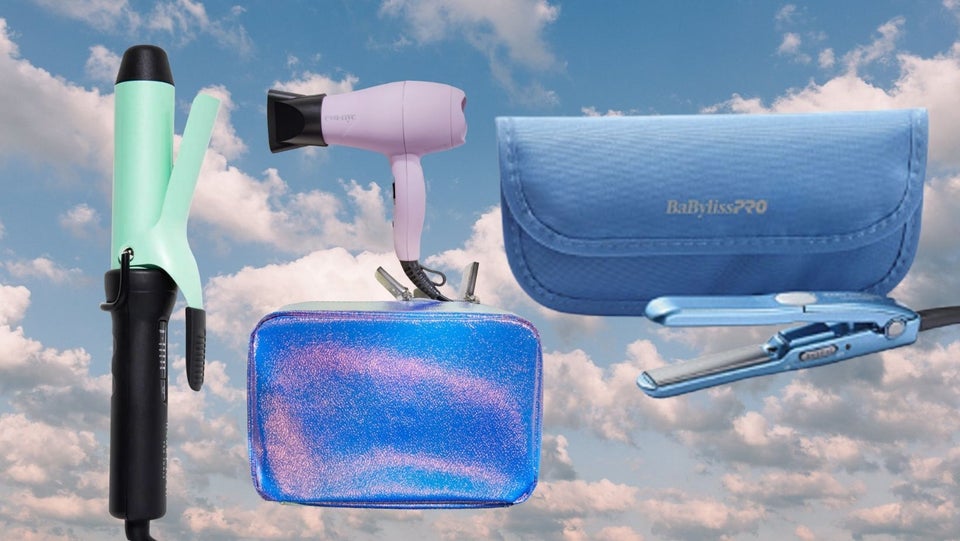 28 Mini-Sized Toiletries And Beauty Tools That Are Perfect For Travel