Sure, traveling to Maui can be expensive -- but there are also ways to visit Maui without having to break the bank.
Between the celebrity-laden luxury resorts and pricey oceanfront meals, there are also places where budget travelers can enjoy the island on the cheap. Like any popular destination, it's possible to spend your entire life savings if you splurge and spend at will -- or by following these money saving tips on Maui, you can maybe even extend your trip for longer than you'd originally thought.
Visit During The Shoulder Season
First off, understand that Maui is a seasonal destination -- even though it's always warm. During Maui's busiest times of year, everyone from airlines to hotels and car rentals are cashing in on the season, and it can sometimes seem like snorkeling past an iceberg would be more plausible than a discount or deal. Traditionally, the busiest times to visit Maui are from June 15-August 31, December 15-January 10, and Feb. 15-April 1. All other times are shoulder seasons, with the months of May, October, and the first two weeks of December being the slowest times of the year. Not only are airfares cheaper in the offseason, but most activity companies and hotels will offer slow-season discounts.
Ride The Bus
When visiting Maui, if you plan on doing lots of activities like driving the Road to Hana, it's probably best that you rent a car for at least part of your stay. If, on the other hand, you mostly plan to stay at the resort or aren't in a rush to get anywhere, the Maui Bus offers an affordable way of moving around the island. At the time of writing, fares for the bus were $2/boarding, or you can also purchase a full-day pass for only $4/day. There are routes connecting Napili with Ka'anapali and then Lahaina and Kahului, and while it requires riding three different buses, you can even get from Kahului Airport to Wailea, Kihei, Kula, or Lahaina. That said, if you do plan on riding the bus, (which is comfortable as well as clean), there isn't room for any luggage that won't fit on your lap.
Take A Hike
Not only does hiking work up a sweat, but it's also a way to explore Maui without spending a dime. Take a dip in a freshwater stream and swim beneath a waterfall, or smell the scent of salt in the air on a trail along the coast. Be sure to bring a camera and plenty of water, and while many of Maui's best hikes are free, there is a small admission fee when hiking the trails in Haleakala National Park.
Use Independent Car Rentals
That said, if you do plan on scouring the island and prefer to move at your own pace, visitors can often save bunches of cash by booking with independent operators. Some options include Kihei Rent a Car, Aloha Rent a Car, and Manaloha Rent a Car, who all offer airport pickups and some seriously cheaper deals. Also, another bonus of independent operators is that you won't look like a "tourist car," which can often mean your car won't be targeted for an unfortunate or unscrupulous break-in.
Find The Happy Hours and Food Trucks
Maui restaurants -- particularly by the water -- can often be expensive. Because the rents in Maui are so high, it's important to remember that the menu price isn't just for your meal, but also a sort of hourlong "rental" for a table with an ocean view. That said, while peak dinner hours can be expensive, many places have affordable happy hours on food as well as drinks. On the west side of the island, check out the Sea House at Napili Kai or Sansei for late night sushi, or Gannon's "Red Bar" down in Wailea or the Five Palms in Kihei. For more info, check out our articles about eating on Maui, eating local on Maui, as well as where to find food trucks.
Enjoy Free Entertainment
Nothing beats a free show, and there are a number of places around the island where you can find free entertainment. There are free hula shows in the Lahaina Cannery Mall on select days of the week, and on the third Thursday of every month, a Hawaiian music series on the Baldwin House along famous Front Street in Lahaina. On Wednesday nights, the Shops at Wailea have free entertainment as part of their "Wailea on Wednesdays," and every Friday night there is a free "town party" at various towns on the island.
Schedule Activities For The Afternoon
Oftentimes, Maui activities are much cheaper when you book for the afternoon. A lot of this has to do with weather, since mornings are calm and clear, but you can save a lot of money on activities if you don't need perfect conditions. Biking down Haleakala volcano, for example, is most expensive for sunrise, when the exact same tour booked later in the day is often a fraction of the price. The same goes for snorkeling tours out of Ma'alaea Harbor, but beware of boats that advertise an afternoon tour to Molokini; the fine print often states "weather permitting," and since the tradewinds strengthen in the afternoon, most afternoon snorkeling tours stay close to Maui's coast. Finally, if you're hoping to hit the links in Maui, many golf courses can be 50 percent off when you play in the afternoon. The caveat, again, are the afternoon tradewinds, but if the forecast is calling for "light and variable winds," then the conditions for golfing in the afternoon will be exactly the same as the morning.
Stay In Condos, But Watch The Cleaning Fees
When compared to luxury, oceanfront hotels, condos can be an affordable option -- particular for big groups and families. Condos usually include a kitchen and the chance to cook your own meals, and while the rates can often be very enticing, always be sure to check the taxes and any hidden fees.
Hang At The Beach
While this should come as little surprise, one of the best ways to save money in Maui is simply to hang at the beach. Though some people might argue the beach is expensive (after parking, cabana, and drinks), the key to making it a cheap trip is to match the beach with your budget. For example, if you visit a beach like Ka'anapali and splurge for all the extras, you could end up spending $100 before the day is through. If, on the other hand, you visit a beach like Makena's Maluaka -- where there is free parking and shade -- and you pack a lunch and a cooler of drinks along with chairs, a blanket, and books, a day spent relaxing and lounging on the sand shouldn't cost you anything at all.
Bundle Activities
Finally, if you plan on cramming as many activities as possible into your finite time in paradise, look to see if you can bundle activities to save a little cash. Different tours companies can offer deals when you book activities together (such as bundling a helicopter ride with a luau, or a horseback tour with a submarine), and you can save 10 percent on Maui activities when you book activities in bulk.
-- Contributed by Kyle Ellison for Viator
All photos courtesy of Viator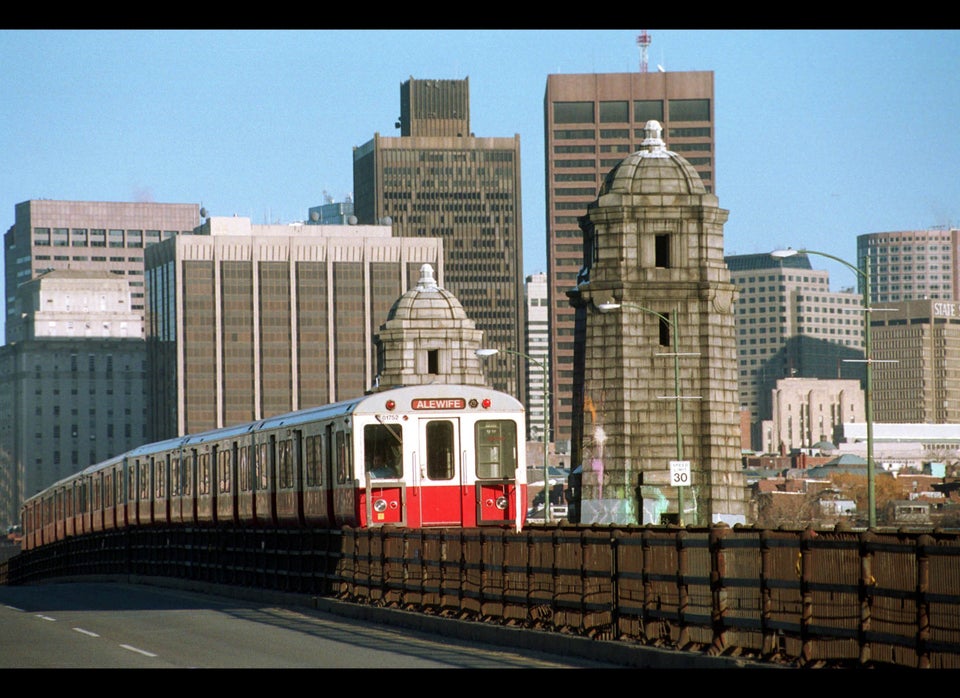 The Best Cities to Live in Car Free(CLONED)