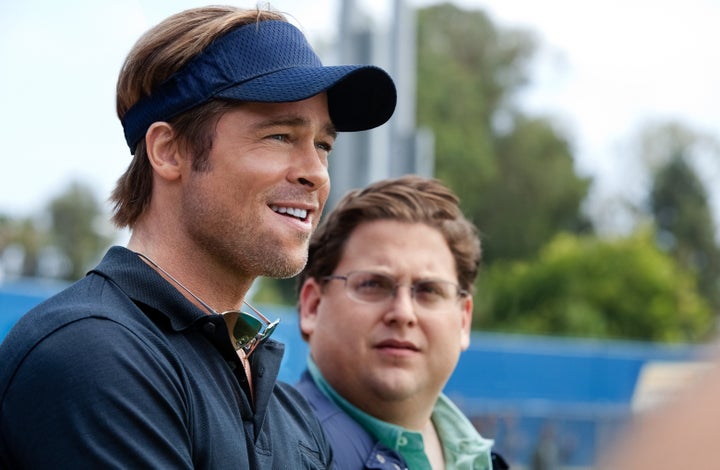 September is the stretch run in the pennant race in baseball, but in the film world, it marks just the beginning of the ever-longer awards season.
To get their quest for gold off on the right foot, Brad Pitt and his "Moneyball" collaborators are meeting with a crowd of eager journalists on the second day of the Toronto International Film Festival, pitching and explaining the baseball-as-life drama that is expected to be one of the bigger hits of the fall.
In the film, which is based on Michael Lewis' 2003 account of the Oakland Athletics' sabermetrics revolution, Pitt plays Billy Beane, a washed up former Major League bust who has reemerged as a daring -- and desperate -- visionary in a world of haves and have nots. In a triumphant switch to the serious, Jonah Hill plays Peter Brand, a fictionalized amalgamation of Pitt's untraditional assistants with a mind that computes numbers, not old scout tropes and superstitions.
Directed by Bennett Miller after an infamous production halt under original helmer Steven Soderbergh, the film is one of the major attractions at TIFF, and below, the Huffington Post takes you inside the big event.
REAL LIFE. REAL NEWS. REAL VOICES.
Help us tell more of the stories that matter from voices that too often remain unheard.