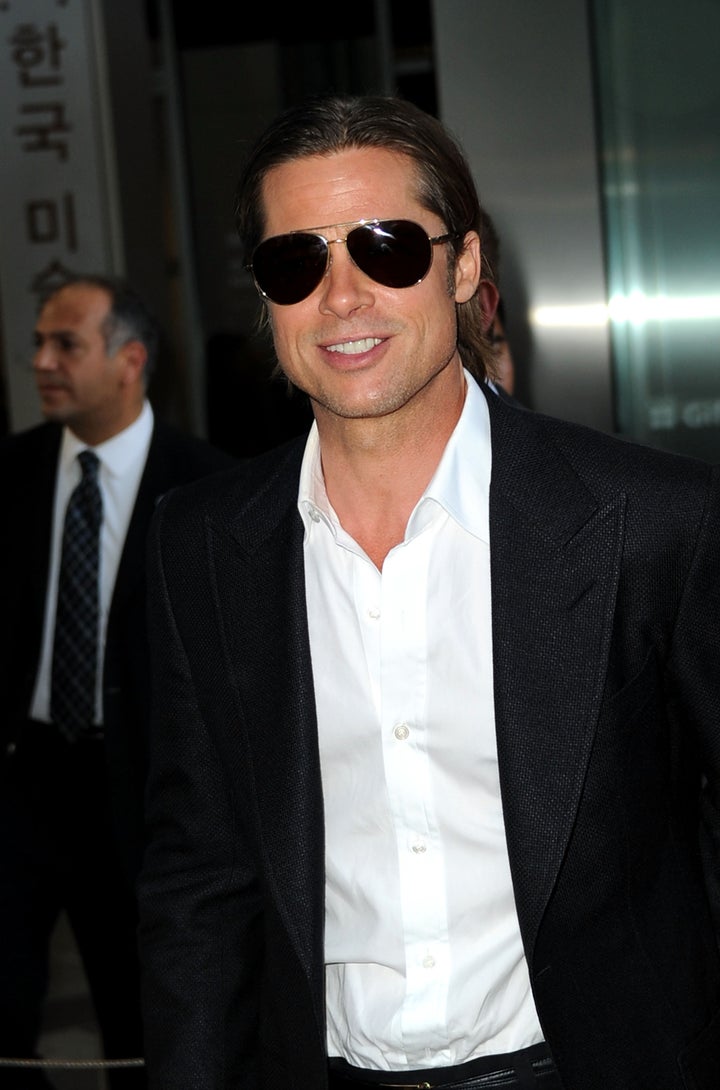 There are legions of films that are stopped mid-stream production each year in Hollywood, some offered the chance retool and some sentenced to have their partially filled cans collect dust. "Moneyball," paused dramatically in 2009, nearly suffered the latter fate. That it reinvented itself and beat the odds is quite appropriate, given the parallel subject matter.
Based on the 2003 Michael Lewis book about Billy Beane and his statistical-based baseball revolution, the film tracks the story of a down and out former ballplayer, played by Brad Pitt, who challenges the conventions and traditions that run deeper than dirt stains after a thousand hook slides. A former top draft pick of the Mets, he failed in his quest to make a mark on the majors, as his raw skills could not translate to hitting big league pitching.
Years later, as GM of the Oakland A's, he began to explore a system that valued the qualities that he did not bring to the field.
Like Beane, the film pitch was a sensation when first introduced to the world, quickly snapped up and production expedited. And like his career, it hit significant roadblocks, with problems with the script and structure finally bringing it down. Had Pitt not been attached, it would have failed.
It was a story that he was "obsessed" with, he told the magazine.
"I saw it as a story about justice," he said. "How is a team with a $40 million payroll going to compete with a team with a $140 million payroll and another $100 million in reserves? Any talent they grow is going to get poached by the rich teams. That became really interesting to me."
The true story plays out with the A's making the playoffs in three straight years with the help of strong starting pitching and young stars such as Miguel Tejada and Eric Chavez. Still, they were thwarted in their quest to win a pennant, often by the big money Yankees, making for what would be an unhappy ending had the film gone that far in its narrative.
Unlike the true story, though, Pitt's film will come out, with the help of Oscar-winner Aaron Sorkin and producer Scott Rudin. To learn the whole story of how that happened, with all the drama, re-writes and recasting, click over to NY Magazine.
WATCH
:
CORRECTION: An earlier version of this story stated that the "true story" involved the A's winning three straight division titles between 2001-2003, when in fact the A's lost the division series in 2001-2003.
REAL LIFE. REAL NEWS. REAL VOICES.
Help us tell more of the stories that matter from voices that too often remain unheard.